HOW IT WORKS
Secure Cross-Platform Collaboration
NextPlane connects users on Microsoft Teams, Slack, and Cisco Webex to their colleagues, inside or outside the enterprise.Users can chat and DM each other with rich text, GIF, and emoji reactions, share presence status, participate in channel discussion, and share files without leaving their preferred platforms.
NextPlane acts as a universal hub to perform protocol, content, and API translations between API-based team collaboration platforms, like Slack Microsoft Teams, Cisco Webex, and SIP or XMPP based messaging solutions, such as Avaya IX Workplace, Cisco Jabber, and Microsoft Skype for Business.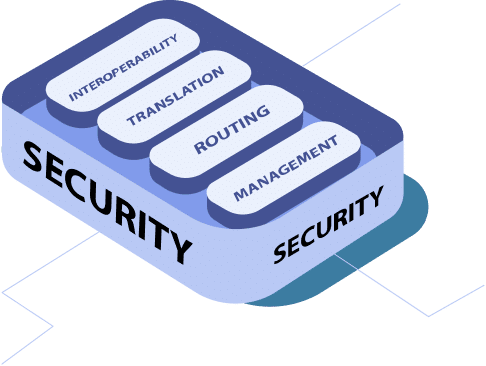 Invite contacts
Invite contacts to your Teams, Slack, or Cisco Webex

Share presence
Share your availability with your partners, clients and customers

Send chat messages
Exchange chat messages with rich texts, GIF, and emoji reactions.

Collaborate in channels
Invite your partners to participate in your Slack or Teams

View profiles
View your partners profiles and contact information
Presence
Chat
User Profiles
Channels
Rich Text/Emojis
File Sharing
Microsoft
Microsoft Teams
Microsoft Skype for Business Online(O365)
Microsoft Skype for Business 2019
Microsoft Skype for Business 2016
Microsoft Lync 2013
Cisco
Cisco WebEx
Cisco Jabber
Cisco Unified Communications
Manager IM & Presence Service
Cisco WebEx Messenger
BroadSoft UC-One®
Slack
Slack
Google
Google G-Suite Hangouts Chat
Zoom
Zoom Meetings & Chat
FaceBook
FaceBook Workplace
Refinitiv
Eikon Messenger
Chicago Mercantile Exchange
Chicago Mercantile Exchange Pivot
Symphony
Symphony Secure Collaboration
Avaya
Avaya IX Workplace
Fuze
Fuze

Generally available
Private preview
Coming soon
NextPlane Management Portal
Onboard your team collaboration and UC platforms
Setup and manage your internal and external federation
View a graphical representation of your domains and federations
View the directory of over 1,000 federation-ready companies your company can connect.
Powerful dashboards on the number of unique users, and the volume of messages exchanged.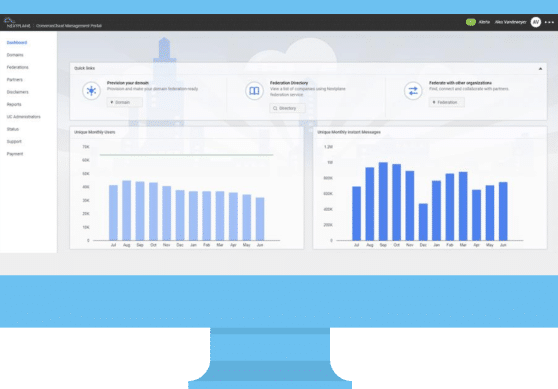 Join the 400+ Companies on nextplane
NextPlane transforms the way you work alongside your co-workers, partners, vendors, or customers by moving conversations out of siloed collaboration tools and into your Teams, Slack, or Cisco Webex.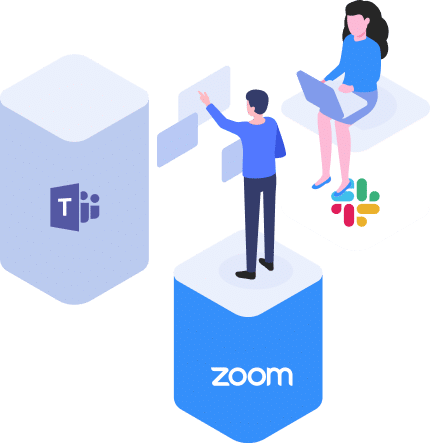 1. Add the NextPlane App
Add the NextPlane App to your Slack, Microsoft Teams, or Cisco Webex.

2. Send the Invite
In the NextPlane App message box, enter your contact's email address, and click Send

3. Wait for Acceptance
The Nextplane App will notify you when your contacts accept your invitation to connect.

4. Send DM or Chat
In the message box, compose your message and click Send.
GET MORE OUT OF NEXTPLANE