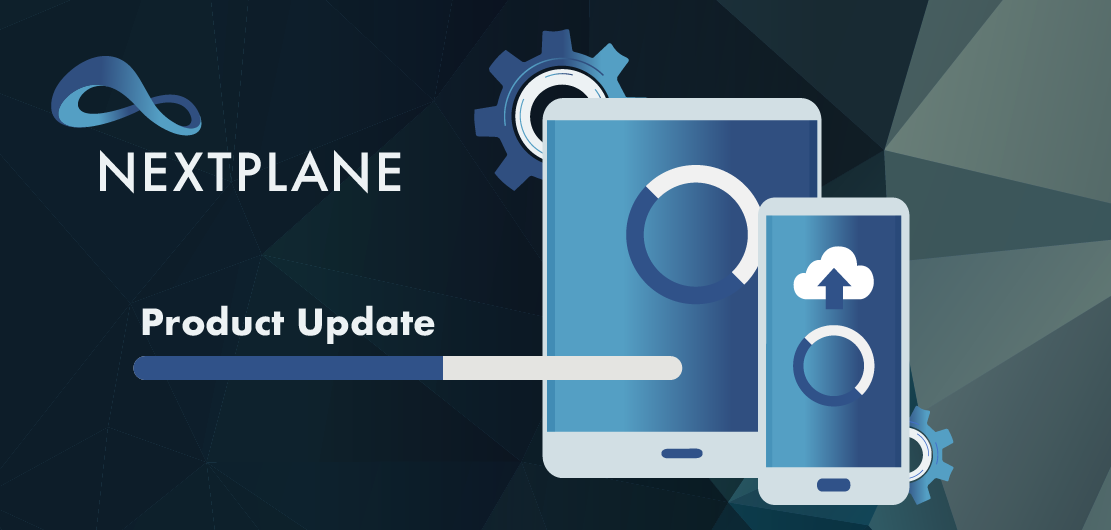 NextPlane October Updates: What's New
We are pleased to announce the availability of NextPlane Open Choice Channels for Slack and other enhancement to our external Slack collaboration capabilities.
Open Choice Channels for Slack
From a single shared channel to Slack Connect for up to 20 organizations, Slack has led the way in promoting channel-based communication between Slack customers.
However, seven out of ten companies have multiple internal team collaboration platforms, which can include a combination of Slack, Microsoft Teams, Cisco Webex Teams, or legacy UC platforms such as Microsoft Skype for Business. Moreover, their external partners could beon Cisco Webex Teams or Microsoft Teams.
Unlike Slack Connect, the NextPlane Open Choice channels is a cross-platform solution. It allows non-Slack users, inside or outside the organizations, to join and participate in Slack channels.
Slack users stay in their preferred team collaboration app, and their internal or external colleagues can remain in theirs.
Slack users and your non-Slack contacts can participate in channel discussion by sending messages with rich text, GIFs, emoji reactions, viewing channel membership, and sharing files. Also, Slack users can view external members' profiles and send them direct messages.
The key advantages of the NextPlane Open Choice Channels are as follows:
Platform Coverage

NextPlane supports Microsoft Teams and Cisco Webex Teams and legacy UC platforms, such as Microsoft Skype for Business or Cisco Jabber.

Management and Access Control

Slack workspace admins have full control over their channel (grant or block permissions related to the channel).
Slack channel owners and members can manage the external members of their channels.
External members cannot manage the Slack channels or invite others.
Slack channel members can add external contacts to their Slack channels.
Slack channel members, with necessary permissions, can remove external members from Slack channels.

Security

External members cannot invite other external members to Slack channels.
Slack channel members can see external members as individuals and view their profiles.

Flexibility and Rich Collaboration Experience

External members can participate in both public or private channels.
Slack users can send direct messages or engage in group conversations with external members.
There are no limitations as to the number of channels external contacts can join or participate.
To get started, click here to add the NextPlane App to your workspace. Click Add Contacts in the welcome message to invite non-Slack users to your workspace. Now you can add them to any of your channels as it's displayed in the video:
Interactive Messages for Slack
The conversation is central to the chat experience, but messages do more than just communicate. Made interactive, messages inspire decisive, calculated action all from within Slack.
Interactive messages are much like other messages. Only they contain buttons, various menus types, or some custom actions available. Rather than remaining mostly static, interactive messages evolve over time.
In our October release, we have enhanced our NextPlane App messages by making them interactive.
Now you can easily add non-Slack contacts to your workspace or accept their request to connect by simply clicking the Add Contacts button.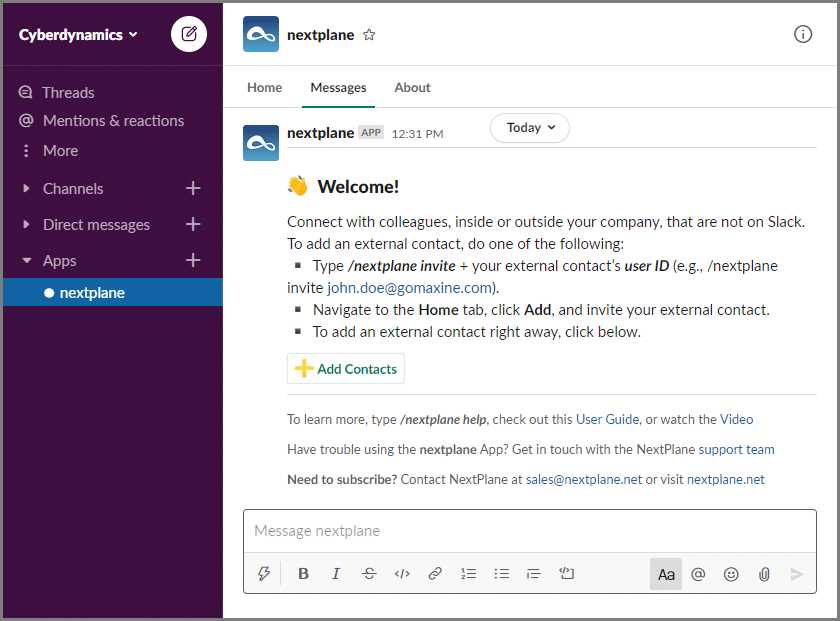 You can also add non-Slack users to your workspace at any time by going through the new Home tab in the nextplane App. Click the Add Contacts button there and invite non-Slack contacts to your workspace. All you need is your non-Slack contacts' user IDs.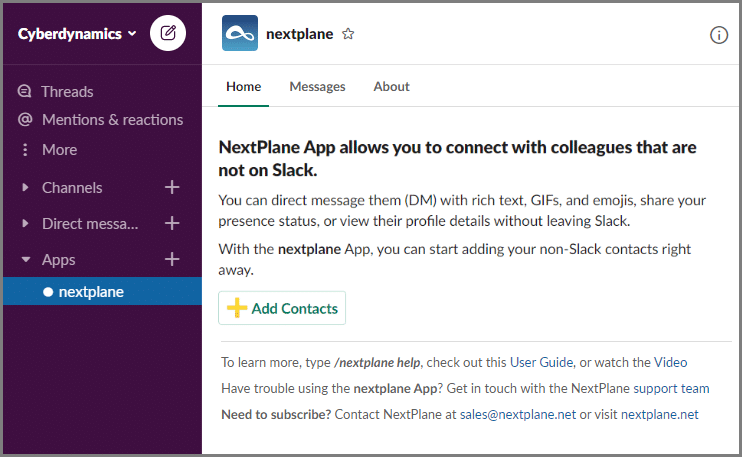 Once your contacts accept your invitation, you can click the Confirm button and DM them.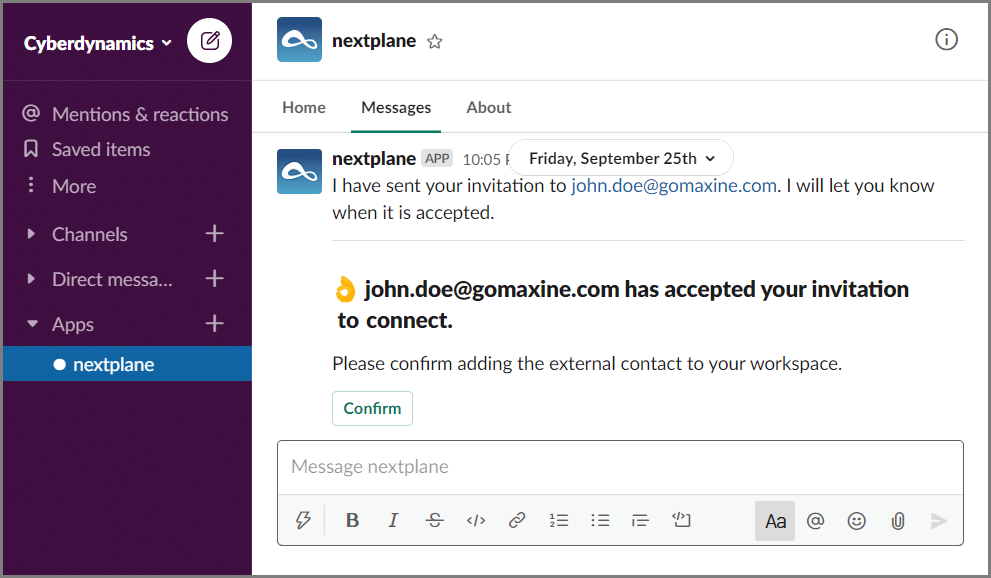 Check the video showing the new interactive message for the NextPlane App for Slack.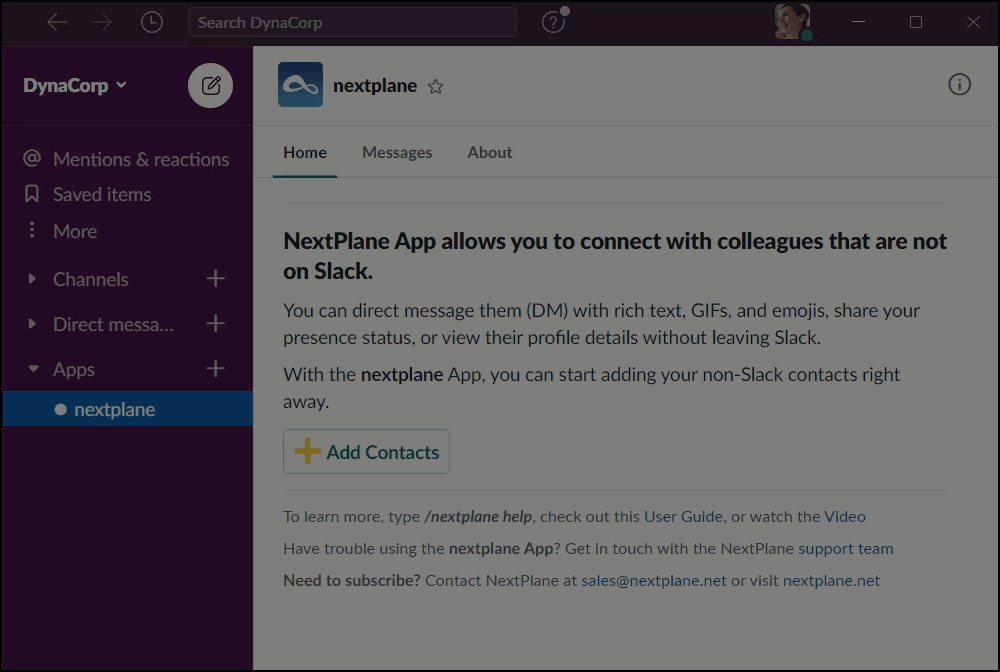 Viewing Your non-Slack Colleagues' Contact Information
You can view your non-Slack Contacts' information, such as phone numbers associated with their profile.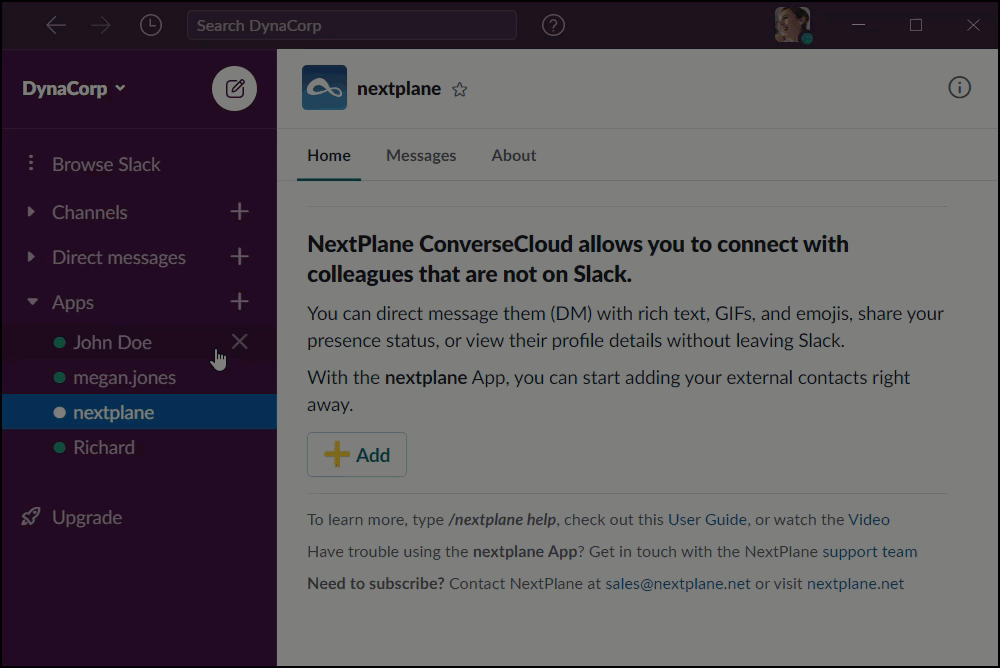 Find a Non-Slack Contact
If you lost your direct conversation with a non-Slack contact, type your contact's name in the search field at the top of Slack. From the search results, select the necessary contact and start messaging.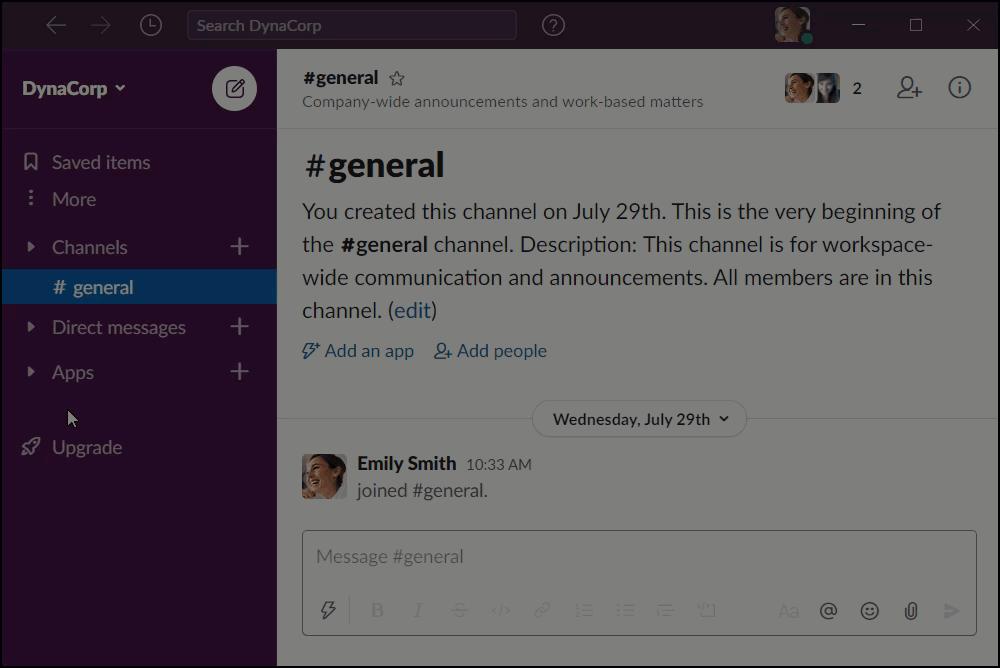 Find your Slack user ID
Slack uses an internal user ID, which is different from your email address. Your non-Slack contact needs your Slack ID to add you to their messaging clients.
To get your Slack ID, enter /nextplane help or /nextplane showmyid in the message field.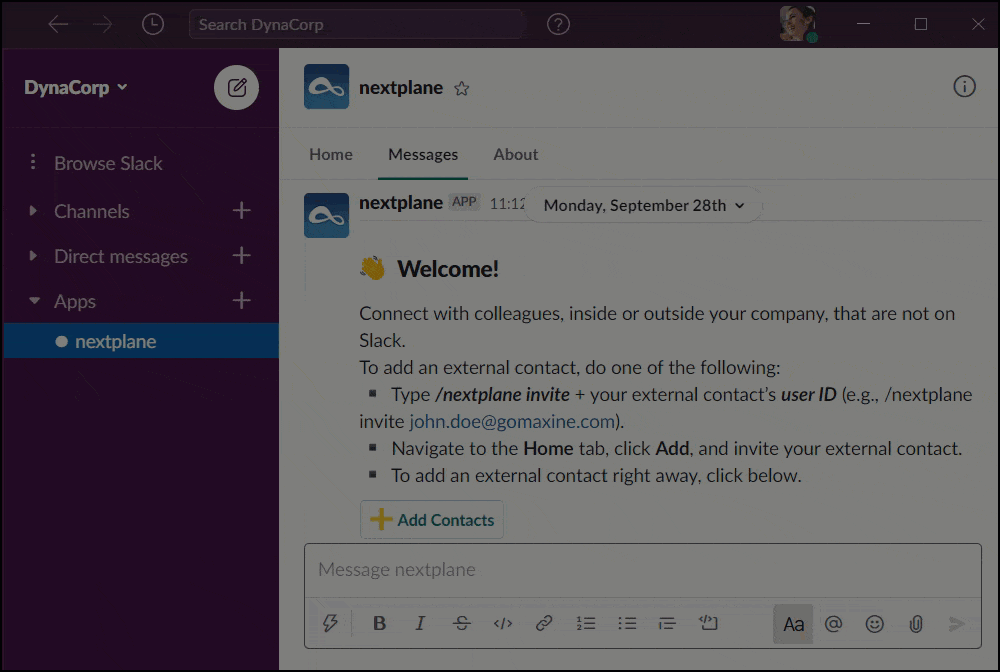 A Universal Hub for All Your Workplace Communications
Open Choice channels are the most significant step forward for intracompany and external collaboration with non-Slack users since the invention of email.
Get started by downloading the NextPlane App for Slack, or book a free 30-minute call with a NextPlane expert.