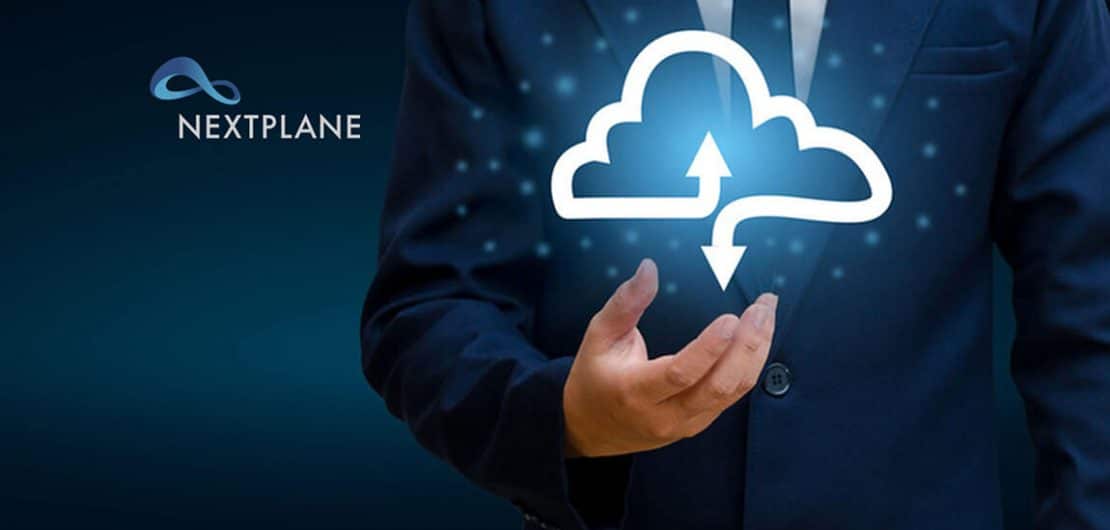 NextPlane Management Portal: Dashboard and Reporting
Introduction
The NextPlane Management Portal is a secure web-based application designed to simplify the process of establishing and managing all your external and internal federations from a single pane of management.
It allows administrators to manage all the aspects of the federation process—from onboarding and registering their domain(s), to viewing and downloading usage reports, making online payments, and even more.
This blog provides an overview of the NextPlane Management Portal Dashboard, and offers a brief insight into the NextPlane ConverseCloud usage and users, focusing on the benefits most tangible for your organization.
Enhancing communication across different platforms
User preferences are increasingly winning over IT's desire to standardize onto a single platform: most companies use multiple collaboration platforms, not to mention legacy platforms like Microsoft Skype for Business and Cisco Jabber. And none of them was designed to interoperate with other platforms. Our survey shows 79% of IT professionals stated that their companies operate in a mixed collaboration environment.
The NextPlane ConverseCloud deals with connecting unified communications (UC) and team collaboration (TC) platforms. It acts as a universal interoperability hub between dissimilar UC and TC platforms.
Once you decide to enhance your communication and collaboration capabilities and unify all of your communications, a safe, user-friendly, and robust environment for managing all of your domains and federations may for sure come in handy.
Aware of that, NextPlane offers the NextPlane Management Portal—an easy-to-use deployment, maintenance, and reporting platform that helps easily manage domains, establish and manage federations with multiple UC and TC platforms.
The NextPlane Management Portal provides a constantly growing directory of federation-ready companies allowing organizations to connect with each other by sending to their partners federation requests or invitations to join ConverseCloud.
Let's briefly overview the great benefits of the offered solution, and try to map them onto your most compelling business needs.
The NextPlane Management Portal— Major Benefits
Simple User Experience
The NextPlane Management Portal offers simple user experience, so if you are new to unified communications, you will be able to quickly get started with the help of:
Side menu easing the portal navigation
Quick links section helping you quickly onboard
A top menu allowing you to manage your account and monitor any issues related to your federations with the help of real-time alerts
Easy Federation Workflow
The NextPlane Management Portal provides you with the possibility to easily:
Provision your domain and request federation with any of the federation-ready companies.
Manage your domains, federations, as well as UC administrators.
View users and messages activity reports and statistics.
What is more, the tasks within the given workflow can be completed from a single location—the Portal Dashboard.
The Dashboard
The Portal Dashboard ensures easy onboarding by simplifying the portal navigation and providing shortcuts to the most important Portal functionality allowing you to:
Provision your domain to activate the ConverseCloud service.
View the Federations Directory.
Connect to any of nearly 20 different UC and TC platforms and implement seamless integration of chat, presence, file sharing, rich text, emoji, and other core collaboration functions.

Besides, the portal Dashboard gives you insights into how your external federations are adding value by providing dynamic stats on unique monthly users and messages.
The bar charts on the Dashboard visualize such data as:
Your account usage statistics for 12 months

Month-to-month changes
The current month usage statistics in relation to your service plan
Your relationships with other organizations
1. Organizations pending federations (further actions are required)
2. Organizations you currently have an active federation with
3. Organizations charged for the federation with your domain
4. Organizations for federation with which you are charged
Reporting
For sure, the bar charts on the Dashboard is not everything the NextPlane Management Portal can offer. Various reports are available to assist you in analyzing users and messages activity in the ConverseCloud on a month-to-month basis.
Let's take a closer look at each and every report available on the NextPlane Management Portal.
1. Unique Users by Federated Domains
The report provides the list of all the users that send or receive any (SIP, XMPP, or API-based) messages, such as IM, presence, invite, and other within federated partner domains.
Based on this report, you can track the activity of users with their federated partners—the users not only actively exchanging IM or chat messages, but also those using the ConverseCloud service on the background.
2. Unique Users by Federated Domains—Violation
The report provides the list of unique users and domains, where a user has had a conversation with the partner, whose federation is not properly provisioned on the ConverseCloud Management Portal.
It helps enhance the security of your federation by tracking the users of external federations with the partner organizations, which are not in active federation with your domain.
Besides, the report can give you insights into potentials needs in federation with partner organizations that are not registered on the NextPlane Portal yet. In such cases, you can easily contact NextPlane support to help you arrange proper federation with the potential partner.
3. Active Users by Federated Domains
The report provides the list of all the users who actively send or receive IM or chat messages within your federated partner organization.
Based on the report data, you can track the usability of the NextPlane ConverseCloud service—optimize it, and plan your budget for the subsequent renewal process.
4. List of Unique Users
The report provides the master list of all the users who have used the NextPlane ConverseCloud services either actively or in the background. For that, it taps into the statistics provided in the Unique Users by Federated Domains.
5. Unique Monthly Users
This bar chart represents unique users for a period of 12 months. It visually illustrates the increase or decrease in the number of active users on a monthly basis, and signals if the quota determined by your service plan is exceeded.
6. Unique Monthly Instant Messages
This bar chart represents any IM or chat messages for the period of 12 months. It visualizes the unique users' activity—their usage of the NextPlane ConverseCloud service in terms of instant messaging.
All in all, the given reports assist you well in monitoring your federations performance and help you shape a clear vision of the NextPlane ConverseCloud service users and usage.
Conclusion
Altogether, underestimating the value of cross-platform communication can be costly, time-consuming, and detrimental to your business success. Move on with NextPlane, and join the community of federation-ready companies to enjoy the advantages of seamless cross-platform communication, interoperability, and dynamic reporting. Already familiar with the NextPlane ConverseCloud service and know-how to manage your federations? Send us feedback on the benefits reaped for your organization, and stay tuned ☺.