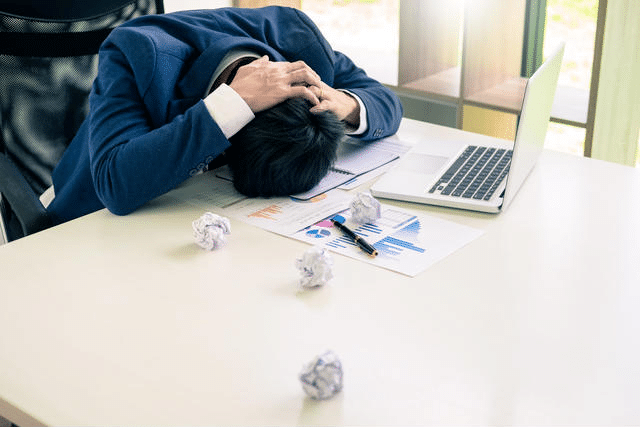 Why Unified Communications Fail And How To Avoid It
The moment businesses identified unified communications as the solution to the challenges that plagued workplaces, the platform witnessed a mass adoption. Lots of companies have experienced noticeable savings and their value has increased significantly.
Unified communication is unique and as a tool with great functionality for all sizes of business, it's an absolute value for money.
On the flip side, we still have to admit that unified communications is somewhat complicated. Although it has effectively retired the days when employees only relied on their desk phones and on-premises PBX, some enterprises today still have to deal with diverse unified communication issues.
Having to deal with employees who work remotely or those like field agents requires a collection of several devices. From computers to smartphones, these devices can only produce the desired results when the unified communications platform has been properly integrated.
Common Fails of Unified Communications
The biggest challenges enterprises face is enabling their employees collaborate and communicate effectively. Enterprises know that once this problem is solved they have an advantage over their competitors. This has led to the popularity of unified communications.
While many businesses have successfully perfected the art of their UC system, the rate of failure for some has made it difficult to look the other way. Some reports suggest that about 60%-80% of unified communications for businesses have failed.
An average unified communications investment costs quite some money and the investing business expects a huge positive impact.
Unified communications in a nutshell is an integrated suite of applications and services structured to cater for the collaborative needs of small, medium and large enterprises. This is done via the connection of the key communications channel in a single secure system that is easy to use.
Since a number of applications, software and equipment are required, glitches and hassles are inevitable. Here are some unified collaborations problems and how to solve them.
Split communications between multiple devices
Smartphones, mobile phones, desk phones, IM apps, web apps, computers and more have all made communications significantly fragmented. These gadgets use unique identifiers, passwords and phone numbers.
Multiple passwords can be easily forgotten because they may contain different characters. Since they all exist independently, how do you keep track of all?
A central unified communications and collaborations control system is required to provide the employees with a seamless communications channel – all in one place. Phone calls, messaging, web conferencing and video chats can all be done in an organized manner ensuring you don't miss out on anything.
Your collection of apps and tools can be given one identity while ensuring interoperability. This ensures that everything doesn't get tangled up in the process.

Wrong Communications
"The single biggest problems of communication is the illusion that it has taken place". True meaning is only given to the word communication when the recipient fully comprehends the messages and ideas being passed across.
In most businesses, lots of important messages gets ignored because the receiver sometimes do not comprehend the details of the message being sent. Acronyms, short forms, slangs and modified languages should be avoided except they have been integrated as a part of the enterprise.
Most times, communications that originate from the IT department are usually very technical and not easily deciphered by for instance, someone in the sales department. Messages that have codes or special characters should be properly broken down to avoid being buried in the stockpile of emails.
The sender should always write a language that interests the user.
Inadequate end-user training
Most organizations regard a UC project as a common telephone project with the belief that the system can be easily comprehended. Everyone does know how to use a phone but since a unified communication can do far more than a phone can manage, an end user training is essential.
End-users should be given adequate knowledge and training about the features and applications of the UC product. Lack of a comprehensive training for the end-users often leads to a low adoption rate and this reduces the operational benefit guaranteed by a UC solution.
Video tutorials and onscreen promptings can be introduced to get the users acquainted with the workings of the new system.
One size doesn't fit all
In every business, different users and departments have different needs hence, everyone has a unique area that benefits them. It is important to map out specific areas according to how they serve the end users.
For instance, the sales department can benefit from online meetings with clients while the support team can easily interact with customers via the chat interface.
This means that it is advisable to separate communication, motivation and training for diverse user groups to ensure more chances of success.
Managerial Support
In times of transition, managerial support becomes even more critical to ensure that no one is left out. The adoption of a UC system is based on ensuring that the organization works smarter and better. If this is to be achieved, the management needs to get involved rather than label the organizational change as the responsibility of the IT department.
The management should be actively involved both as users of the UC system and motivators that needs to get everyone up and running.
Focus on the Vision
It's quite common to find that integrating a unified communications system into an enterprise are being labelled as an exclusive IT project when in fact, it's not.
The focus should be on the vision of the company – why is the company adopting UC, how can the implementation of the new project boost the ROI? how does the project fit into the existing business strategy?
This is a major pitfall that tilts UC implementation towards failure. Luckily, it can be avoided. This can be done by identifying how UC and a smarter work place communication gears a business towards success. Then, the management of the organization can make plans about implementation based on this.
When a UC has been implemented, things may not go on smoothly. It is however important to ensure that a bad first time experience doesn't affect the morale of users. The management should put measures in place to motivate end-users in the early days to ensure that the entire project is an all-round success.