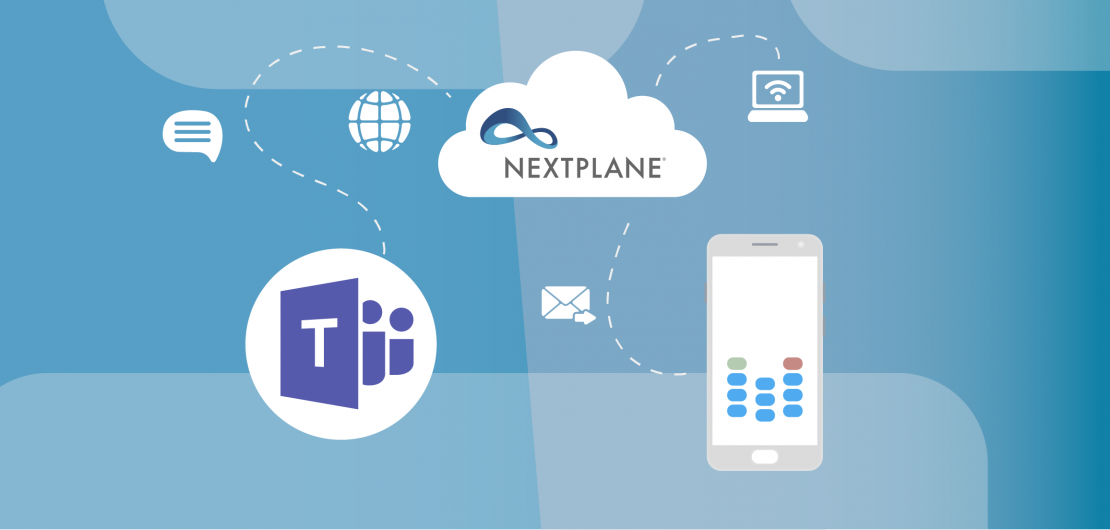 Top 5 Softphones for Remote Work
We are quickly discovering that inter-office phone calls and emails are not the best way to stay connected in an environment that's becoming increasingly agile and remote.
Gartner, Inc. survey of 229 HR leaders on April 2, 2020, revealed that nearly 50% of organizations reported 81% or more of their employees are working remotely during the coronavirus pandemic, and many workers aren't keen on returning to the office anytime soon. While 30% of employees worked remotely at least part of the time before the pandemic, that same Gartner analysis reveals that post-pandemic, 41% of employees are likely to work remotely at least some of the time.
As a result, organizations with deeply rooted on-premises communications infrastructure are now considering cloud-based products as the COVID-19 pandemic forced many companies to alter the way they work. In particular, organizations found their on-premises systems lacked long-term support for remote and home-based employees.
According to a recent survey, 64% of companies are more likely to use cloud-based collaboration, such as Slack and Microsoft Teams, and phone communication services such as Avaya IX WorkSpaceto support work from home.
Organizations reopening their offices using a flexible, hybrid scenario want to use presence information to tell when employees are in the office or working from home. A combination of presence-an indicator of a user's availability to chat or call, across multiple apps and devices-and analytics can also help determine when employees are working, the apps they use most, and how long they are at their desks.
In response to customer demand for a more accurate UC presence, Microsoft rolled out a Teams update in August. Before the update, changes to a user's presence status would take about five minutes to display. The real-time presence update determines a user's status based on manual user presence status, Outlook status, and activity within the Teams app.
However, there is a problem. Team collaboration platforms and cloud-based phone systems tools do not share presence status.You can be busy on a callon an Avaya softphone, but your colleagues on Teams see you as available for a chat or call.Or check on your Avaya Softphone if your colleagues on Teams are in an online meeting before calling them.
By supporting both team collaboration platforms and cloud-based phone systems, such as Avaya IX Workplace, NextPlane allows Teams users to see their co-works' phone status, such as on the call or in a conference call and vice versa.
What is Softphone?
Softphones offer a convenient replacement to traditional desk phonesfor remote workers.
But, what is a softphoneexactly?A softphone is essentially an app that can runon a desktop computer, tablet, or mobile phone, connecting users to their cloud-based phone system.
Softphones have many of the same characteristics as desk phones and allow you to make calls over the internet, using a Voice over Internet Protocol (VoIP) provider. The softphone will leverage the data connection to connect your VoIP.
The best part is that you can use your softphone the same way you open any other software. It removes the need for a physical phone base that requires a unit or handset. It allows you to manage contacts and host calls using the same user interface screen.
Softphones are a more viable option than many conventional business phone setups for the following reasons:
You do not have to worry about additional hardware expenses for desktop handsets or other equipment.
Users can enjoy a wide array of call handling features from the comfort of their own homes.
As long as you have a reliable internet connection, you will remain connected to your phone system.
An ideal alternative for WFH calls made from your smartphone will appear with the company phone number. So you can protect your privacy and maintain a professional business image.
Most softphone applications can pull contacts from various sources, including a user's contact app, freeing up your time to not enter contact information during setup manually.
To ensure a seamless call experience for you, your team, and your customers, we have compiled a list of the top 5 softphones on the market.
Avaya IX™ Workplace
Avaya IX™ Workplace is a cloud-based softphone system provider that caters to small and large businesses that run Microsoft Windows operating systems.
Whether it is on-premises or in a private cloud, Avaya IX™ Workplace offers one of the most extensive remote work phone and device portfolios in the industry.
With Avaya smartphones and multimedia devices, you can step up your collaboration and productivity game in a way that makes the most sense for your business.
Built with the cloud, over 90% of the U.S.'s largest corporations use Avaya IX™ Workplace for their remote workforce communication needs.
NextPlane offers interoperability services to Avaya IX Workspace and Avaya Aura Presence Servers.
Key Features:
Avaya IX™ Workplace offers nine different form factors, enabling users to enjoy one-touch or voice-activated access to key features and search capabilities.
In addition to calling, Avaya IX™ Workplace blends communications with the flexibility of critical application software to combine your favorite apps from the cloud into a single view.
With various personalization options, you can access millions of cloud-based apps using Avaya's SDKs and APIs.
Pricing Structure
Essentials Plan: $19.99 per user per month
Standard Plan: $24.99 per user per month
Premium Plan: $34.99 per user per month
Ultimate Plan: $49.99 per user per month
Cisco Jabber
Cisco Jabber is an enterprise-grade softphone application offering HD video and desktop sharing capabilities on both desktop and mobile devices.
Employees can work together from anywhere by utilizing Cisco Jabber's instant messaging, audio, video, and web conferencing features.
Plus, the application integrates seamlessly with some of the most commonly used desktop applications for uncompromised user experience.
NextPlane offers universal federation and interoperability services across Cisco's range of collaboration tools, including Cisco Jabber, IP Communicator,and WebEx Teams.
Key Features
Users can record and add others to calls, include a visual voicemail, and integrate video at any point during the conversation.
Real-time availability information can be displayed and exchanged with colleagues both inside and outside your network.
Contacts can be looked up quickly with predictive search, providing suggestions once you type in a search query. This information can be pulled from your standard contact list, recent contacts list, or personal Microsoft Outlook contacts.
Pricing Structure
Starter Plan: $13.50 per host per month (billed annually)
Plus Plan: $17.95 per host per month (billed annually)
Business Plan: $26.95 per host per month (billed annually)
Enterprise Plan: Requires a quote
CounterPath Bria Solo
With clients like Comcast, Hootsuite, and Airbnb, CounterPath Bria Solo is one of the leading providers of premier desktop and mobile VoIP solutions in the industry.
The company's product suite spans SIP-based softphones and unified communications solutions that empower service providers to integrate voice, video, and instant messaging into their VoIP offerings, supporting up to 25 accounts on any SIP-compliant server.
CounterPath Bria Solo has also cultivated a reputation of staying on top of updates, prioritizing its users' safety and security while still keeping the interface intuitive and easy to use.
Key Features
CounterPath Bria Solo offers superior audio quality with automatic codec selection. Choose from G.711, G.722, G.729, GSM, Speex (NB & WB), SILK (NB & WB), and Opus.
With multiple call support, you can easily swap back and forth between two active calls, merge and split calls, forward calls, transfer calls, and even record calls.
You can easily track your contacts' availability status in your directory, which can be pulled from LDAP, Microsoft Outlook, and the Mac Address Book. Find out who is currently available online, on the phone, or free for call transfers.
Pricing Structure
Free Trial
Bria Teams Plan: $4.95 per user per month
Bria Teams Pro Plan: $9.95 per user per month
Enterprise Plan: Requires a quote
Mitel MiCollab Client Softphone
In its early days, Mitel was known for developing PBX applications, but new ownership in 2001 lead the company to shift its focus to VoIP. Currently, Mitel has over 2,500 channel partners around the globe.
Mitel's MiCollab Client Softphone enables remote and mobile employees to take advantage of a full suite of productivity-enhancing tools right from their own devices—no desk phone needed.
With a secure network connection, users can effortlessly make and receive calls as if they were operating inside of their corporate network.
Key Features
Each softphone license has an integrated toolbar that includes five customizable keys to boost productivity. These keys can be programmed to invoke different functions such as hold, transfer, and call forward.
The MiCollab Client Softphone operates the same way whether you're using Softphone mode or Desk Phone mode, which means no learning curve for the user.
MiCollab Client Softphone is compatible with most Windows headsets connected either to the sound card on the PC or via USB.
Pricing Structure
Essentials Plan: $20.00 per user per month
Premier Plan: $36.59 per user per month
Elite Plan: $38.49 per user per month
RingCentral Softphone
More than 350,000 organizations worldwide have selected RingCentral as their cloud unified communications provider.
With the RingCentral softphone, you can convert your PC or Mac into a powerful call controller that provides team messaging, file sharing, video conferencing, and virtual whiteboard capabilities.
With high call quality and a full range of features, the app is ideal for companies with a larger remote workforce.
Key Features
RingCentral softphone's intuitive interface offers users a single view of multiple calls, which means you have the ability to switch and mute calls, as well as send calls to voicemail.
Default or personalized messages can be sent via text-to-speech technology if you're too busy to accept a call.
RingCentral's softphone offers toll-free minutes for each pricing plan and supports calling to more than 100 countries.
Pricing Structure
Essentials Plan: $19.99 per user per month
Standard Plan: $24.99 per user month
Premium Plan: $34.99 per user per month
Ultimate Plan: $49.99 per user per month
With NextPlane, You Can Connect Any Team, Any Platform, Anytime.
As businesses continue to adjust to new ways of working, the need for business agility is more evident than ever. Successfully navigating new working environments depends on connectingthe right tools to empower remote collaboration.
The logistics of work are changing, and the way you respond could determine the future of your business. How do you connectthe right tools for remote collaborationthat ensure you meet your business needs and deliver true agility?
NextPlane enables users on softphone systems and team collaboration platforms, such as Slack, to accurately share their presence status (On the Phone, In a Meeting, In a Call) with their colleagues, inside or outside their enterprise.
For more information, please visit NextPlane, or book a free 30-minute call with a NextPlane expert.