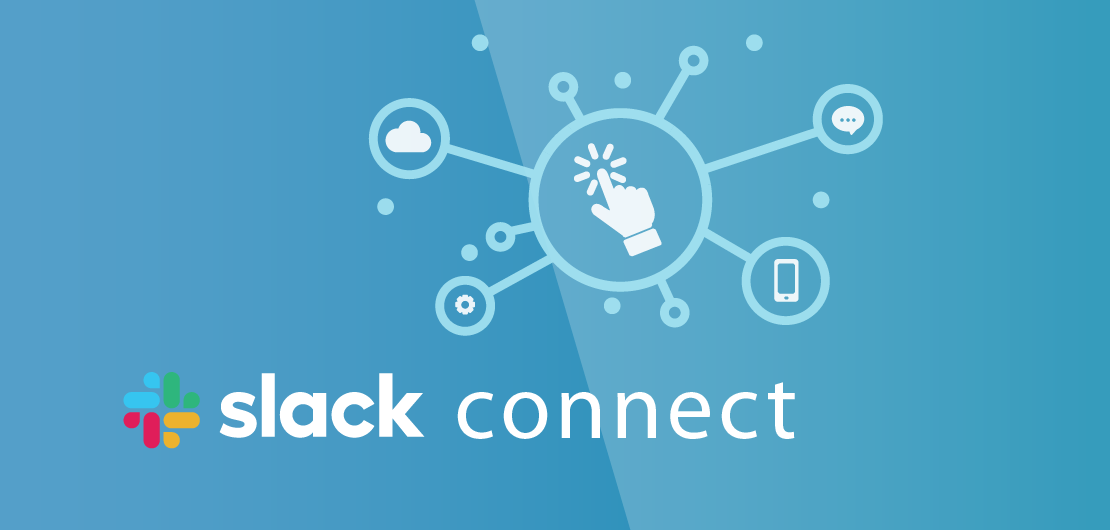 How Slack Connect Impacts External Collaboration
---
Since its launch in August 2013, Slack became one of the most popular business collaboration applications with more than 12 million daily active users (DAU) in 2020.
With their acronym "Searchable Log of All Conversation and Knowledge" for the Slack app, the company's mission from the beginning has been to replace email as the digital work and communication hub.
According to Slack, users spend over nine hours a day connected to the service, and 90 minutes a day actively using the app. Once deployed, most companies see a 32% growth in productivity and a 21% reduction in meetings up to Slack stats.
Even though email communications still remain the most popular corporate communication tool, Slack has quietly been building a major platform change for its communications app that might help replace your work email in the future.
Slack Connect furthers the idea of shared channels that lets companies collaborate, allowing up to 20 organizations to work seamlessly together with apps, chat, and more. Over a million Slack users have been testing Slack Connect in for several months in 2020, and it's launched for all paid plans now.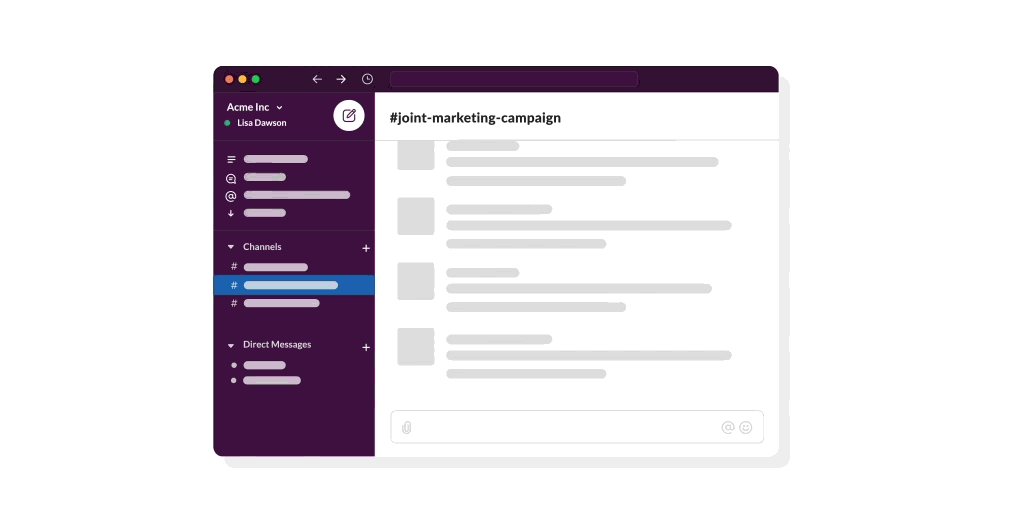 In this blog, we examine What is Slack Connect and its impact on external collaborations.
What is Slack Connect?
Slack Connect is the new extended version of the Slack Shared Channels. Shared Channels introduced three years ago and is now used by more than 40K companies. Slack Connect allows users to communicate with 20 external organizations, both in shared channels and direct messages.
What is so special about Slack Connect? Slack Connect can enable businesses to use Slack in new ways that go beyond just traditional human-to-human communications. Zendesk is using it to connect with partners. Slack has even built a Slack Connect instance for doctors to share their experiences with each other in the fight against COVID-19 in recent months.
Slack wants to bring the idea of instant communications between businesses. Rather than multiple email threads or in-person meetings, businesses can simply drop a link to their partners, customers, vendors, creative agencies, and more in shared channels and Slack instances.
Slack paid users will be able to start communicating with each other by simply sharing an invite link. However, Slack Connect will not be available to free users at launch.
There are a lot of privacy and security aspects to these communications, and Slack will provide granular options for IT admins to manage what is shared. Slack is also improving its channels' user interface, so it is apparent when using a shared channel and who is participating in the channel.
Slack Connect vs. Shared Channels: What Has Improved
The critical difference between Slack Connect and Shared Channels is the number of external organizations that can share the same channel, twenty vs. one. Also, all participating organizations must be on paid Slack workspaces.
Additional security features include extended abilities to manage shared channels across organizations by:
Approving or denying requests to share a channel
Setting multi-level permissions to manage shared channel for workspace or organization owners or admins (depending on the paid plan)
Applying message and file retention to anything sent by participating organization in shared channels
Message editing and deletion settings applied to messages sent by members of a participating organization in shared channels
Providing export tools and discovery APIs to give members an ability to export content from shared channels, regardless of who owns that channel.
In Slack Connect, enterprise companies can send direct messages to their contacts in external organizations. As long as members of external organizations are sharing at least one channel, it allows them to send personal messages directly to them. The direct messaging is not available to shared channels users.
Slack is very wary of the potential for phishing, spam, and other malware to penetrate corporate defenses, which has become the curse of email. Slack is adding two features to guard against such threats:
Verified organizations — Slack will verify the authenticity of organizations that participate in Slack. Administrators will be able to mandate that inbound connections can only come from verified organizations.
Approved organizations — administrators will be able to upload lists in a CSV file of approved organizations — for example, authorized partners, members, or customers — that are pre-approved for employees to connect to. There will also be an admin flow to approve new connections to organizations that are not on the pre-approved list.
Controls will also apply to applications as the integration functionality rolls out. Any organization can integrate an app within a connected channel. However, it can only be invoked by users with access rights to the app. However, any messages the app writes to the channel are visible to other channel participants. For example, a supplier might raise an invoice and then drop a link into the channel that allows the customer to view the invoice and push it into their own workflow for payment.
Bottom line, Slack Connect is aiming to replace the entire infrastructure of how businesses trade with each other, from EDI to webforms and portals as well as email
Slack Guest Accounts vs. Slack Connect
Slack Connect requires all the participating organizations to have Slack Workspace. The guest accounts are suitable for working with external individuals who are not on Slack workspaces.
Slack Pricing Plans
As both Slack Connect and Slack guest accounts are included to paid plans only, let's take a look at the table – this is how Slack's pricing works on per user per year basis.
Free $0
Standard $6.67
Plus $12.50
✓ 10K message search limit
✓ 1-1 video and audio calls
✓ Up to 10 integrations
✓ Unlimited search and apps
✓ Video calls for up to 15 participants
✓ Guest access
✓ 99.99% guaranteed uptime SLA
✓ SSO
Slack vs. Microsoft Teams – Impact of Slack Connect
In comparison to Slack's to 12 million DAU, Microsoft Teams has overtaken Slack as the market leader and top choice for enterprises with 75 million daily active users.
However, Microsoft Teams lacks Slack's vision of shared channels. Microsoft only introduced private channels last year, and while one can invite guests to Teams channels, it is not on part with Slack Connect.
Slack Connect will inevitably force Microsoft to respond with Teams. However, it does highlight how both companies have positioned their communications clients. Microsoft Teams has been tightly integrated into Office, bundled with Office 365 subscriptions, and aimed at businesses that rely on Microsoft. Slack has taken the approach of trying to be the platform that connects a variety of productivity apps and services for businesses.
Slack has now caught on in the enterprise side of the business that Microsoft dominates. However, it still has much work to do to convince even bigger customers to go all-in on Slack over Microsoft Teams.
While Slack started with killing workplace email, the greater war is eliminating emails between businesses. Slack now wants to be the communications tool of the future to achieve that, and it is a war that has just begun.
For a more in-depth comparison of the two platforms, please see our blog Microsoft Teams vs. Slack.
How to connect Slack to Microsoft Teams?
In the battle of Microsoft Teams vs. Slack, you can select both.
Our recent survey shows that 79% of companies have mixed collaboration environments, which can include Slack and Microsoft Teams, among others.
NextPlane enables mixed collaboration environments to deliver the same seamless functionality as email. As a result, users on Slack and Teams can send messages, share presence status, participate in Slack Connect channels, and share files, without leaving their preferred clients.
By using NextPlane, companies such as IBM and others have reduced their total cost of ownership and administrative burden by 50%.
This video shows users on Microsoft Teams and Slack seamlessly sending DMs as if they are on the same platform.