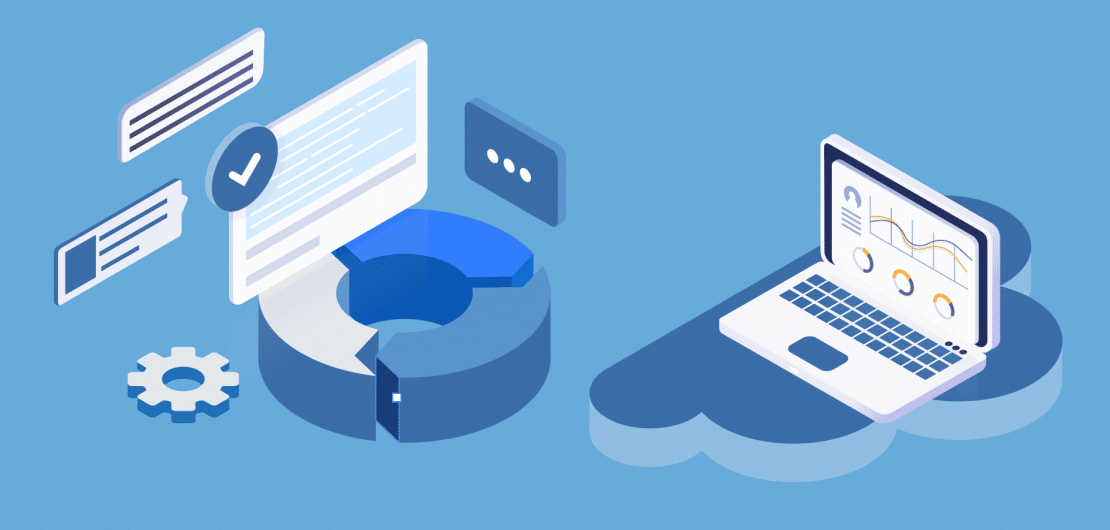 A Look at the Key Microsoft Teams Presence Updates from 2020
Presence indicates the user's current availability and status to other users. By default, anyone in your organization using Teams can see (in nearly real-time) if other users are available online. As a result, presence in significant ways influences collaboration and organizational productivity.
Research finds that 47% of UC users see a moderate to a significant rise in productivity after implementing unified presence technology. Even more interestingly, nearly 1 in 3 employees do not report any major distractions from using presence tools. Instead, they enjoy the following benefits:
Fewer emails/calls (75%) as colleagues can reach you based on your presence status
Faster query resolution (66%) as communication happens synchronously
More effective remote communication (57%) by giving team members visibility into the workloads of colleagues they cannot see
These benefits emerged as critical in 2020 as most companies switched to remote work partially/100% in response to the pandemic. So, it makes sense that Microsoft Teams (now one of the world's largest remote team collaboration platforms) would take this opportunity to roll out a series of presence updates that would transform the remote work experience.
Specifically, in this set of updates, Microsoft has tried to balance employee empowerment and organizational visibility.
Presence status shouldn't lead to unwanted, intrusive notifications during this challenging time when work-life balance is already difficult. But neither should it confuse team or organizational visibility into what employees are doing, who is available, and the best mode and time to reach them.
Here are a few measures Microsoft Teams has taken in this direction.
Unified Presence, Updated in Real-Time
In July, Microsoft announced that Teams and Skype for Business would now have deeper interoperability so that presence is aggregated across the two platforms. If users set their presence status as "busy" on Teams, their Skype contacts would also see them as "busy."
Following unified presence, Microsoft also introduced real-time presence for Teams, eliminating the approximately 5-minute lag users would see between starting an activity and a change in their presence status. Previously, if a user jumped on a call or set up an automatic reply, it could take up to 5 minutes to reflect in their status. This update did away with the lag, ensuring employees would no longer be interrupted in a task that they just started by incoming messages from team members who still see them as available.
These small but thoughtful updates like these make a real difference to remote employee experiences and make collaboration tools more user-friendly.
The true value of real-time presence is due to the 13 app-configured presence states in Teams. As soon as the user engages in any of the following activities, their presence status automatically changes in real-time.
User logs in – Available
Sets up an automatic reply, but has logged in – Available, Out of Office
Performs a task – Busy
Starts a PSTN or VoIP call – In a call
Starts a conference call or have a scheduled meeting on your Outlook calendar – In a meeting
Sets up an automation reply, but has started a call – On a call, out of office
Starts to share their screen during a conference call – Presenting
Has scheduled focus time in MyAnalytics/Insights in their calendars – Focusing
Logs in but switches to a different app – Away
Using a different app but last seen on – Away Last Seen time
Has not logged in on any device for a few minutes – Offline
Cannot connect with the app – Status unknown
Sets up an automatic reply on Outlook – Out of Office
As an added measure, Teams also empowers users with manually configured presence states. This received a game-changing update towards the end of the year – more on that later.
Using Teams Without Interruption, Thanks to Offline Presence
Next, Microsoft came up with the option of manually setting the presence status to "Appear offline," allowing users to use the app, check messages, peruse files, etc., without any chance of being interrupted. When a user chooses this option (or types "/Offline" into the command box), a white circle with a grey edge appears next to their profile image.
Microsoft was careful to ensure that this visual indicator was identical to the app-configured offline icon.
The offline mode takes the pressure off from remote employees to alleviate the risks of a presenteeism culture. Team members can still send messages and notifications pop-up as usual, but employees can carve out a little breathing space for themselves after a long workday.
Using Presence Status Duration Gain More Control
Microsoft Teams December update probably introduced the most game-changing feature of all – preset presence status duration.
Users can now manually configure their presence state as available, busy, do not disturb, away, be right back, or offline. They could also schedule the precise moment when Teams would return to the automatic, app-configured mode. For example, if an employee plans on conducting solo research for the first couple of hours of their workday before being available for collaboration, they simply had to choose the "busy" Status and configure the duration to reflect two hours.
Thirty minutes, 1 hour, 2 hours, today, and this week are the five default durations. Users could also set their customer date range and time of day as per their estimated work schedule.
In addition to empowering employees, it gives teams more accurate visibility into member availability as there is no risk of an employee forgetting to turn off their busy/offline Status even if they are actually free.
NextPlane—Collaborate Without Boundaries—Connect. Any Team. Anywhere.
Finding your colleagues' and clients' availability can be challenging when they are on multiple collaboration platforms, including conferencing apps and softphones. As a result, you continuously need to switch between the apps or guest accounts to share ideas, make decisions, and move work forward with a common purpose and place.
Unified Presence Between Teams and other collaboration tools – NextPlane automatically aggregates Microsoft Teams users' presence status ((i.e., available, busy, or in a call) when on Slack, Webex Teams, Zoom, Webex Meeting, Avaya, Cisco, or Google Meet. This ensures that a user has a unified presence state regardless of the app and the device they use.
Using NextPlane, users on Teams and Slack can save time by determining their colleagues' reachability when on Zoom, Avaya, or Cisco video or voice calls without leaving their preferred apps.
The NextPlane acts as a universal interoperability hub between Microsoft Teams and other collaboration tools. NextPlane performs semantic translation for presence states within a presence document. NextPlane uses equivalence-based mapping to map specific presence states on different platforms when there is no one-to-one correspondence. For example, Slack has two Presence states (Active and Away), but Microsoft Teams has five Presence States (Available, Busy, DND, Appears as Away, and Be Right Back).
NextPlane transforms the way you work alongside your co-workers, partners, vendors, or customers by moving conversations out of siloed collaboration tools and into your preferred apps.
For more information, please visit NextPlane, or book a free 30-minute call with a NextPlane specialist.