External Collaborations
Speed up work with external partners, customers, and vendors
Connect your teams across Microsoft Teams, Slack, and Cisco Webex.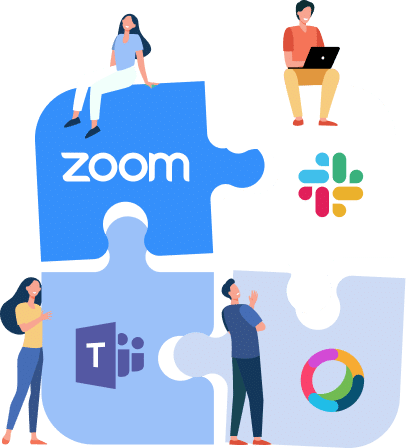 Invite contacts
Invite contacts to your Teams, Slack, or Cisco Webex

Share presence
Share your availability with your partners, clients and customers

Send chat messages
Exchange chat messages with rich texts, GIF, and emoji reactions.

Collaborate in channels
Invite your partners to participate in your Slack or Teams

View profiles
View your partners profiles and contact information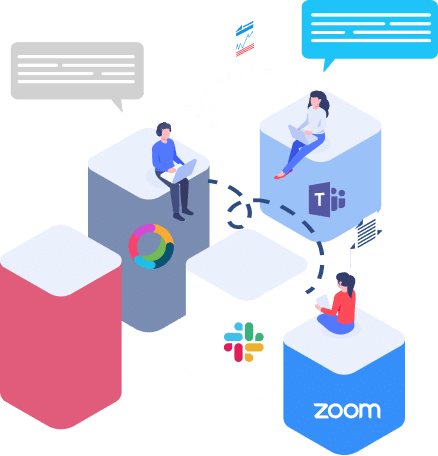 Connect faster with your partners
Bring communication out of guest accounts and into your platforms, where you can work quickly and collaboratively with outside organizations
Send messages, share presence, view profiles in real time to build collective insights along the way
Strengthen client relationships to provide top-tier enterprise support and drastically decrease response times
Join the 400+ Companies on nextplane
NextPlane transforms the way you work alongside your co-workers, partners, vendors, or customers by moving conversations out of siloed collaboration tools and into your Teams, Slack, or Cisco Webex.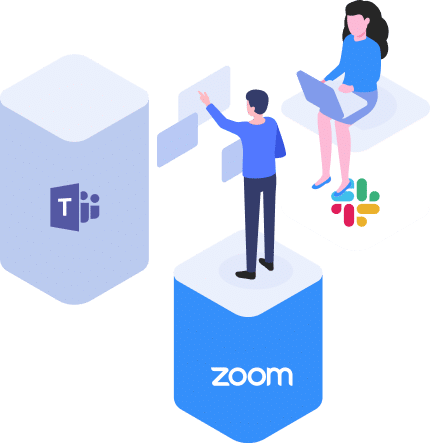 1. Add the NextPlane App
Add the NextPlane App to your Slack, Microsoft Teams, or Cisco Webex.

2. Send the Invite
In the NextPlane App message box, enter your contact's email address, and click Send

3. Wait for Acceptance
The Nextplane App will notify you when your contacts accept your invitation to connect.

4. Send DM or Chat
In the message box, compose your message and click Send.
GET MORE OUT OF NEXTPLANE