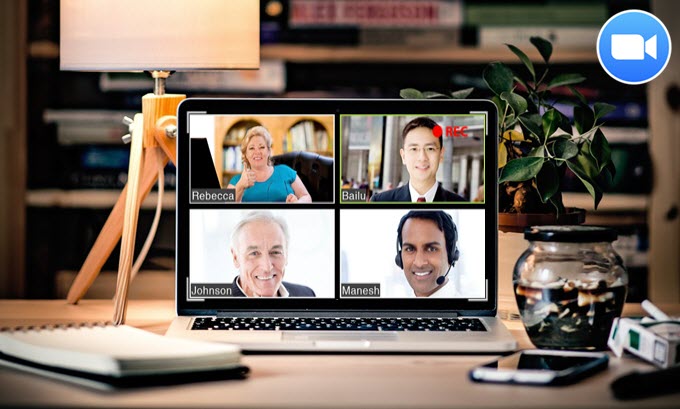 Zoom: A Success or Failure Story?
The first thing on your mind right now would probably be "is this a rhetorical question?". A software that has been so successful and winning over not less than 700, 000 customers in business obviously, is a success. A company which experienced a triple increase in its revenue as at 2016 and has only been on the rise since then, is a success. So, why the question.
It is imperative that regardless of what seems like an obvious increase, things have to be reviewed. This is especially in the business world. What is its position with regards to its competitions and where does it stand in the digital market? So, we'll basically be reviewing Zoom to see if it really is a success or it is not as lucrative as you think.
Zoom For a Newbie
Our explanation would be easy especially for the 'Non-Tech Savvy'. Zoom is simply a video conferencing platform. Although, we don't think the services zoom provides are 'simple'. It may not be the first of its kind but from its inception, it has shown a high level of efficiency and flexibility that it is no surprise as most fortune 500 companies (arguably half of them) have chosen Zoom.
For someone who doesn't have much insight on Zoom the real question would be "what services does Zoom render? what makes zoom any different from the other video calling applications?". Well, the word you're looking for is 'Dexterity'. The producers of Zoom found a problem and went ahead to fix it. Gone are those days when, if a person cannot make it to the meeting venue, the business meeting cannot hold. Now, people hold conference calls from all around the world. People no longer attempt to meet at a single location again. While hiring also, employers have found Zoom very indispensable in making their work easier. Their next employee is just a call away.
What Features Does Zoom Possess That Sets It Apart?
Since we are reviewing zoom, it won't be fair to list only the good features of Zoom. No entity is completely perfect and we're about to see that. How about we see a list of its pros and cons, weight them and decide.
Pros
Zoom offers security. The last thing people (especially in business) want to hear is that their trade secrets are being released by a platform. Zoom ensures maximum security as it is cloud-based and it is no wonder why people trust it.
Zoom is very user friendly. They boast of the ease with which one can navigate the app and it is no lie.
Be it on your phone or PC, Zoom provides maximum video quality as well as minimum break in transmission.
Zoom has a high participant capacity.
Zoom allows for a virtual background.
Zoom offers a free trial period to let businesses explore and decide.
When it comes to features, Zoom seems to have it all but one disadvantage of Zoom is its increase in price.
Zoom Market Analysis
From the launch of Zoom, the market value has been ever increasing until recently. The marketers must have realized the true gem they possessed and felt the need to increase the price value of the platform. There is absolutely nothing wrong in feeling like your product is worth more, just that they didn't see a futuristic fall in the stock market value. This is one setback that is sure to be overcome.
The main reason why Zoom most certainly has an impending rise in the stock market is because even with its price increase, it is relatively cheap when compared to the features it offers. Businesses are likely to catch up on that.
Zoom Vs WebEx
Let's look at some features Zoom has with respect to WebEx shall we?
Maximum Participant Capacity: this is an aspect where Zoom overshadows WebEx with a maximum capacity of 100 participants as opposed to 50 in WebEx.
Video Quality: Zoom has an apparently better video quality than WebEx.
Video Recording: both platforms support call recording but there are some limitations in WebEx.
Participant Reporting Ability: Zoom can identify the people in a meeting while WebEx doesn't have that feature.
Market Price: irrespective of the features they provide, Zoom is still prices way lower than WebEx.
Do We See a Zoom Webex Integration in the future?
Honestly, No. There is a factor about competition that triggers one to provide a better version and we think WebEx would work tirelessly to do that. Also, having being around since 1995 (which is way before Zoom came into the picture), CISCO may be too stubborn to succumb to such a deal. Finally, a deal has things to offer to both parties and it may not be apparent what WebEx has to offer to Zoom.
Zoom being centered towards user experience have gone ahead to team up with a couple software brands like Microsoft, Google, Firefox and Facebook. The Zoom and Microsoft teams have really worked together to make Zoom video conferencing a more pleasurable experience. This is one aspect CISCO should adopt if they really want to thrive longer in the conferencing market with WebEx.
A Zoom WebEx integration however, is not highly unlikely but only time would tell.
Conclusion
Having reviewed Zoom, we do realize that it really was a rhetorical question. Zoom is a success story: at least for now. There is no guarantee as to what the future holds but for now, Zoom is thriving. Having earned a spot in the highest quadrant of Gartner's Magic Quadrant for Meeting Solutions, there is no denying the achievements Zoom has in professional conferencing solutions. The praises doesn't just end there. TrustRadius went ahead to acclaim it as the top web conferencing platform. It cannot be denied that Zoom leaves an improvement gap for it's competitions and also a big shoe to fill for its successors. 
What else would all these be if not a success story?
Published 10/23/19