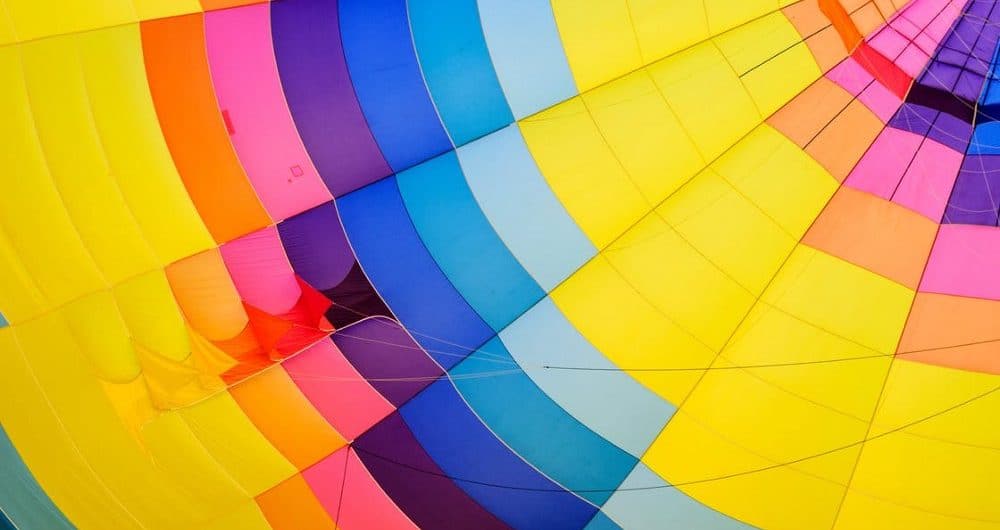 Your Employees Know How They Want To Collaborate — It's Time To Trust Them
To succeed in today's ultra-connected business world, organizations need to share information in real-time across internal and external teams. From the days of the Pony Express, organizations have lived and died by their ability to communicate. Managers have realized the importance of enabling a free flow of data and correspondences both internally and with clients and vendors and have historically shown their willingness to pay for the best services.
However, many organizations are struggling to unify their teams around a single collaboration tool as part of their well-intended efforts to reap the benefits of a strong, collaborative working culture. The tools that have helped us communicate and perform at our best always seem one step behind our needs, evident by the general state of frustration the modern employee harbors towards platforms that were once cutting edge like email and Skype. As sophisticated as they once seemed, these tools have now been rendered antique by the newest breed of productivity applications: workstream collaboration tools (WSC).
Either free to use or very cheap, tools like Slack and Microsoft Teams have seen a subtle but swelling rise to popularity in the modern workforce. The market for these platforms is predicted to double in size every year for at least the next five years. WSC platforms can share huge files instantly, can allow workers to filter once disruptive messages, and tend to increase the productivity of the entire organization seamlessly at a low price. Their biggest draw, however, is that each one of them is just as competitive, just as appealing and just as economical as all the others.
What this has led to is a mass fragmentation of collaboration, both within and between companies. IT is struggling to keep up with the array of users and preferences. In a recent survey of IT managers, nearly half of the survey respondents said their organization was using at least six collaboration tools, and over a sixth were using more than ten. Furthermore, 95 percent say that collaboration tools are a 'high' or 'medium' IT investment priority for their organization in the next 12 months. So how will IT respond to this quagmire?
For one, company leadership must first recognize the futility of attempting to unify collaboration under a single set of tools. It must stop ignoring the preferences of its employees and instead recognize that the tools they use are here to stay. Put another way, IT cannot effectively fulfill management's mandate of managing communication unless they federate the platforms that employees will use regardless of efforts to persuade them otherwise.
So, if a company is going to successfully allow teams to utilize their tool of choice, they need a communications strategy that opens up collaboration across a myriad different tools and platforms. On its face, it seems like an intractable problem.
Not any longer. The solution is already available. Enter NextPlane's ConverseCloud.

ConverseCloud solves the problem of collaboration fragmentation by accepting the staying power of employees' preferences for the WSCs of their choice. Instead of futile attempts to unify teams around a single platform, ConverseCloud allows companies to let their employees use their collaboration tool of choice for internal and external collaborations. ConverseCloud makes legacy platforms like Skype for Business interoperable with newer WSC platforms like Slack and Microsoft Teams to facilitate seamless collaboration between teams. Finally, ConverseCloud is capable of instantly federating many different collaboration platforms, paving the way for any company to realize a truly strong and productive collaborative culture.
With ConverseCloud, there is no need for you to try to persuade your employees to abandon their current tool of choice in place of one that they do not want to use. Your employees already have a favourite way to collaborate. It's time to trust their preferences and stop going against the grain. Instead, work with your employees to build a sustainable, collaborative culture that will deliver significant benefits to your company, and, ultimately, your bottom line.
Find out more about how ConverseCloud can create a seamless communication and collaboration environment for your enterprise, your workers and your partners.
NextPlane helps companies achieve a comprehensive and open collaboration strategy. We're a leading provider of unified collaboration and communication services, connecting over 750,000 enterprise users and 500M messages every day. Follow us on Twitter for more update.