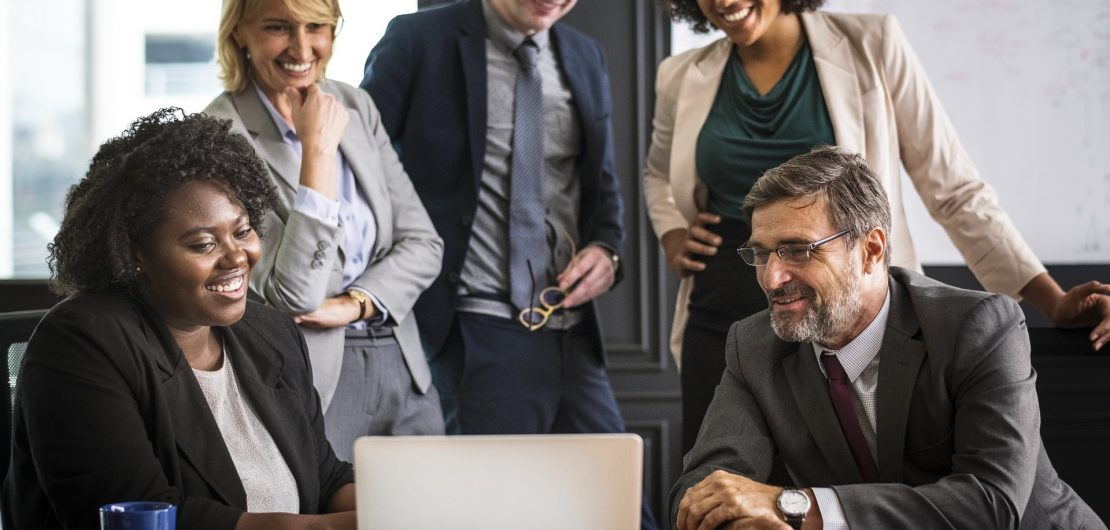 When Will Zoom Teams Be Ready, the World is Watching and Waiting
Businesses are faced with important choices when it comes to which communication product they have to choose. The variety of choices available can be very overwhelming and to stay in the competition with other organizations in your category, you have to make the right choice. Video conferencing solution optimizes the productivity of a business and Zoom has emerged as a worthy solution. The chances are that if you have been in the tech world for a period of time, you must have heard of, if not used the video conferencing application – Zoom.
Lots of companies have relied on Zoom as their effective communication medium. The app has inspired several offices, meeting rooms, board rooms to achieve a successful remote meeting, conferencing and collaborations. When it comes to video conferencing applications and other collaborative tools, there are lots of options but Zoom stands out because it provides a seamless and hassle free experience for companies in the intra-communication market.
Zoom Teams– What You Need To Know
When it comes to workplace communication, Microsoft Teams is a popular name but since zoom was founded in 2011, the app has provided enterprises with absolute value in terms of collaboration and interactions. While Microsoft Teams isn't one of Microsoft initial innovations but rather an extension of MS office into communication and conferencing space, Zoom at its inception launched into the market with the sole purpose of providing a unique video conferencing experience.
Is Zoom Team going to deliver as expected? Everything points in that direction. They recently retooled their "Meetings" experience with new audio signatures as well as 1080p video with virtual backgrounds void of the green screen. The Zoom Rooms hardware also gives users something to anticipate as it provides a Room experience in the ranks of Cisco Webex Rooms as well as the popular Slack.
Although the questions continue to linger as to whether Zoom is going to produce a delightful Teams app and from observations made, they have already created an atmosphere that guarantees the launch of a Teams app that will be embraced by many enterprises.
What is Zoom?
Zoom is a strong cloud-based video conferencing product created for making remote meetings, webinars, teleconferencing and video communications super easy. Ticketmaster, Match and Dropbox all choose Zoom based on the quality of its screen sharing and video tools as well as affordable pricing. In today's world where diverse brands are struggling to cope with their increasingly dispersed and demanding workforce, Zoom has played a supportive role that brings everyone together. With the video market's projection of surpassing $20 billion dollars come 2024, Zoom is expected turn up as a major actor. From remote workers, freelancers, fieldworkers, in-office employees and even contractors, Zoom has accomplished phenomenal feats by being one of the most valuable companies in the video market.
Zoom Categories Available
Zoom became a genericized trademark in the video market due to its all-encompassing pricelist that is accessible to one and all. No matter the size of your budget, there is a Zoom that fits. These categories include streamlined remote communications with a well-structured visual interface, active voice detection and non-complicated on screen controls. The combination of these features make the online meetings smooth and easy.
Zoom can also be integrated with several services and apps and some include Blackboard, Salesforce, HipChat, Slack, Google Chrome, Dropbox and Microsoft Outlook. The combination is ready to work with your business' budget with their personalized setup including webinars and toll free dialing. The four plans available with the app includes:
Zoom basic is the package that is made available to everyone at no cost. The basic package can host no more than 100 participants and also provides room for unlimited 1 vs 1 as well as group meetings for up to 40 minutes.

Zoom pro is available on a monthly basis at $14 per host. The pro edition is ideal for small teams and includes all the features of basic plan. In addition to that, Zoom pro offers an administrative control and a personalized meeting ID. Meetings of any length can be accommodated on Zoom pro up to 100 participants can have access at once. There is also a 1 GB MP4 or M4A cloud recording capacity. Other features of the pro includes a user management system, Skype, an assigned scheduler and REST API.

Zoom Business is suitable for small and medium businesses alike and is available for $19.99 per month. The minimum host supported on the Zoom Business is 10 and all the features of the Pro plan are provided as well. Zoom Business is integrated with several workplace features such as optional vanity URL, Single sign-on, Phone Support, custom emails among others. Other add-ons include an admin dashboard, managed domains, LTI integration and on-premise development options.

Zoom Enterprise is available at the same price of the Business edition, $19.99 monthly. It is suitable for companies with a large structure and the minimum is 100 hosts. Enterprise shares all the features of the Business plan but there is an improvement in the number of participants. 200 participants are allowed and there is a cloud storage and a dedicated customer service manager aswell as executive business reviews and bundle discounts on plus features. Enterprise has extra add ons like Join by Zoom Rooms starting from $49 per month, Video Webinars starting at $40 per month, Additional cloud recording storage also starting for about $40 per month and more.

What To Expect From Zoom Teams
Zoom has moved from the generic video conferencing provider we all know. The developers have put in so much work to make the app better and with Teams on the horizon, the tech world can remain highly optimistic. The company has collaborated with several other big names like Microsoft Teams and Slack via the introduction of new tools for meetings. 
Usability
Zoom Teams is easily the answer to the quest for a multi-device that facilitates a seamless collaboration with clients and partners. Being absolutely easy to use is one of the reasons behind the staggering numbers of users that have adopted Zoom across the tech market. Video Conferencing, File Sharing, Wireless Content Sharing Audio/Video chat are all examples of services provided by Zoom.
Integrations
The flexibility of Zoom to accommodate third-party apps for better output is applaudable. Several other leading communications platform tools can be integrated with Zoom to improve the quality of content sharing. Software supported by zoom include Slack, Google Drive, Marketo, Hubspot, Outlook and several others.
Scalability
In terms of an app that can adapt to a whole lot of changes and modifications, Zoom is a top choice. The app grows with your team and business. The scalability of Zoom can be seen in its expanded capacity. With webinars now permit up to 10,000 attendants for a meeting, users can expect the same for the Zoom Teams.