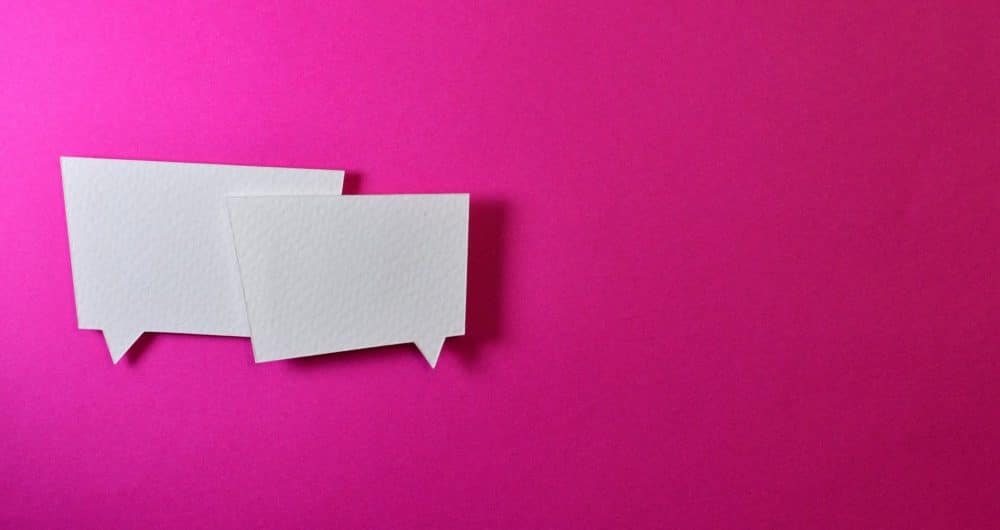 What's Stopping You From Letting Your Employees Collaborate How They Want?
Ever since services like Internet Relay Chat, Prodigy and America Online became popular in the 1990s, online chat and instant messaging have become increasingly important in facilitating communication.
It makes sense: At that time, the technology was truly transformative. It allowed users to converse with their friends and family members in real time, no matter where they happened to be — so long as they were connected to the Internet.
Seeing the utility inherent in instant messaging and chatting, many shrewd decision makers chose to integrate the communications tools into their business infrastructures, allowing their employees — and therefore their companies — to realize the benefits that came with proactively facilitating real-time communication and collaboration.

However, as businesses began to adopt instant messaging services to facilitate intra-company communication, employees began to have ideas of their own. As sophisticated as they once seemed, these tools have now been rendered antique by the newest breed of productivity applications: workstream collaboration tools (WSC) like Slack and Microsoft Teams. Simply put, the rise of WSCs means that employees can pick and choose which method of collaboration works best for them—without their employer's permission or knowledge.
While both chat and instant messaging services have made considerable inroads in the enterprise environment, WSCs have outpaced and outmaneuvered enterprise efforts to unify internal and external communication under a single application or tool. Now, enterprise collaboration cultures across—and within—multiple industries are hopelessly fragmented. Digital strategist Dion Hinchcliffe has this to say:

To address the "siloificaton" caused by the presence of WSCs, companies must first recognize their staying power in the enterprise collaboration ecosystem today. Once an employee chooses a collaboration platform and uses it as a cornerstone, every-day tool, she's not going to be eager to change it anytime soon.
So, what's the solution? The answer is to embrace the diversity of WSCs and, instead of persuading employees to switch, giving employees the freedom to use whatever platform they want. How?
NextPlane's ConverseCloud is the answer. ConverseCloud enables organizations and teams to seamlessly connect different collaboration tools to each other. The company's software breaks down the walls that exist between legacy tools like Skype for Business, Cisco Jabber and others as well as newer ones like Slack, Microsoft Teams, Atlassian Stride and others.

Most critically, ConverseCloud allows companies, vendors, and teams to continue to use the tool of their choice. Teams that were previously siloed as a result of their chosen platform can now be reunited and communicate with others as seamlessly as if they were using their own platform.
Find out more about how ConverseCloud can create a seamless communication and collaboration environment for your enterprise, your workers and your partners.

NextPlane helps companies achieve a comprehensive and open collaboration strategy. We're a leading provider of unified collaboration and communication services, connecting over 750,000 enterprise users and 500M messages every day. Follow us on Twitter for more updates