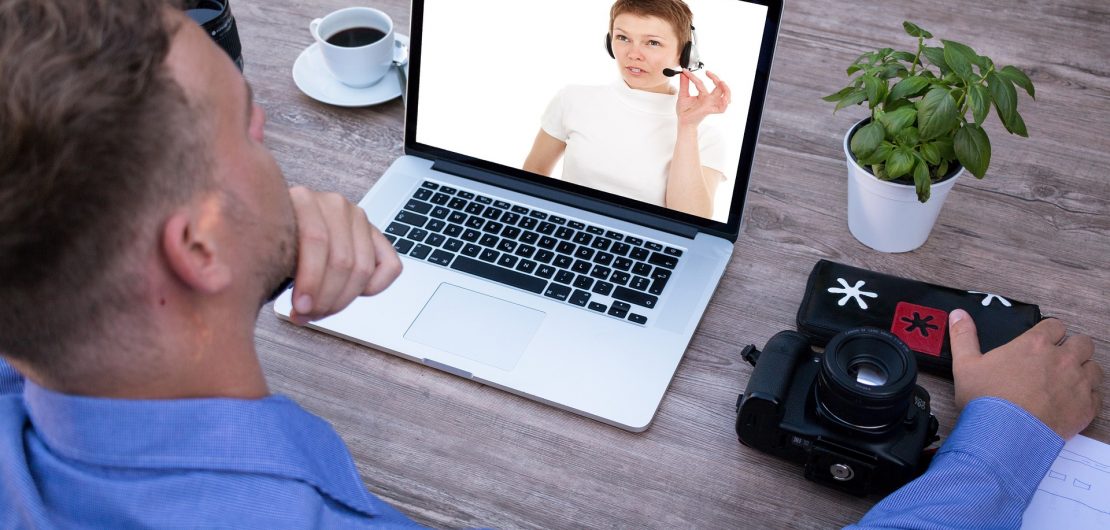 What's Indeed New in Skype For Business in 2019: A Deeper Look
Bring your teams together with a familiar experience through the office applications they use on a daily basis. With Skype for Business 2019, it has become a whole lot easier for business owners to streamline their business operations with one platform and work hand-in-hand with others directly from Office application. It comes with lots of fantastic options including instant messaging (IM), audio calling, video calling, conferencing, and online collaboration, all in one app.
The new Skype for Business has come with a set of complete Unified Communication feature, this particular feature makes it simple for you to secure and control Unified Communications deployment on your own servers without hassle. Skype for Business allows business owners to simplify their infrastructure under one platform for instant messaging & presence, peer-to-peer VoIP & video, audio, video & web conferencing, enterprise voice & audio connectivity, and connectivity to other team members through the Skype network. Skype for Business presents business clients with the opportunity to be available on Andriod, iOS, Window & macOS, Linux, and web browsers for effective and efficient business. 
Skype for business is believed to work hand-in-hand with top communication technologies, this makes calling a landline or setting up video conferences with other systems easy for you to go about without a hitch. This also helps save costs and reduce complexity on audio and video calling as well as online meetings. Reading this will open your eyes to the new features in Skype for Business Server 2019.
1. Cloud Voicemail:
Skype for Business 2019 allows voice users to have absolute access to Cloud Voicemail. Cloud Voicemail covers for Exchange Unified Messaging (UM) to offer upgraded voice messaging functionality. This allows voice users with mailboxes on Exchange Server 2019 or Exchange Online to access voicemail either with the use of Skype for Business Online or Outlook clients. Cloud Voicemail presents numerous opportunities for both on-premises and online users. It allows voicemail answering and deposit functionality with improved speech transcription. It provides unrestricted access to voicemail in the user's Exchange mailbox. It also offers the ability to make use of the Office 368 web-based portal for voicemail management options.
Cloud Voicemail also allows for exchange mailboxes on premises and/or in the cloud and leverages on existing user greetings from Exchange Online Unified Messaging to provide enhanced voice messaging functionality. Administrators can trust Cloud Voicemail feature in Skype for Business 2019 to greatly simplify the administration tasks. Cloud Voicemail requires no Exchange UM role configuration, the setup tasks are very simple to go about, delivers updates to voicemail functionality directly in the cloud for convenient access to the latest features and updates without much dependency on Cumulative Updates (CUs), and provides administrators with ultimate control for both on-premises and online Exchange mailboxes.

2. Cloud Auto Attendant:
Skype for Business 2019 supports Cloud Auto Attendant. This special feature takes the place of the Auto Attendant functionality featured with Exchange Unified Messaging (UM) in Exchange Server 2013 and Exchange Server 2016. For users who still want to continue to use Unified Messaging like auto attendant need to have a hybrid implementation of Skype for Business Server 2019. An Auto Attendant is a succession of voice prompts that you hear when you call an organization instead of a real-human operator. This is used to provide both internal and external callers with choices to redirect the call to a user or locate and connect to a particular user in your organization.
A cloud Auto Attendant can be used by organizations to offer corporate or informational greetings and custom corporate menus which is customizable for their customers. Cloud Auto Attendant also be used to offer directory search to let internal and external callers to search the directory of your organization for a name. It also allows the callers to reach or drop a message for a user in your organization. Cloud Auto Attendant supports a wide variety of languages, text-to-speech, and speech recognition.
3. Cloud Call Data Connector:
Many organizations depend on different sets of on-premises and online tools for monitoring all their users call quality. Skype for Business 2019 comes with Cloud Call Data Connector feature that helps greatly in simplifying call monitoring and call quality in a hybrid environment without a hitch. Cloud Call Data Connector also supports both homed on-premises and online users. Now, Organizations can turn to Cloud Call Data Connector to monitor and view call quality for their whole organization online. Using Call Data Connector, you will be able to track your user experience with a single toolset across various networks including Microsoft Teams, Skype for Business Online, and Skype for Business Server.
You can also view and troubleshoot connection problems across these networks. With Call Data Connector, you can arm your helpdesk employees by assigning helpdesk and administrator role for Call Analytics to view and troubleshoot their areas of assignment. With the aid of Call Data Connector, the Skype for Business Server is able to push call data to cloud service in order for you to be able to harness the Skype for Business Online Call Analytics (CA) and Call Quality Dashboard (CQD) tools effectively and efficiently. These tools will let you monitor the quality of calls and troubleshoot connection problems with Microsoft Teams and Skype for Business services for your entire organization online.
4. Streamlined Teams Migration:
Skype for Business 2019 help simplifies the on-premises customer experience to migrate to Microsoft Teams. With Skype for Business 2019, administrators can migrate directly to Microsoft Teams with a simple administration experience. User can continue to take the advantage of Skype for Business Server 2019 for chat and calling while leveraging on Microsoft Teams for true cloud-based meetings. But before the migration to Teams could be possible, there is need to first fulfil the requirement of a hybrid configuration with users syncing to Azure Active Directory (AAD). Skype for Business 2015 also supports this feature through a Cumulative Update (CU).
Skype for Business 2019 presents four major features including Cloud Voicemail, Cloud Auto Attendant, Cloud Call Data Connector and Streamlined Teams Migration. These new key features in Skype for Business 2019 can be harnessed by users to improve company experience and performance.