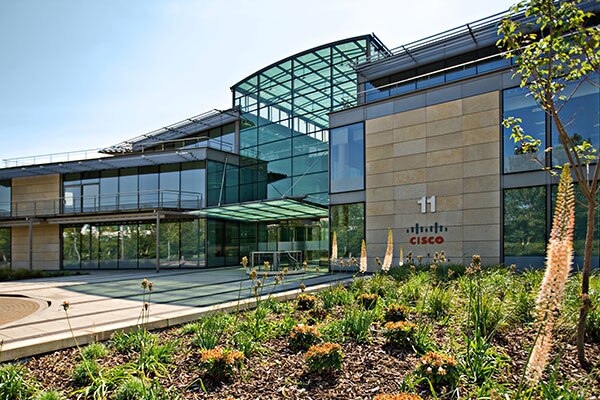 What's In It For Businesses With Cisco's New Business Transformation Suite
Cisco recently launched a Business Transformation Suite or what they prefer calling a "Transformative Technology", this new technology is meant to redefine reimagining applications. It will also facilitate a process for technologies to deliver a visible result within its network, application, and central database irrespective of the platform, on and in the cloud system. The Cisco Business Transformation Suite project is designed to change the workspace as we know it, it has the power to empower staff and channel their energy towards productivity, efficiency, and job satisfaction.
The collaborative pattern of any organization that integrates this program into their workspace is bound to change, it will drastically transform the customer Centre section of the company by changing the way customers interact with the organization. Also, it changes the internal interactive efficacy of any organization, as in the way staffs and their superiors communicate. This is made possible through the innovative Artificial Intelligence (AI) program that has been installed for effective human relations.
The Cisco Business Transformation Suite allows you to work when and where life requires you to, meaning you do not need to limit your work-time to any specific environment. So users can now be able to attend meetings, conferences, or even give out instructions to their staff from any location in the world. This way, you will get to live your life while effectively running your workplace. This program allows you to work in style, it makes it easy for users to launch Cisco WebEx and TelePresence meetings, collaborate face to face around the globe, while saving companies $277 million/year and 50% per individual.
Business Transformation Suite: From the Eyes of the Developers
According to Danny Winokur, the SVP, AppD: "Cisco realized that apps has the power to move businesses from where they are to where they ought be. This has prompted IT experts to develop a program that support constant change across multi-cloud environments, so that developers will have to keep pace with the demands of an experience-driven businesses". During the launch of this program, Winokur made it clear that the main idea behind the Business Transformation Suite is to enable a flawless work environment in the corporate world, in his words, "How do we manage the complexity and constant change by making sure all of this remains flawless? But the visibility of an application's ability is not enough. You need to ensure you can prioritize what is important and eliminate the distraction of noise."
According to (Cisco), the program's dynamics were designed specifically to facilitate the smooth running of business transactions, and to keep track of key performance indicators (KPIs). It is meant to act as the lens of any business transaction; creating a pathway to a conclusive outcome. Whenever the technology picks up a problem while processing the application, the new technology automatically switch to complement existing features by giving comprehensive information on the front-end process that connects to the app. That way, one can see and assess how the app is working.
Benefits to Employers, and Employees Alike and the Company's Effort Towards Perfection
Business Transformation Suite allows employers scoop employee rideshare, it allows them set up a ride to work on an automated mobile carpool app. Also, employees through this app can find co-workers and neighbors with similar commutes, that way they can save up 25-100% of commute costs. Furthermore, users can easily find on-campus charging through a mobile app, this is a plus to electric vehicle users as this program aids them in finding over 220 charging stations across 5 countries and saving them the stress of always stopping and asking around.
The company understands the implication of a poorly performing app, they made a statistical confirmation of this claim: 49% of people using a specific app switch to a similar app because of the bad experience they had while using the app. Again, 50% of app users are ready to pay for more just to enjoy the same service from an immediate competitor. Also, the company understands that 100ms (milliseconds) delay encountered in a process could amount to a 7% drop rate in the number of customers. The company knows how this works so they have taken extra precautions in developing this program making sure it gives users nothing but the best experience.