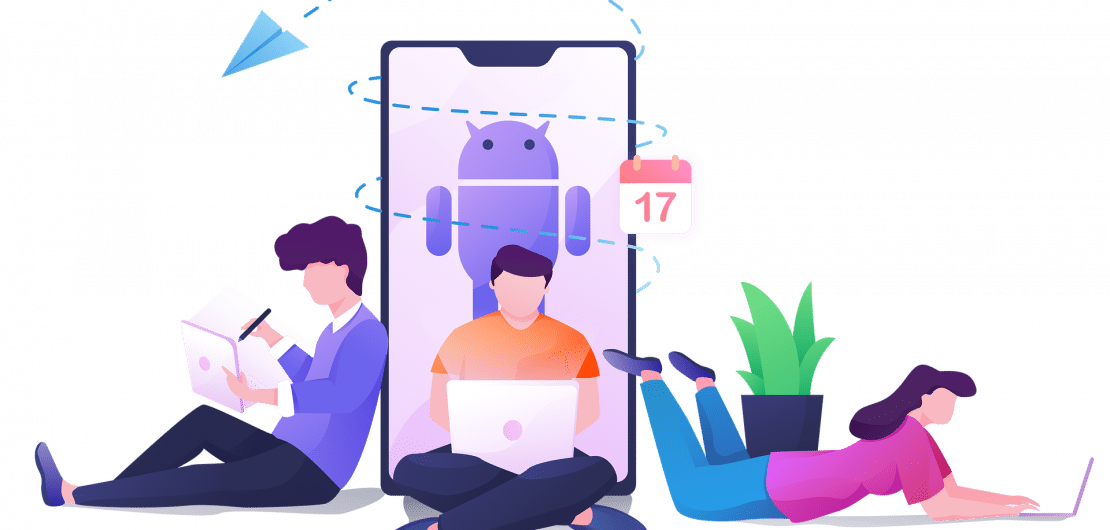 Top Apps At Your Disposal To Make Your Workplace Messaging Easier
From the ravens of the first men to latest applications on smart devices, humans have always found a way to communicate at all cost. Apps like AIM and MSN we considered as groundbreaking communication mediums back in the '90s until smart messaging apps like WhatsApp and other social media shook the market. Although some of these apps are suitable for individual communications, their compatibility when it comes to business makes them inadequate. As much as a business seeks several ways to achieve its organizational goals and objectives, communication is central.
Businesses has several structures, layers, units, departments, and more that require constant collaboration. It is important to get a means of communication that provides for seamless interaction between one and all.  Emails remain a viable option, but the usual lengthy reply and title tags make them a little too rigid. Nothing beats typing a short message and equally getting a short reply or perhaps, just a smiley and everything is done.
There are lots of apps suitable for workplace communication, and they work similarly to how we talk with our friends and family. Not only do they get the job done quickly, but they also eliminate every time barrier involved. A perfect team app helps users set the pace for team conversations across multiple subjects. They are also highly effective; for instance, users just joining a conversation can search through the entire company's archives to get a confirmation in cases where a proposed question has already been answered.
Do You Need A Team App And Why?
We are fortunate to live a world where technology plays a major role, and communication remains a major beneficiary. Workplace communication has become simpler and more efficient, and regardless of how your organization is structured, there are several team collaboration apps at your disposal. From emails to SMS as well as other social media based communication platforms, there are lots of options for businesses to meet their interaction needs. This has questioned why a workplace needs a dedicated app for communication.
The key benefit of employing the use of a team chat app is that all characters, files, attachments, and records of your team and company are collectively stored in a central location. Conversations are systemically organized in private and group chats enabling users to start a productive conversation with much ease.
The need to search for old conversations are also eliminated. Team chat apps make everything smooth, and even when you are on the move, everything is just a click away.
Team chat apps are compatible with several devices, including laptops, PCs, smartphones, and more. The major advantage of using these unified corporate communication platforms is that they make communication smooth and seamless not only within the internal structure of the organization but also with consumers and end users of products and services.
Some Of The Best Team Chat Apps Available
Slack
This app ensures that even when emails are no longer appropriate, tapping your colleague's shoulder isn't the next option. Its key features include file browsing, messaging, feedback, private groups, file sharing, and video/voice calls. Since its launch in 2013, Slack's compatibility with Windows, iOS, Android, Linux, Mac, and Web easily makes it the most popular team messaging app. Designed by the company that built Flickr, the team has acquired several competitors, and that includes HipChat and Stride. 
The app makes it super easy to manage your to-do list, and its inbuilt Slackbot tool reminds you about important messages. You can also set a reminder about any important thing there is. The app provides you with the opportunity to build and install custom Slack Bots – including tools to start projects and mediums to sign off on invoices right from the team chat. The feature that has made Slack highly adopted is its custom options. Messaging, calling, or sharing files can be done quickly using slack.

Microsoft Teams
Coming from the authors of Windows, the tech space expected a lot from Microsoft Teams, and they haven't disappointed. This is an addition that existing Office 365 users can integrate alongside other office apps for better performance. For as low as 12.5 dollars monthly, you can get Microsoft teams alongside the entire office suite that consists of Excel, PowerPoint, and others. Talk about value.
The Microsoft Teams is a chat app specifically designed for meetings and documents. It is suitable for random conversations, and you can rely on it when a project is at a proposal or map-out level. It is easy to use as it organizes channels under teams. Everyone invited will automatically have access to join every channel. 
Flock
Flock is based on speed and efficiency. It has several features to enhance efficiency, productivity, and execution time. The Flock process is simple; all you need to do is start a new chat, add the people you need, and start exchanging messages. The moment you reply to someone's message, their reply is quoted directly under yours, similar to how a forum works.
Flock has a free package for endless collaborations and one-on-one video calls- limited to 10,000 messages. The pro plan is available at 4.5dollars/user annually.
ChatWork
If you work with people outside your organization often or you deal with multiple suppliers as well as contractors, ChatWork is effective for this purpose. It is widely regarded as the best social office messengers for juggling relationships. Getting started involves adding a full profile to your account and creating a ChatWork ID that anyone can use to add you to chats. This team chats app's main features includes Automatic notifications, Collaboration Tools, Communication Management, File Management, Collaborative workspace, Third Party Integrations, and more. It is a group chat for global teams.
ChatWork offers excellent value in terms of pricing, free for up to 14 group chats and individual video calls. The Business plan comes for as low as 5 dollars per month, and it includes unlimited group chats and group video calls.
Twist
There are several team chat app, and then there's the Twist that serves as a great communication tool for remote workers and people working from home. Twist can be likened to an organized hub of ideas to share updates and build knowledge that teams can refer to after a long time. It turns all chats into threads providing a standard communication channel.
Annual payments attract 5.50 euros per month, but the monthly subscription is slightly higher at 6.50 euros.
There are several team chat app, and each has its advantages. Choosing the right one for you is only a matter of what works best with your organizational structure.