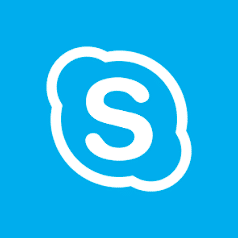 The End of Skype for Business Online: Where Does This Leave Users?
By now, enterprises are likely aware that Microsoft is retiring Skype for Business Online, its enterprise workhorse, on July 31, 2021. As our blog post outlined, companies with subscriptions to Office 365 can continue to use Skype for Business Online and invite users for the foreseeable future. However, to aid in the transition, Microsoft has started onboarding new Office 365 customers directly to Teams for chat, meetings, and calls.
Teams or Bust
The announcement was the inevitable end for the platform and fits into Microsoft's ultimate goal of driving users to its Team Collaboration tool, Teams. In a competitive space, where "Google (Hangouts), Slack, and even Facebook (Workplace), are grabbing market share at an accelerated pace and most specifically (and importantly) getting enterprises to adopt," Microsoft is hoping this new move will up their ante.
However, the announcement has come with its own set of limitations. While enterprises have time to migrate and address any adoption challenges, the move leaves end-users pigeon-holed into using the Microsoft Office suite and, subsequently, with just one collaboration tool for their whole organization. As we found in our recent research, even with the meteoric rise of popular platforms like Teams, end-users prefer to have a choice and are bringing in their own tools.
Additionally, while moving everyone to Teams may be a solid marketing strategy for Microsoft, not all companies use the Office 365 suite, leaving it difficult for enterprises standardized on Microsoft to connect with other users on disparate platforms, especially among popular platforms like Slack and Webex.
No Need to Pick Favorites
To aid in this transition, enterprises should not only devise an action plan for migration but also explore options that keep their end-users connected both internally and externally, such as with partners, vendors, and suppliers. Federation is a secure way to connect a variety of Unified Communications tools and even TC platforms like Webex Teams with MS Teams. As the collaboration race continues to heat up, there's no need to exist in silos or pick favorites.
Published 10/7/19