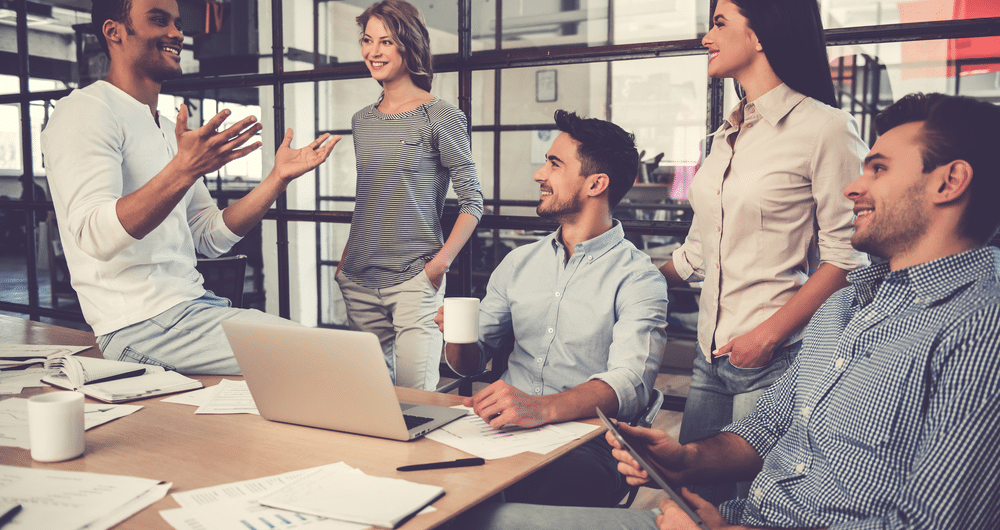 How Slack is Making It Easier For Teams to Collaborate Across Companies and Projects
Slack is currently one of the most popular online collaborative communication tools for businesses. Slack is an acronym that stands for Searchable Log of All Conversation and Knowledge. Since its launch in 2013, it has grown to have millions of active users across the globe. Slack's popularity may be attributed to its many innovative features that enhance team communications. It offers a platform for group chat channels and seamless integrations with third party services. Slack prioritizes creative collaborations and transparency for better communication amongst members of teams. Slack is versatile in nature and could be the best for collaborations across companies and projects, here's how;
Easier communication
Slack can actually reduce your dependence on email, text and instant messaging for your team. Organizations with large remote teams, working on multiple projects will find those tools limiting. Emails can become clustered with unwanted emails and this slows down productive processes. Slack shared channels between companies have proven effective. Being an invite-only communication tool, teams can confine their communications to specific groups and channels. You can mute those less urgent channels and focus on the others. Using slack this way saves times and makes you more productive.
Organized conversations
Slack has a design in which conversations are highly organized, easy to track and follow. This is probably an outstanding feature of Slack amongst other collaborative tools. Conversations are arranged based on channels and these channels are presented in threads. It's easy to archive conversations and organize them into topics for future reference. If you belong to multiple channels, you won't get lost in a maze of messages. Users can continue with the default public chatting or opt to chat privately. This way, conversations in slack shared channels between companies will not get mixed up either.
Advanced search functions
It is sometimes time-consuming to search for and find the information to seek on many platforms. Slack actually saves you the time you may spend searching through other platforms. You can search for channels, users or files using its search modifiers. For instance, you can search for "in:#channel", "from: user" to narrow down your search queries. Taking advantage of these search tools to keep conversations organized. It reduces the need for repeating or resending information which can get annoying sometimes. This is particularly helpful for team members who struggle to keep up.
Calls
Conversations on Slack are not restricted to type messages. Teams can have virtual face-to-face conversations via voice or video calls on any channel. This is particularly important to Slack shared channels between companies. Some conversations are best held verbally especially when it's between people who are not very familiar with each other. These calls afford the opportunity to make contact using both facial and vocal expressions. They may be one-on-one or group calls as the case may be. You do not have to open another app or share invite links to make calls on Slack.
Easy Sharing of Files
File sharing is one of the basics of collaboration. Slack enables you to share all types of internal and external files. Images, spreadsheets, documents of different formats can be dragged and dropped right into Slack. You can share your files with just anyone on any Slack channel. Comments or stars are often added to such files for future reference. It makes the search function very easy. This function is available in slack shared channels between companies. Once a file is shared, every user can access it especially when there are no privacy restrictions. The advanced filters, search and sorting solutions make it easier to access files whenever you need them.
Security
With more than ten million users sharing sensitive files on Slack, security must be a concern. Companies still have to be diligent in controlling the creation of accounts. Administrators can limit control and access to the channels they manage. They can also see who is sharing what and revoke access or block specific users if need people. It supports data loss and leaks to outsiders. Slack also partners with third-party e-discovery tools that allow customers to search the data. However, these security tools are only effective when companies use them. You can integrate with other security tools for additional protection.
Compatibility
Slack is compatible with a wide range of devices and operating systems. The app is available on iOS, android, chrome, web, mac and windows. Thus Slack can be seamlessly connected with many tools and devices. This means team members can have uninterrupted connections regardless of the device being used. This is very crucial especially for collaborations with very diverse set people.
Integration
Integration with third-party services is one of Slack's most powerful features. Slack integrates with a number of popular services making it easy to manage your entire workflow through one platform. This means you don't have to switch between tabs or apps to perform functions. Some of Slack's major integrations include; Dropbox, Google Drive, Heroku, Zapier, Github and Zendesk. When you are running Slack shared channels between companies, these integrations would be helpful. The best part is that Slack continues to add new integration features all the time. You should be cautious with social media integrations. It may make your notifications bulky and could slow down work.
The best Integrations For Slack Shared Channels Between Companies
Simple poll to create polls, gather responses and share the results
Eventbot to schedule events, set reminders, invite and collect RSVPs
Kyber for project and task management
MailChimp for email marketing and newsletters
Vimeo for teams to collaborate on videos
Trello an organizational and scheduling tool which offers integrations with other services
Wunderlist for organization and scheduling
Skype and Google+Hangouts for variety in video and voice call tools
Zendesk for customer service actions
Zapier-an IfTTT (If This Then That) for creating chains of actions
Companies save time and ensure secure collaborations across projects and companies with Slack. Slack is user-friendly and you don't need to train your team before they can use Slack. The biggest issue is that the free version of Slack is very limited. Your search is limited to 10,000 messages and only 10-third party apps can be integrated with the free version. The best of slack is in the paid version and there are different packages available. Slack on its own may not be a universal tool for team collaborations. Since Slack allows integrations, you can fill the gaps with other tools for the best experience.
Published 09/13/19