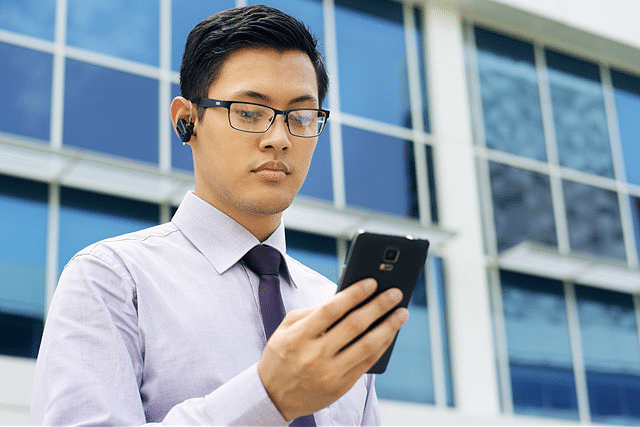 Remote Work, Unified Communications and Team Collaboration: From Privilege to Necessity
Covid-19 places a far greater challenge on the corporate world than it has ever experienced. Businesses have been forced to respond to the impacts and uncertainties of the Covid-19. Intense sanitation and isolations measures have become the norm. Some implemented safety measures include;
Most countries have placed an embargo on foreigners' visitations and large gatherings. Consequently, only a few travels for business purposes are permitted.
Important business meetings and conferences. must be regulated, cancelled or postponed.
Deep cleaning measures have been implemented in many firms. Hand sanitizers, cleaning agents and other disinfectants have become must-haves in offices.
Employees must adjust to fewer visitations, hugs and handshakes.
Online marketing of products and sales have become more popular. Brands use their mobile apps, websites and social media to reach their customers.
Job interviews and recruitment are now held virtually.
With the measures above, employees still stand the risk of infection. Supply chains in different cities, countries and continents have been disrupted. While lots of businesses have been shut down temporarily, resilient ones have sought alternatives.
Increased Dependence on Remote Working
The Centre for disease control and prevention has suggested remote working. The rise of anxiety amongst employees has prompted employers to resort to remote working. Firms with cases of infected employees like Facebook implemented temporary work-from-home policy.
Instead of in-person meetings, important appointments are now held virtually. Telecommuting and video conferencing have become the order of the day. These alternatives help to connect remote employees and customers with businesses. They evade the need for long commutes to workplaces and separation from family. It aids the isolation of employees and reduces risks at the workplace and en route. 
According to Facebook's Christine Trodella, collaboration tools help teams navigate these unpredictable situations. Companies who were formerly reluctant have begun to turn to UC and collaboration platforms. At a time like this, remote working and collaboration are enormous privileges.
The Covid-19 led Remote Working Experiment
Reports show that for the first time, millions of Chinese are working from home. Whoever thought there would come a time like now. Just after all the time when telecommuting ran in and out of favour with businesses. Not many saw the possibility that it could be the only thing keeping business alive. This experiment, despite the circumstances, is a much-needed breakthrough for the collaboration world.
This unexpected experimental period is an opportunity to analyse remote working. The majority are amazed by how easy it is to work from home. They are grateful for the flexibility, ease, efficiency and productivity it offers. Few complain that they are distracted and find it difficult to focus at home. Some intrusive bosses still do not trust their staff to work from home.
This era has led to spikes in internet traffic especially in countries like Italy on temporary shutdown. Internet providers now have to lift bandwidth caps to help remote workers and other users. Collaboration giants are offering their tools for free to enable people to scale through the crisis. Large firms who previously took the remote working and UC privilege seriously are in the favoured side right now.
Companies will soon be left with no choice but to adopt this culture of remote working. Right now, many employees have begun to question why they went to offices in the first place. Most workers will not want to return to their offices once the phase is over. Many companies will see how easier it is to operate virtually using collaboration tools.  It is expected that the system will be completely reformed into the cloud-based unified communications.  
With the market leaders' amazing offers, it is wise to invest now. Cisco Webex virtual meetings now allow up to 100 participants on its free version. Google hangouts more live streaming participants and amazing features to enhance collaborations. Zoom has removed its 40 minutes video conferencing limit. These offers may seem business-driven but they are promoted by the circumstances.
Apparently, UC, remote working, team collaborations have been underrated all along. Without collaboration tools, it is unthinkable what businesses all over the world would have done. It's expected that covid19 will fade out eventually just like Ebola and SARS. Does this mean the need for remote working through UC and collaborative platforms will fade too?
We will definitely scale through the covid-19 era. Now everyone can see how important UC and collaboration platforms are. Businesses have leveraged on the remote working and collaboration privilege. As such, it is now mandatory for companies to overhaul their business processes. It is now a necessity to install collaboration infrastructure and make provisions for remote working.
Final Thoughts
Collaboration trends of today are going to continue even after this crisis. This is not the climax; the future of business is digital and cloud-based. If you haven't adopted a remote working and collaboration strategy, now is the time. It is an investment that will not only pay-off in the coming months but years to come.