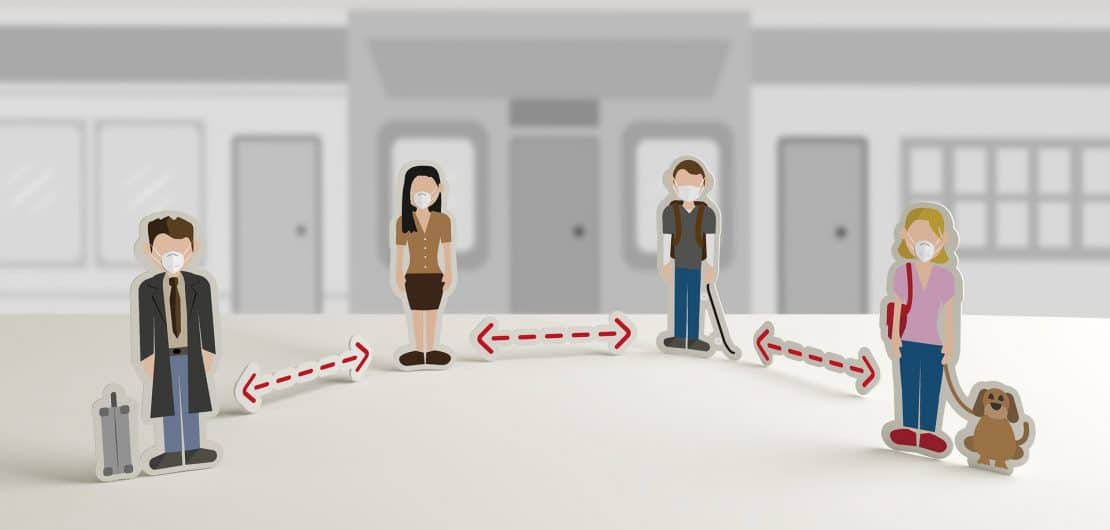 Post Covid-19: Planning your Way Back to the Office
The coronavirus pandemic has given a new meaning to the way people work and interact. With many businesses forced to implement work-from-home policy during the crises, a new normal will arise when the curve is finally flattened. According to a survey carried out by PWC, most employers believed that normal business will not start until three months after the pandemic. Companies will soon open their doors fully for business to take place but it will not be business as usual. Many employees who have worked remotely for some time might have found that telecommuting boosts their productivity and request for permanent work-from-home. Similarly, businesses will need to implement safety guidelines to ensure the health and safety of their workers as well as that of their customers.
Overall, there may be significant changes in corporate culture, employees' morale, and the use of technology in the corporate world. However, how do you prepare for the new normal? What are the steps you need to take to keep your business afloat post-COVID-19 while protecting the lives and health of your employees? How ready are you to re-open for business?
Enforce Public Health and Safety Guidelines
Your employees are the backbone of your business, therefore, their health and safety should be at the forefront of your plan before conducting your business. Depending on your place of business, the authorities have set down tips and guidelines for companies to follow before resumption post-COVID-19. In the United States, employers must consider the following before reopening:
Although it is a given that you will clean your office environment after resuming from the lockdown, special care must be taken while cleaning. Hire professionals that are thorough to disinfect every nook and cranny of the office while cleaning. Before the resumption of your workers, the first thing to plan for is the neatness of the office to prevent germs that will spread the virus. You do not want your workers to get sick due to unhygienic working environment.
Mandatory temperature checks should be provided at the entrance of your business area for everyone including customers and employees. Checking for fever is one of the guidelines laid down by the Equal Employment Opportunity Commission for workplaces to follow. It is important to remember that while checking temperature alone might not be effective in detecting if someone has the coronavirus especially because some people are asymptomatic, failure to do that might put your business in trouble with the authorities.
Hand washing and face mask
Provision of a hand wash basin with soap and water at the entrance and in the bathroom not only promotes good hygiene practice among your employees, but it is also a way of preventing the spread of coronavirus. Companies with customers are especially required to encourage their clients to use face masks and other Personal Protective Equipment for at least a month after reopening.
Social and Physical Distancing
Going back to business means an increase in the risk of person-to-person contact of the virus. Therefore, doing your part to minimize the spread of the pandemic means rearranging the way your employees relate by:
Keeping cubicles 6-feet apart
Reconfigure employees' work station in a way that it will be at least six feet apart. If your employees work facing one another before the pandemic, reduce contact by changing the layout of the office. Companies with small work areas can covert meeting rooms into work stations. With workers spread out while working, germs are less likely spread. Avoid face-to-face office configuration. If your employees must sit facing each other, the installation of plexiglass in-between desks will ensure physical distancing.
Implement a rotational work arrangement
Departmental heads can come up with work shifts for their team members as part of the planning for reopening post-COVID-19. Large organizations with many employees converging on the same building might find rotational working arrangements inevitable with some workers working on some days and others with days off. A staggered office system where fewer workers are present daily is an important safety measure to prevent the spread of the virus. Having a shift system in place that covers every department in the organization gets the work done and guarantees physical distancing.
Reduce the number of people during in-person meetings
Most organizations make use of Unified communication platforms to work during the lockdown. This does not have to stop as businesses reopen. Avoid overstuffing conference rooms during meetings. If there is a need to gather a large number of people, consider using video conferencing. Common areas should be cleared of people at all times but if you must use the common rooms, it should be thoroughly wiped down.
Invest in Unified Communication and Technical Support
There has been a surge in the use of video conferencing tools during the Coronavirus period. For instance, Microsoft Teams reported a 200% increase in the number of meeting minutes per day in March, making a total of 2.7 billion total meeting minutes while Slack has continued to record an unprecedented rise in its number of users. Similarly, major competitions like Zoom and Cisco Webex have seen a boom like never before with the Zoom app gaining popularity among both business owners and individuals while Cisco Webex's use by large corporations has soared significantly. Hence, investing in both technological hardware and infrastructure is an excellent way to plan for your return to office after the pandemic. Investing in tech can also include:
Using multiple collaboration platforms
Slack and Microsoft Teams can both be used for group chat by employees in the same organization, so why settle for one? Businesses are gradually removing the rigidity to force every member of the organization to use one tool for communication and collaboration when they can switch from one platform to the other. The downside of this is that the exchange of data across platforms can subject your organization to data loss. This is why the IT team must be well equipped to support the adoption of multiple apps that perform the same function.
Providing hardware infrastructure
The internet is a significant part of any business today. For your employees to communicate and collaborate as well as also interact with customers and reduce face-to-face interaction, you need fast, secure, and reliable internet service. Mobile devices like laptops and cell phones will increase the response time of your staff. More so, a cloud virtual private network is the solution for telecommuters to have remote access to the company's resources.
The IT team of any organization plays a central role in the new normal while planning to go back to the workplace post COVID-19. They handle the technical aspect of the business. Since the use of technology is crucial for the survival of any business today, bringing a highly versatile IT team together is essential. IT work should not be limited to internal support alone; they should be equipped to assist customers when the need arises.
Consider Remote Working
Statistics have shown that flexibility of work arrangement serves as a morale-booster for 90 percent of employees. Putting a flexible working arrangement in place for your staff will go a long way to maintain the level of productivity achieved during the lockdown. With many employers (Twitter Inclusive) considering telecommuting even after lockdown has been lifted, a great way to plan for back-to-office is to offer employees the choice between working from home and in-office work. To ease the effect of working in isolation on employees, team managers need to be proactive. How can you ensure an inclusive work-from-home policy among employees?
Over-communicate with dispersed workers
While it may be in the best interest of your organization to continue remote working, it is even more important to have an inclusive workforce. Communication is core to bringing everybody together. In this case, UCOMS is indispensable. You can choose to send an email, chat with your workers, or use other collaborative tools available on UC-aaS. However, video conferencing can go a long way to replace in-person meetings. Communicate clearly and effectively by using visual aids and diagrams to prevent your message from getting lost in transmission.
Happy hours, hanging out with colleagues after work, and meeting at the coffee machine create a sense of belonging in an organization. With remote work, the distance will breed a sense of isolation that can only be bridged through the recreation of informal office culture. Most employees are likely to work more hours while working from home than in an office and this can take a toll on their mental and physical well-being. Therefore, organizing a team get together, a book club, or even lunch breaks online will not only boost morale but also preserve their mental health.
Change the yardstick for measuring productivity
Reduce focus on the number of hours employees spend on their computer and instead use other measures to determine how effective they have performed. Remote work makes it difficult to know when an employee clock in and out daily as they only need to dial in from home. Therefore, adopting key performance indicators using deadlines and progress trackers are ways to measure your employee's productivity. While planning to reopen your office for business, consider other ways to determine your team members' performance.
Carry Everybody Along
In your preparation to open your doors for business, the management team, the employees, and the board of directors must be involved in the planning process. Resuming to work might seem like the job of the management alone considering that the bulk of the responsibilities fall on them, however, there is a need for cooperation from other members of the organization to smoothen the transition into the new normal.
Support from the board members
Although many unified communications platform seems to have gained a lot during the lockdown, some other sectors of the economy like, tourism suffered a considerable setback due to the pandemic. With their stock prices down, the board members may naturally feel overwhelmed. However, the management teams need all the supports they can get. Swiftly approve proposals that will keep employees and customers safe. The board should not be a roadblock to the director but instead, work through the process of planning to go back to the office.
Staying at home for so long might have taken a toll on some employees and showing empathy to them might be left in the hands of the team managers. There might also be a need to retrain some employees on the working process. Employees who were quarantined might show symptoms of paranoia and other mental health issues which will require a need for a counselor. Team managers will be in charge of employees' sensitization on good hygiene and how to stay "Covidsafe". Also, team managers need to be aware of their of each team member's work need and act as an intermediary between their members and the director. Employees who choose to work from home must be given basic IT training for the security of the company's data.
If you prefer working from home to in-office work, clearly communicate your request to your immediate superior. Collaborate with other members of your team to achieve a seamless transition to full business operation. Understand your company's policy regarding safety protocol in place for employees. If your mind is not at ease, discuss with your superior and recommend ways that will be beneficial to you and everybody else in your organization.
Final Words
While some workers are looking forward to going back to the office with full normalcy returned, others are simply comfortable with their little home office. Business owners and managers are torn between continuing a full work-from-home policy and open their doors wide for business to start. Whatever the case may be, there is a need for thorough planning before diving back into the day-to-day business activity. With the health and safety of workers at stake and the looming second wave attack of the pandemic, preparing to go back to the office must be minutely detailed.