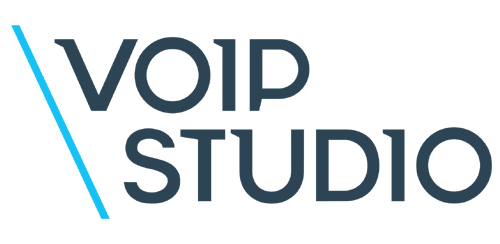 Over 100,000 End Users and Growing, What VoIPstudio is Getting Right
As at the last count, VoIPStudio has over 100,000 End-user and counting. Having awarded by the Internet Telephony Service Provider's Association(ITSPA) in 2019 as the best VoIP service provider. The company is powered by Zapier integration and automation and Zoho CRM technology and other world-class analysts. 
VolPstudio software is compatible with Windows, MacOSX, Linux and other common devices like Android and iPhones. VoIPstudio has some basic features which have made them distinct and more reliable than other landlines. They include:
Cost-effective
Easy to use
Packet Switching
Effective Customer Service
Clear Pricing Systems
Security
The Cost-Effective Nature of VoIPStudio
VoIPstudio is not just IP centered system but it offers more fund saving services. There is no extra cost of usage other than the normal internet charges. The calls are more affordable than the normal phone calls because they do not come normal phone networks and allows for longer talk time.
For home users, VoIPstudio offers as low as 50 to 75% from the normal call charge and even more savings for companies that have to make more volumes of calls. However, Internet calls to other VoIP users are totally free. Call contracts are flexible on as pay as you go system. This means you are not bound to it and can bridge your contract with VoIPstudio when your payment ends.
VoIPstudio has a simple and flexible platform that enables users to edit and enable functions whether you are using a computer or mobile device. The administrative dashboard enables you to add and delete users and numbers and other functions. VoIPstudio has put together some amazing packets for its customers for effective communication. Features like voicemail conversion, voicemail to emails and some other features like conditional call forwarding, click to call, call waiting, call pick up and some other amazing experience to spice up your telephone conversation. Flexible and versatile. 
They also offer the feature for you to add up to your business when you need them. This is subject to you. You can also disable or enable these features or confine them to a group of persons. VoIP also has a custom option that enables you to draft your number in a way that suits you or your company using our easy web-based control system.
There's More To VoIPStudio
Another reason for VoIPstudio's amazing success is due to their attentiveness to customers. VoIPstudio has a tremendous customer service platform that provides a means of customers to air their views. In order to put this in place, the company has provided a world-class support system in various local languages. Ranging from German to Portuguese, Spanish, French and the list is still counting. This is done to enable customers to communicate in a language that is more effective and comfortable for them. In other words, the companies styles and sequence can be easily understood by the millions of non-English speakers.
From the price angle, VoIP offers a transparent pricing policy. No hidden charge is included. Unlike other landlines, with VolP you have more ways of securing your calls with tools like:
Encryption: Encryption is an effective security process for your home or business. Encrypted VolP prevents hackers from eavesdrop, makes your data(if stolen) incomprehensible and prevents personal details like name and location.
VPN:  VPN is important for protecting companies' data. VolP encrypted calls over VPN help strengthen your security system.
Network Monitoring: This is one of VoIP's unique tools that allows you to block or restrict calls for some users. You can also restrict the number of call days. You can also set a password for others who may want to use these restrictions.
Authentication: This two-way authentication enhances security standards. It is a two-way verification of a user's identity. First by password entry and secondly, by a generic code or company text. In both cases, it will be difficult for hackers to access.
Use VLAN: Segregating a network into multiple networks gives more security backup. Restricting all VoIP traffic calls to a different network gives room to examine the network for any bridge of network. It also enhances system troubleshooting for any phone dysfunctionality.
Published 01/6/20