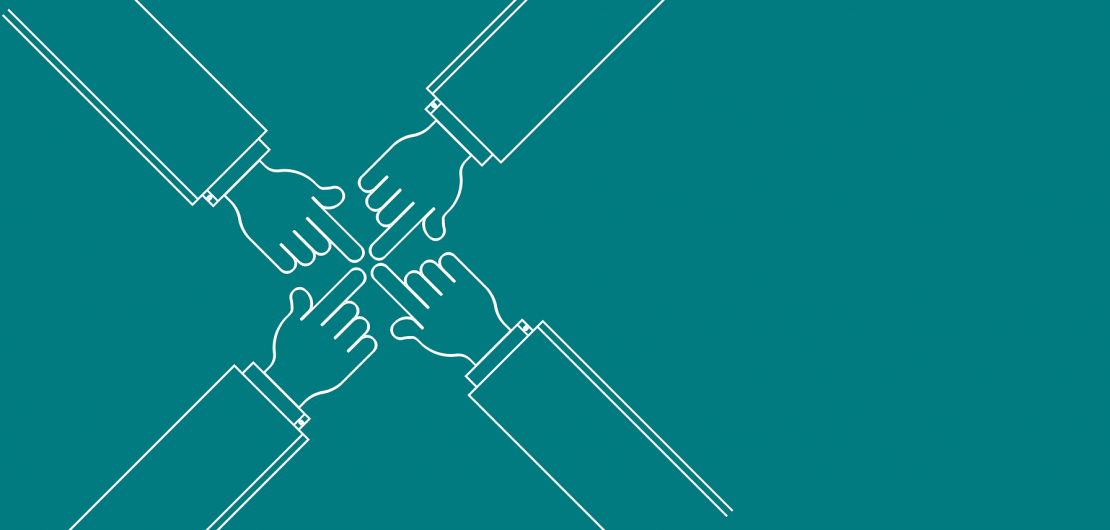 New to External Federation, Likely Problems and Solutions
No need to sugar coat it, team collaboration can be messy if not properly managed.
Don't sweat it too much; external federation can indeed be the solution to all of your team communication and collaboration worries.
Remember the number of times you've had to leave Microsoft Teams, Slack, or Cisco Webex. Aside from slowing you down, there's a huge impact it has on productivity.
This would not have been a problem with the right use of external federation tools.
Despite how beautiful external federation looks like, it's not without its problems. These problems can further complicate things for you, that's why we'll not just talk about the issues but also go in search of solutions.
We are not sure of the number of problems that you might encounter with external federation, that's why we'll keep this open. With the hope to update the blog post with the solutions as soon as the problem arises.
Let's get to it;
1. The Lack of a Single and Universally Acceptable Approach to Workplace Communications
Accepts this as the reason for every problem you are likely to face with workplace communications.
Forget the slogan of integration, collaboration, and collaboration being touted by the workplace communication vendor, they are yet to have a joint approach to workplace communication.
Let's look at what the mission statement of Microsoft Teams, Cisco Slack and Webex states;
"Microsoft Team's vision for intelligent communications is bringing together conversations, meetings, files, Office apps, and third-party integrations."
"Cisco Slack aims to be the collaboration hub that brings the right people, information, and tools together to get work done. From Fortune 100 companies to corner markets, millions of people around the world use Slack to connect their teams, unify their systems, and drive their business forward."
For Webex, it exists for customers who want to take their collaboration experiences – and in turn, their businesses. This is done by offering simple, secure, and scalable solutions that are critical to our customers' needs.
These are the mission statements of the top three workplace communication vendors.
Despite how similar these appear, a closer look reveals that their approach to workplace communication differs.
Rather than aim for unison based on their interest in integration and collaboration, they are interested in their uniqueness.
Solution
There is none in sight. Even though they provide collaboration tools, they are competitors, and expecting them to be collaborators is just idealism.
2. The Increasing Numbers of Team Collaboration and Communication Tools
Take your mind off Microsoft Teams, Slack, and Webex for a while; the team collaboration environment is broader than just these three.
No one has been able to take a count of the team collaboration and communication tools available. However, for a market expected to grow to $18.3 billion by 2026, according to Fortune Business Insights, it's not a small market.
The reason for the growing number of available tools is due to the increase in the demand of customers for solutions to their enterprise communication issues. Every day, teams are looking for a better way to connect digitally, a scenario that has further widen the collaboration and communication industry.
Despite the increasing number, not every of these collaboration and communication tools leaves out room for external federation. Just like the first problem, these vendors have not arrived at a single definition of what workplace communication and collaboration stands for.
The problem is now apparent; there are a lot of tools that leaves out no room for integration and federation.
Solution
We will have to refer to Problem 1 until there is a single approach to workplace communication and collaboration; the end-users will still face this problem.
3. Managing the Collaboration and Communication Chaos
What the increasing number of collaboration tools have created is chaos. This is the centre point of every other problem that you are likely to face.
While the first problem is more of a vision problem and the second is a choice problem, this third problem is a combination of both vision and choice. The issue with the collaboration chaos does not only affect the productivity of the existing employee but at the point of onboarding new talents and customers, the problem surfaces.
For instance, there is a likelihood that a new talent has an understanding of a different platform to the one being used in his new firm. This creates a slower learning curve for the new employee, slowing down the onboarding process.
According to Salesforce, workplace failures can be traced to a lack of collaboration or ineffective collaboration. This position is held by 86% of employees and executives. This is what the collaboration and communication chaos leads, either lack of collaboration or ineffective collaboration. Both of which can affect productivity and, eventually, business failure.
The point is that using multiple collaboration tools at the same time is overwhelming. This will eventually wear out the user.
Solution
The only feasible solution to the collaboration and communication chaos is implementing unified communication.
That's where tools such as NextPlane's ConverseCloud comes into the picture. ConverseCloud brings teams together regardless of the collaboration tools being used by the different teams.
4. The Difficulties of External Federation
Looking at unified communication tools such as ConverseCloud, it appears quite straightforward. Just serving as the bridge between different collaboration platforms.
Think of it this way: how easy does it look to bring together different platforms that did not leave room for connection? Or preferably two teams that do not want to be connected and expressing their uniqueness.
The absence of native interoperability makes external federation and unified communication difficult than it should have been. Being able to enable inter-company and intra-company collaboration as ConverseCloud is doing it is not just an easy task.
Imagine bringing together three untamed animals into the same cage for transportation; there's a lot that is bound to happen through the travels.
It involves a lot of protocol, API, and content translations, especially between XMPP and API based platforms.
Here at NextPlane, we are continuously serving as the bridge between collaboration platforms regardless of the protocol being implemented.
Solution
The solution is not far fetched. As difficult and tricky external federation might appear, our vision at NextPlane is to serve as the bridge for inter and intra company collaboration.
5. The Justifiable Complaints of Customers About Team Collaboration Tools
There is a scenario that plays out every time with customers; they are at a loss as to how to collaborate externally as they have been doing internally.
What customers fail to understand is this; not every collaboration tool is built to be interoperable. Often than not, they are made not to be interoperable. They are not wrong, and their complaints are justifiable; what's the essence of collaboration if it cannot be done in real-time?
There is no other faster way for collaboration to fail than when the two teams are unable to communicate and collaborate effectively.
There's no collaboration in the first place without the right collaboration tools. No one sits around a conference table anymore, waiting for the other team to walk into the room when all can be done using the right tools.
What now happens when the two teams utilize different collaboration platforms that cannot connect and communicate seamlessly? The collaboration is headed for the rocks even before it starts.
Solution
To ensure both inter and intra company collaboration succeeds, it's best to employ the solution to Problem 4. By implementing the right Unified Communications and Collaboration tool to bridge the gap.
Final Thoughts
It's a different issue to have problems when there's a solution in sight; it changes the outlook. Even though we've identified problems you are likely to encounter with external federation, we've also identified the potential solutions.
We don't believe we've exhausted external federation problems. Not to worry, we'll update this blog post when a new problem surfaces, and it will happen. But we'll be here with the solutions.