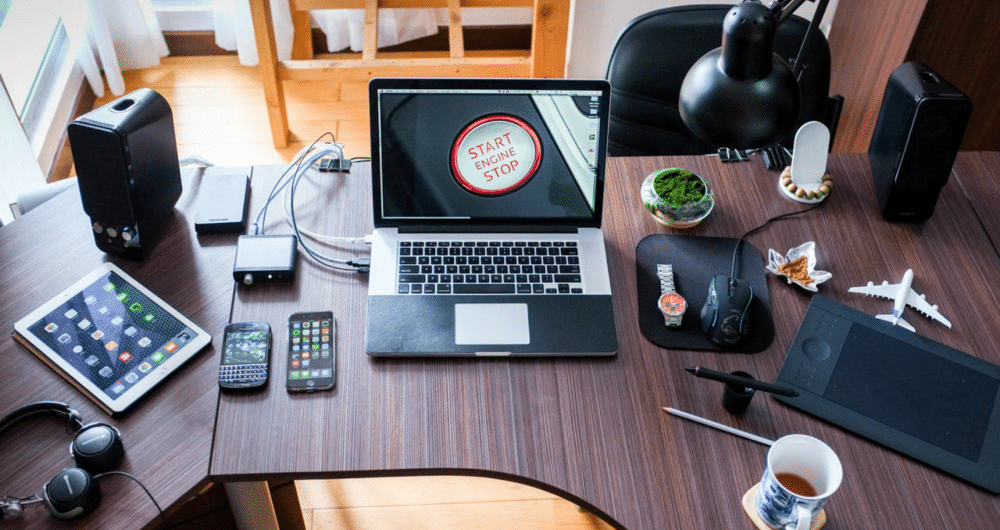 NEW REPORT: The Growing Rift Between I.T. and Employees
"Bring your own" culture has had a dramatic impact on the way companies operate both within their own walls and with clients and partners. Years ago, when the iPhone became an option for workers to consolidate their personal and professional lives, IT departments scrambled to make adjustments to security and protocol as their companies' sensitive files began sharing a device with Angry Birds and the Twitter app.
As the tech world lives in a constant state of evolution, we at NextPlane wanted to get a better understanding of how professionals' loyalty to specific tech brands is continuing to affect the workplace. Because even though "BYO" policies have mitigated some of the risk of outside tech usage, professionals continue to develop preferences and become accustomed to different tools, and the threat of technology coming into the workplace that isn't sanctioned by IT is always looming. So we asked professionals directly about these preferences and how often they're flying in the face of IT to use the tools that best power their work.
Employees know what they like
We asked over 750 professionals across industries about their use of technology at work. The results show a real disconnect between employees and IT departments when it comes to the free use of technology in the office.
Anyone who has met a hardcore Apple devotee shouldn't be surprised that 63 percent of respondents expressed some degree of loyalty to the technology products they use for their job and over one-third said they only use products from brands they are familiar with.
But while business professionals are familiar with which products they need in order to do their jobs the most effectively, IT departments have plenty of reasons to want to control the software that gets downloaded onto company computers and servers. With the cost of data breaches and other security compromises reaching into the billions of dollars for some companies, IT heads have every right to demand oversight of the programs handling sensitive company data.
Employees pushing their luck with IT
In their ideal world, IT would have the first and final say in what technology products were used in the office. In reality, nearly half (46 percent) of respondents said they have introduced new technology into their workplace, and 73 percent said they've been successful in implementing those tools. While some are getting away with implementing their favorite tools, 28 percent of respondents said they experienced some pushback from IT because of interoperability or security issues with the technology.
Where employees and IT draw the line
Whether it's a task management tool like Asana or a collaboration platform like Slack, the market for specialized tools is expanding every year to serve the niche needs of professionals across industries. And while companies like Slack fully acknowledge they rely on individuals and teams to evangelize their products, it's not always the users who have the final say in what goes. Twenty-eight percent of our respondents said they have experienced some pushback from IT when trying to use new products on the basis of security or interoperability. And only 10 percent said they had complete control over the products they could bring into the workplace.

But employees are beginning to demand they get their way at the same time, especially when they are backed by their team: 40 percent of employees say they would be resistant to the IT department mandating against their preferred product. But with more than half (54%) of respondents saying IT has the final say on all of the programs and technological devices used, there is a rift between what employees say and what IT will actually allow.
When it comes to employees' most used programs, such as collaboration tools, IT departments need to develop a comprehensive strategy to strike a balance between granting employees complete freedom and denying them the tools they need to stay competitive.
Download the full report here to read more about the challenges facing users and IT departments as well as some possible solutions. Follow NextPlane on Twitter and LinkedIn for more.