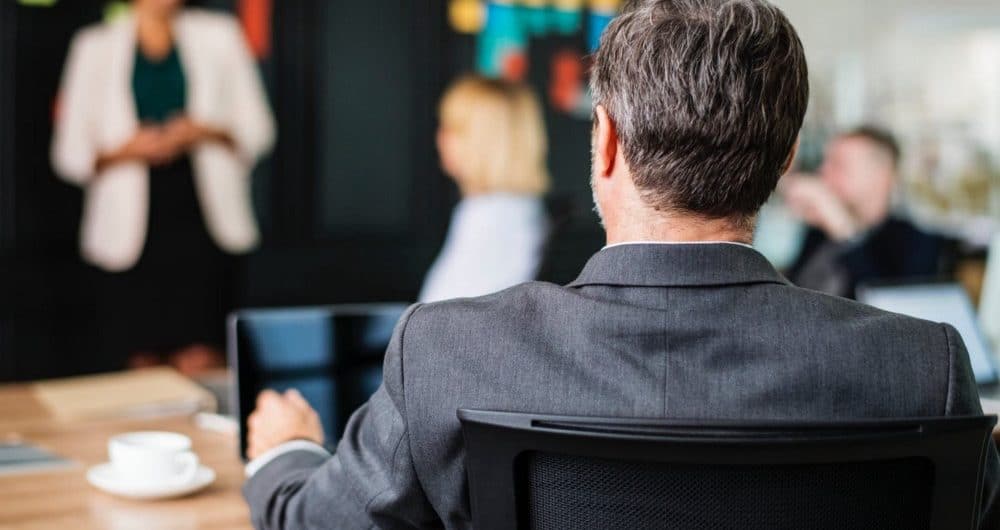 NEW REPORT: In the fight to control the digital workplace, I.T. holds its ground
At Nextplane, our business depends on our ability to offer timely and effective solutions for both IT managers at Global 5000 companies and the many end users who fuel those companies. To better understand these two distinct but interdependent groups, we began a survey program to get to know them better.
In late 2018, we released a report that demonstrated the deepening tension that is developing between employees and their IT departments (A Growing Rift Between IT And Teams). In that initial research, our goal was to better understand how new technology products were being introduced into the workplace by employees without IT's consent (or at times, knowledge). We ultimately found that "Bring Your Own" culture had permeated into many workplaces, with nearly half (46 percent) of respondents reporting they have introduced new technology into their workplace, and 73 percent said they've been successful in implementing those tools into their daily workflows.
Hungry for choice
With the growing menu of enterprise software offerings such as project management apps, messaging apps and team collaboration tools like Slack and Microsoft Teams hitting the market every day, we could see why employees' were eager to see how these tools could help them collaborate and do their jobs better — even if this meant circumventing IT in the process.
But where end-users have the luxury of only worrying about their own team's tasks and responsibilities, it's the IT department who has the burden of protecting the company's sensitive data and cost overhead while also making sure that end users have the tools they need to do their jobs. To get a better sense of their unique perspective in this situation, we surveyed 750 IT professionals in a range of positions and industries.The findings of the survey can be found in our new report, "The Fight to Collaborate (Part 2): IT Stands Its Ground."
Where IT Stands
At the root of the problem is IT's belief that the tools they are offering their employees are in fact adequate and provide them with the opportunities to collaborate successfully within their teams — 84 percent of IT professionals responded as such.
IT's leadership in these circumstances can often be blunt — a majority (82 percent) of end-users are pushing back on IT or management when the company tries to dictate which collaboration tools they can introduce into the workspace. On the flip side, nearly two-thirds (63 percent) of IT professionals say they prevail and have the final say when employees try to get their way.
The Adult in the Room
Why does IT feel the need to dictate which tools employees can bring into the office and download onto company computers? They have three very good reasons:
Security – 79 percent reported that when employees introduce or use new technologies without IT's approval, the security of the company's data and information is put in jeopardy. IBM estimates the average global cost of a data breach is $3.86 million.
Interoperability – 65 percent reported concerns that unsanctioned tools would have interoperability issues, leaving company data siloed and even more difficult to act on.
Productivity – 71 percent reported concerns productivity and efficiency could be compromised by the introduction of unsanctioned technologies.
Keeping the Peace
Of course, IT departments can't just rule their offices with an iron fist, even if they have valid reasons to do so. As companies face pressure to limit attrition amid growing competition for valuable talent, more than two-thirds (69 percent) of respondents said that if a highly valued employee (a developer or engineer for instance) threatened to quit over which tools they can or cannot use, the company would capitulate rather than risk losing the employee.
Deep Problems and Long-Term Solutions
When it comes to employees' most used programs, such as collaboration tools, IT departments need to develop a comprehensive strategy to strike a balance between granting employees complete freedom and denying them the tools they need to stay competitive.
Through NextPlane's federation services with ConverseCloud, IT departments can alleviate many of their concerns with employees operating on separate collaboration platforms. Learn more about how ConverseCloud can set your company up for success at Nextplane.net.
Download the full report here to read more about the challenges facing users and IT departments as well as some possible solutions. Follow NextPlane on Twitter and LinkedIn for more.