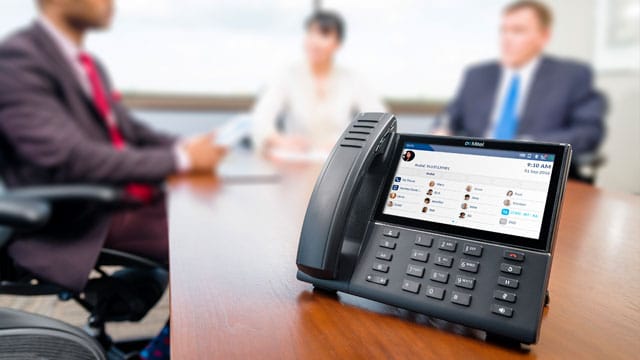 Mitel Strengthens Relationship With AWS for Next-Gen Collaboration
Mitel has taken a step further to build its corporate relationship a bigger corporate relationship with bigger corporate giants in the industry. Of recent, they made their partnership arrangement with Amazon known as regards to their chime software development kit. This giant step has made them the first Amazon customers to show interest in Chime software development kit. This agreement will deepen the relationship between the two companies and also benefit them as well. From the angle of Mitel, they will be meant to use Amazon's SDK which is a major strand on the side of the company.
The Amazon Chime Application Programming Interface (API) is developed by Amazon corporation to assist developers in achieving key tasks i.e. managing and creating an Amazon Chime account, voice connectors, account users, e.t.c. To make sure the AWS SDK, you will have to leverage the AWS command-line interface (AWS CLI).
What the Agreement Means
When this finally pulls off, the AWS SDK will be extended to the use of audio calling, screen sharing, and also video calling capabilities. During the announcement, the CEO and president of Mitel Mary McDowell made it clearer that the benefit of this agreement to the company when she stated that effective agreement such as this is more important than the ever-increasing global and dissipated nature of the modern working relationship. In her words "together with AWS, Mitel is combining all elements businesses and need for a seamless collaboration experience. In working with an industry leader like AWS, they can bring their resources and scale to bear in advancing our vision for helping businesses work smarter.
The Effect of AWS
Of recent, there has been an increase in customer investments especially in the communication applications they use. For most retailers, there has been a change in the way they communicate; they have added some two-way video interface into the customer service apps they use. For example, in the health sector, this new communication trend is changing the healthcare sector by initiating new ways doctors communicate with their patients; giving medical advice, including prescription in real-time thus, distance is no longer a barrier.
Challenges of this Technology
Great reward comes with great responsibility, as rewarding as this agreement and technology is, it still comes with tougher challenges. The major challenge is the time factor involved in delivering such services which therefore makes it time-consuming. The secondary challenge is the financial aspect of maintaining this technology; keeping these machines up and running is a huge cost on its own.
Mitel's VP Richard Tworek acknowledged this factor when he said that the company has come to realize that working with AWS SDKs require bypassing intricate building arrangements when you are looking to expand the functionalities of the CloudLink. In his words "we immediately saw how AWS building blocks like the Amazon Chime SDK simplify architectures and can help us innovation more quickly for our customers".
Benefits of Amazon Chime Application Programming to Customers
There are so many sections to the Amazon chime aside from just offering users a video-based communication, some of them includes: social media marketing, drip email marketing, retargeting, e.t.c. With this program, users can run advert campaigns across every search engine and social networks of their choice, all they need is to make a section of the marketing package they want and the chime software takes it from there. The chime also plays a major role in retargeting marketing strategy. It helps users send ad campaigns to those customers who have shown interest in their product in the past. As per social media marketing, it reduces CPL, thus enabling them to increase their Return On Investment (ROI).
In the management niche, Amazon Chime offers content management arrangements that help its users build and customize IDX webpages. Hence, when a visitor browses or performs some activities on the IDX website, the Chime will immediately generate a report per the action performed. That way, users can now make plans before their feature lead.
The move by the company is a good one despite the challenges that come with it, but never the less, the gains supersede the challenges. Having the knowledge that the new system (SDK) adopted by the company will forever change the way both customers and developers perform their tasks.
Published 12/20/19