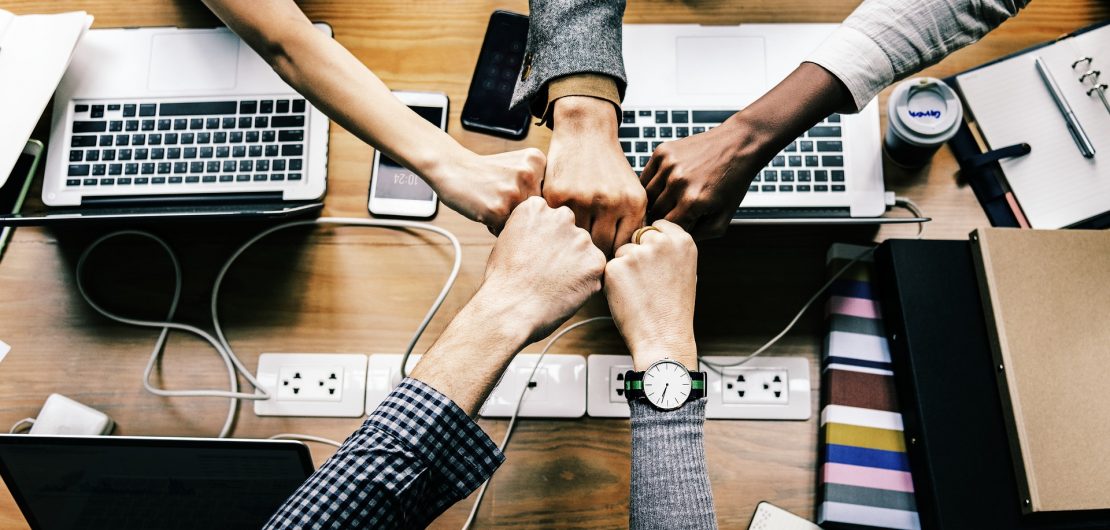 Microsoft Teams and Cisco Webex: Creating a Synergy That Works For Your Business
As communication evolves, customers are increasingly demanding for choices that provide them with more flexibility to get the work done. Most communicative strategies are designed to work alone but when you find one that supports third-party integrations, it's even better. One of the ways by which workplace communication can be enhanced is by ensuring top apps can be combined to produce at effective and efficient strategy. An aspect of ensuring consumer choice in the communication sphere doesn't lack support is by ensuring the Webex portfolio can work with third party tools you may already have.
Webex has been designed to not only work across its own hardware, but also third party apps like Workplace by Facebook, Slack, Twist, Microsoft Teams and more. Some companies use tools based on the recommendations of their IT department while others simply select tools that are popularly used by their competitors. Choices generally depend on preference but since one of the most popularly used communicative app is Microsoft Teams, Webex has released an initial integration with Teams in form of a Webex meetings bot, over a year ago. The Bot provided allows users invite other members to their personal Room URL, regardless of the owner. The bot provides both command line and message extension styles to do this easily.
Microsoft Teams and Cisco Webex – the Perfect duo
More often than not, most enterprises that have prioritized a seamless communication strategy usually opt for the popular combination of Microsoft Teams and Cisco portfolios. It's easy to understand that among the several reasons why workplaces combine apps, it's to ensure that the features and functions of one can be optimized when combined with the other.
Microsoft Teams and Cisco Webex are genericized combinations in these regard. This is because even when both apps are used in isolation, they boast a high rate of efficiency and the developers also have designed them to allow for a third party integration.
Some of the reasons why many opt for Microsoft Teams and Cisco Webex include:
Legacy or current Cisco hardware like telepresence, VoIP handsets and Cisco Spark boards
Office 365 features providing skype for business aswell as Microsoft Teams Licenses
Mergers, partnerships and acquisitions where one party uses Microsoft Teams and the other uses Cisco Webex Teams
The choice of a new IT or CIO director to favour Microsoft Teams and Cisco Webex as their preferred solution.
As soon as customers heard about the possibility of combining Microsoft Teams with Cisco Webex, the initial reaction was overwhelming. Although Cisco Webex was on its own functional, a tighter integration with an advanced set of features and a better user experience was always welcome. This has facilitated a richer combination between both to guarantee functionality in several workplaces.
Cisco Webex Teams and Office 365 Integration
Based on the announcement made by Cisco on the integration between Webex Teams app and the Office 365 suite, users now have access to files like OneDrive and SharePoint from within the Webex Teams app. The integration also works fine if you wish to use the Office 365 within the Webex Teams app.
Advantages
While using the Webex Teams, users no longer need to close the app in order to use Office 365 tools like Microsoft Word and Microsoft Excel
Users can also enjoy a high level of data privacy aswell as data governance from Office 365 while the Webex Teams app is still opened
Contents created in Microsoft apps can be shared in Cisco Webex Teams Spaces.
Bot integration for Microsoft Teams and Cisco Webex
Since the integration is focused on helping apps and devices work together for a better output, If This Then That (IFTTT) plays a major role. There are several examples of the IFTTT working in businesses and homes alike. In situations where rules are set for an app or device to act based on actions of an auxiliary app or device, these are referred to as recipes.
In the case of recipe scenarios that involve Cisco and Microsoft, this is usually based on duplication of what happens in Microsoft Teams when a message is posted in Webex Teams. This can be simply explained as a Webex Teams User sending a message and the bot in Microsoft Teams gets notified.
Advantages
Bot integrations comes with several built in recipes to select from across multiple apps and devices
A familiar look and feel to consumer IFTTT apps
The freedom to personalize your experience by adding your own customized recipes
Hosting meetings in Microsoft Teams
For users who favour the use of Microsoft Teams for collaboration and messaging but also prefer Cisco Webex for meetings, the Cisco Webex Meeting app is suitable for this purpose.
It is apt for coordinating Cisco Webex meetings directly from Microsoft Teams. The meeting app is not limited, it is also available for slack, Google Calendar and workplace by Facebook.
Advantages
Cisco Webex meetings can be scheduled and joined without necessarily leaving Microsoft Teams
All that is required of Microsoft Teams users is to include the Webex app in the setup of their Teams app
The interface is simple once the Cisco Webex Control Hub has been set
Absolute synchronization between Webex and Cisco
Full synchronization between a range of dispersed users can also be achieved. This doesn't involve forcing one app on the other, rather, your teams can choose to chat on their preferred platform without adjusting the manner in which any user within the organization collaborates.
The interoperability tool that syncs everything – Mio, is always on standby helping your organization achieve a free flow of data exchanges.
Mio's full synchronization feature works absolutely behind the scenes of traditional messaging platforms like Cisco Webex Teams and Microsoft Teams. The main purpose is to provide a smooth and hassle free interoperability across multiple DMs and channels. It's even better because Mio functions with a one-off configuration.
This Mio user experience is absolutely fantastic, it guarantees that your employees have nothing to worry about in terms of getting accustomed with a new tool. The integration of both apps is seamless – when a user of Microsoft Teams needs to send a message to a Webex Team user, they can execute the task through Microsoft Teams without knowing the other user uses Webex Teams.
Published 08/12/19