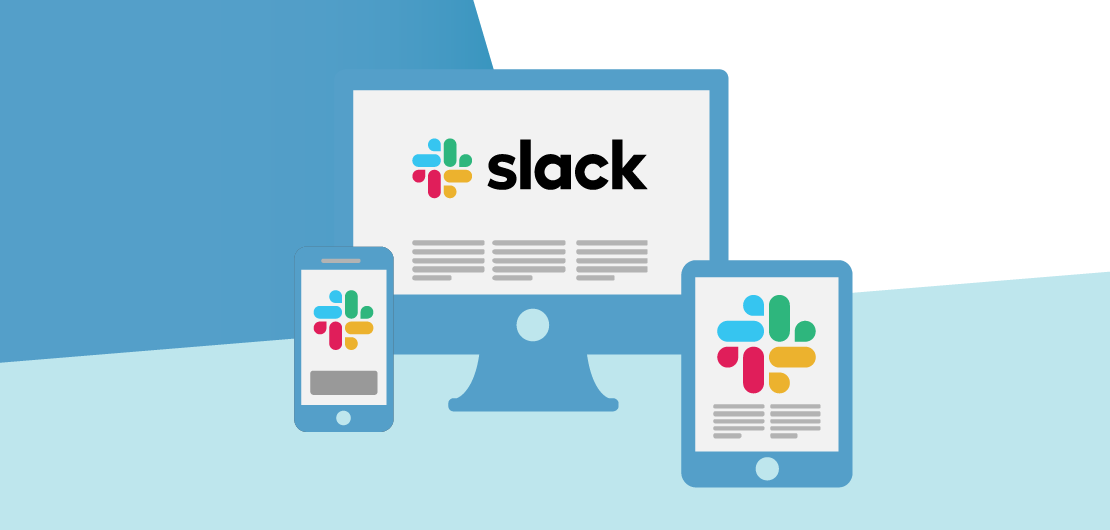 Managing Multiple Slack Workspaces and Accounts in 2020
Slack (An almost-ironic acronym for "Searchable Log of All Conversation and Knowledge") is an instant messaging platform that launched in 2013. It's a pioneer in what we now call the team collaboration market.
Slack's main aim is to improve efficiency in the workplace by streamlining communication between colleagues and teams. Like many other similar applications that have appeared over the years, Slack wants to replace emails with a much quicker and more efficient communication in the workplace.
Over the past couple of months, IBM and Amazon have selected Slack as their company's primary collaboration platforms. IBM has rolled out Slack to its 330,000 employees over the past couple of years, and Amazon plans to replace Amazon Chime with Slack for its over 840,000 full-time and part-time employees.
Slack says that users spend over nine hours a day connected to the service, and 90 minutes a day actively using the app. According to Slack, once deployed, most companies see a 32% growth in productivity and a 21% reduction in meetings.
This guide helps you manage multiple Slack workspaces and notifications when dealing with multiple teams and companies.
How To Deal With Notifications Overload in Slack
It may not have happened now, but it will eventually arise, especially when you have teams working from different time zones. There's a good likelihood that your colleagues have sent you messages while you were away.
To reduce the anxiety associated with FOMO (Fear of Missing Out) here is what can help:
Read Through Using All Unread's in Scientific Order
You can spend most of your day reading through each channel to catch up on messages while you are away and accomplish very little.
If you have not used it, consider using the All Unreads feature of Slack. It's by far one of the essential ways to manage multiple slack workspaces and accounts.
While there are different options from All Unreads, the best option is the Scientific Order. Slack will show the messages that are most relevant to the tasks at hand. Try it once, and you'll know that the feature gets it all right from the onset. Rather than trusting your own emotions and judgment, you allow Slack to make the choices of what you should deserve your attention.
When the next urgent tasks come up, Slack will update it on the All Unread page.
Implement Keywords Notifications
It's not a matter of working in different time zones alone; even in minutes, hundreds of messages can appear in your Slack workspaces. They can be a constant distraction to keep up with them when you want to focus on tasks that matter to you the most.
Thanks to the Highlight Words feature, you can only be notified of what matters the most to you.
You get notified only when messages include or mention your keywords. With these alerts in place, you don't have to bother reading through the multitude of information floating around, and your focus will be on the alert you care.
To put this in place, head to Preferences, and under the Notifications tab, go down to My Keywords and input words that matter to your roles and job descriptions. You can use commas to separate the terms. It will bring out the messages even from channels that are not part of your workspace.
Master the Art of Slash Commands
There's no better way to manage Slack than mastering the Slash commands. Being able to type in the / into the message box, you can pretty much do anything on Slack. It helps you to reduce the number of hours you spent on Slack.
To effectively use it, you need to be able to know what should follow every Slash commands. There are two types of Slash commands. There are Slash commands that invoke app integrations, and there are native Slash commands, that every user must know.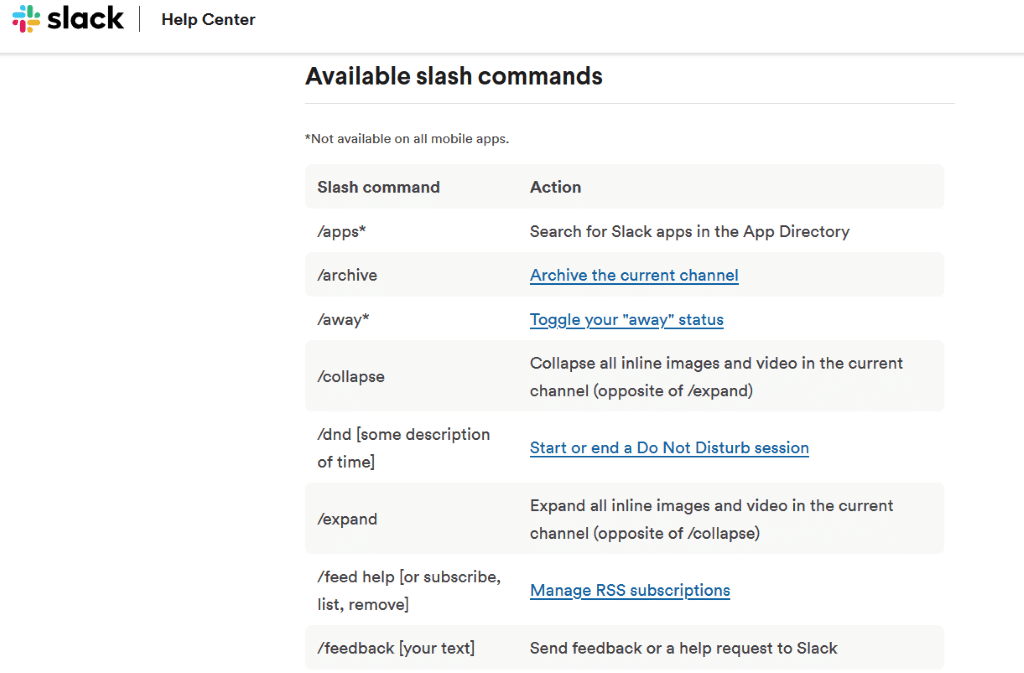 Here are some of the useful Slash commands that you can use every day.
/msg: to send s quick message to a colleague.
/dm: to send s quick message to a colleague.
/collapse: This collapse all attached files in any chosen channel.
/expand: to expand any collapsed file.
/invite: to invite any member to join a channel.
/away: toggles your status to away status.
/who: to reveal all members of a slack channel.
/mute: to stop notification from a channel.
/dnd: set your status to Do Not Disturb.
/leave: to leave a channel
Use The Slack Integrations Judicially
More can be less! You should choose only the app integrations that are necessary for your Slack workspace and channels. There are more than 2500 Slack integrations, but you may need less than a dozen. Having a lot of app integrations can slow down your productivity.
The issue with Slack information overload does not just occur due to multiple workspaces and accounts; having several apps that do similar things can lead to feelings of frustration.
Learn The Difference Between Pinning and Starring
There is a big difference between starring and pinning messages. Both could help clean up your Slack workspaces and accounts if done correctly.
While stars are just a reminder for you, pins serve as a reminder for everyone in need of key information. With the use of pins, you are directing the attention to those messages, or saving them for easy access in the future.
To pin a message is easy; just Hover over a message and select "Pin to this conversation." While on mobile, all you have to do is long-press the message. In the future, when you need to access the pinned messages, just click on the info icon at the top of a channel, it will reveal a sidebar, and one of the options is Pinned items.
There's a limit of 100 pinned messages per channel.
You Don't Have To Respond Immediately
Multiple Slack workspaces and accounts don't just cause information overload. It also caused by mistaking real time communication on Slack to every message notification. This can take a toll on your productivity.
In the bid to become good teammates that do not leave messages hanging, we can mistakenly stop doing what is important. Communication isn't the work; it's a means to get our job done. Responding to every notification that comes your way should be done after you have done other essential tasks.
Final Thoughts
Are you trying to collaborate with anyone that is not on Slack? NextPlane connects Slack to Microsoft Teams, Cisco Webex Teams, as well as Microsoft Skype for Business, and Cisco Jabber.
Slack users can share their presence status, send messages, files, and invite others to participate in their channels without leaving their respective clients. Also, external contacts can do the same without leaving their preferred client applications.