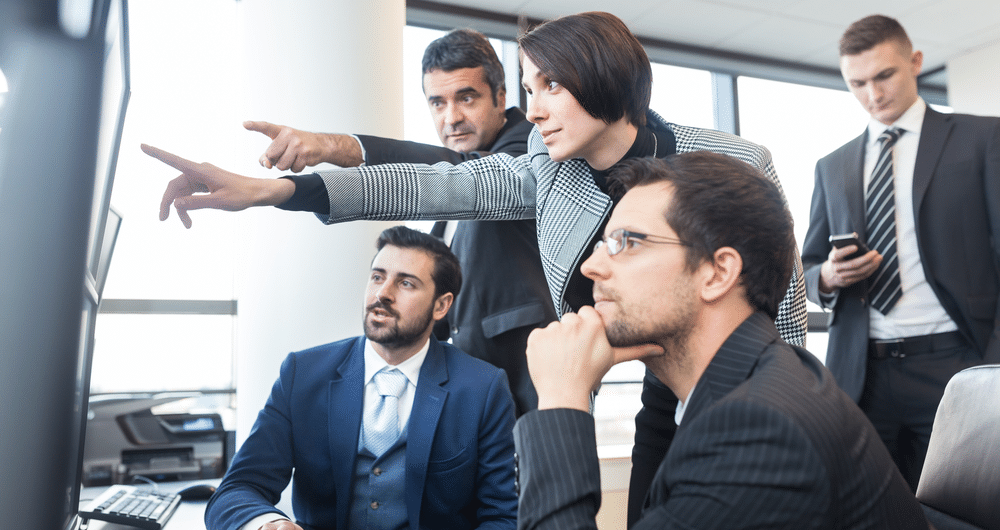 How to Stay in Charge of Multiple Slack Workspaces, Teams and Notifications
In today's workspace, a distributed workforce is becoming the reality for almost every company. With more distributed teams, it becomes paramount to ensure clear communication and effective collaboration between everyone on the team to get work done. This is where Slack Multiple Workspaces come to the rescue.
A Slack workspace is for communicating, sharing of files, and holding conference calls with other members to get work done more effectively. Every Slack team has a workspace of its own. Depending on your work or interest, your company can enjoy multiple Slack Workspaces to effectively bring together all the channels and chats of a company under one platform.
With Multiple Slack Workspaces, you can effortlessly set up multiple discussion channels for your team to communicate, send, share & store files, and organize live voice & video meetings, all in one place.
To take full advantage of this awesome collaborative tool, you need to learn how to stay in charge of Multiple Slack Workspaces, Teams, and Notifications.
1. Creating Multiple Slack Workspaces for your Team
If you are the type that have multiple groups to manage, then you just have to create multiple Slack workspaces to simplify your task. Creating multiple Slack workspaces for your team is easy to go about. It could be done on desktop, iOS, or Andriod.
First log into www.slack.com/create, input your email address and click Next. You will get a 6-digit confirmation code via your email. Enter the code, then name your workspace and click Next. Then create a new channel for your workspace that would allow you to organize conversations about any topic such as a project your team is working on. Then add co-workers' email addresses to invite others, you can select skip for now if you're not ready to invite others.
Then click See Your Channel in Slack to visit your workspace and select Finish Signing Up positioned at the top of the screen to enter your name and password and then click Next. Finally, review your workspace name and URL and click Finish to save.
2. Join Multiple Workspaces for Effective Handling of your Teams
It is possible to join multiple workspaces and switch between them if necessary. Each workspace is known to come with its own channels, chats, and rules set by the team in that particular space. To join a Slack team as a single channel guest, you would need an email invitation or create a separate account on the workspace on your own.
There are two distinct ways to do this. You can receive and accept an invitation via email from an existing member of the workspace and click the link contained in the email invitation to sign up. Also, you can join a Slack team using the email address of your workplace. Slack is usually linked to a particular company domain to allow any newbie in an organization to join on their own.
Joining several Slack workspaces would allow you to stay up-to-date with the latest information and help you eliminate your dependency on email to handle your team.
3. Set Different Notification Settings for Different Channels
When you have separate Slack accounts to manage, Slack is more likely to shower you with tons of notifications if you didn't know how to configure them right. You can configure different notification preferences for each channel based on how important and urgent it is.
Setting your notification preferences is easy. First open a channel and click the gear icon positioned at the top right of the screen and select Notification preferences. With this, you have an option to select how often you would like to receive notification for that particular channel. You can even adjust your Slack multiple workspaces notification for each channel. Also, you can set different preferences for mobile and desktop apps.
4. Making use of Slack Shared Channels to Handle your Multiple Workspaces on Slack Effectively
There is no need to be worried about managing multiple workspaces on Slack anymore. This problem has been entirely solved with the Shared Channels feature on Slack. This is good news for organizations that love to work together with external and internal people.
With Slack Shared Channels, specific channels can be shared smoothly in your workspace with another company's Slack account. This premium feature also gives room for effective collaboration between you and your Slack team. Slack Shared Channels also eliminate the need to switch to a new account or add guest profile before your company Slack users can communicate to multiple teams on their app.
5. Switch Between Slack Workspaces Quickly and Easily
Slack Workspace comes with options to switch back and forth between workspaces. This is something easy and quick to do. All you need to do is to first create Slack accounts using the same email address for each business you'd like to collaborate with. Then click your profile preferences, you can find that at your left-hand side of your Slack application on the top. The next step is to click on ''Switch to…'' and then the name of the workspace you want to visit.
The cons of this is that, once you've clicked a specific Slack workspace, you would no longer be able to receive notifications from the other channels on your desktop or smartphone. But you may get notifications via email whenever you are mentioned or someone sends a direct message to you.
6. Make the Most Out of your Slack Workspace with Mio
Switching back and forth between your workspaces on your Slack accounts could be quick and easy. This could also be frustrating for many users. Constantly switching between workspaces could make someone lose track of some important aspects of a conversation. Plus, you may have to depend too much on your email inbox to make sure you're up-to-date. With Mio, you can streamline all your workflow without having to switch between workspaces, channels, and/or accounts and you won't need to switch apps to interact anymore. Mio would bring out the most out of your Slack workspace and allows you to manage or handle multiple Slack workspaces without frictions. Mio also makes it as easy as possible for Microsoft Teams or Cisco Teams' users to join in the conversation.
As awesome a collaborative tool as Slack Workspace is, integration with Mio can bring out the most out of it. With Mio, Slack users can easily talk to multiple teams including Microsoft Teams and Webex Teams without leaving their app.
Published 09/30/19