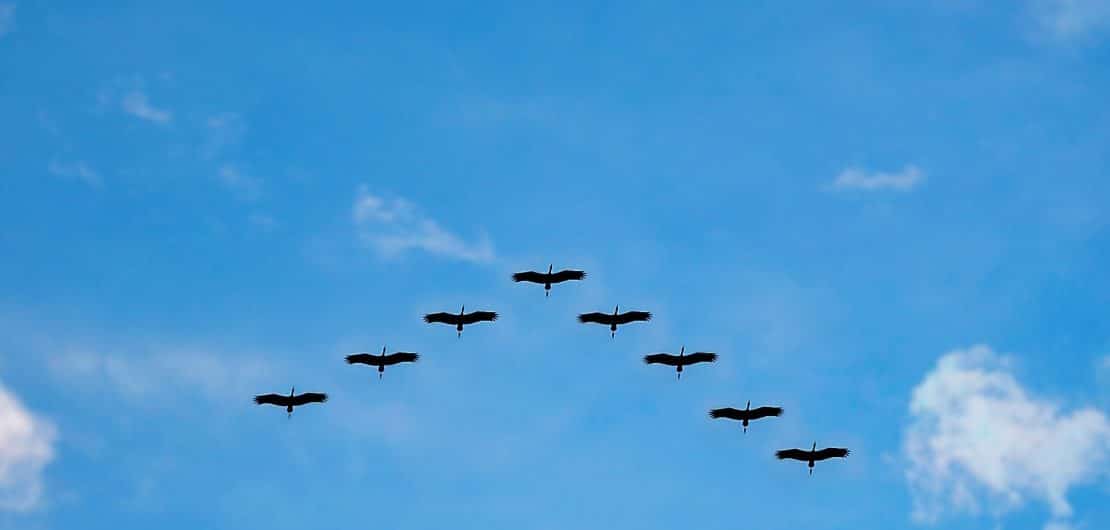 Intra-domain Migration from Legacy UC to TC Platforms
Communication and cross-team collaboration is the lifeblood of today's enterprise, and the newest breed of Team Collaboration (TC) tools like Slack, Microsoft Teams and Cisco Webex are gaining more traction across different companies and departments. Slack has an estimated 10 million users and Microsoft Teams has grown to 500,000 organizations. In response to the new features of these platforms and organic employee demand, many organizations are migrating from legacy unified communication platforms to new team collaboration tools.

As companies begin this migration process, it can be a challenge for teams to keep all of their information and collaboration accessible while maintaining end-user productivity. Additionally, as some employees remain on the Unified Communications platform and others transition to a Team Collaboration tool, seamless interoperability and connectivity become critical. These disparate platforms need to maintain open lines of communication, ensuring vital messages and discussion threads between team members can be delivered and remain available.

As IT managers navigate these migrations, which can often take months, there are three things they should be aware of to ensure a seamless employee connectivity and collaboration.

1. Interoperability

In order to successfully navigate a migration, it is important to understand how and why we use UC platforms. Specifically, it is important to understand which business processes rely on UC platforms and which workloads (such as instant messaging, presence, audio, and video) are used the most often. All of these factors play into how fast and/or complex a migration will be.

The more features the users utilize the more complex it will be to provide a seamless
experience.

It's also important to understand and accept that some modalities might not work across different UC and TC platforms because the vendors might be using a specific protocol or proprietary codec, for example. IT managers need to anticipate and understand from their user base prior to the move what sort of interoperability is expected during the migration.

The interoperability for certain modalities can be more transparent, like Instant Messaging, Presence or File Sharing, but even in this case there could be slight incompatibilities that need to be solved by the interoperability provider (e.g. mapping of difference presence states on two UC platforms).

Other modalities like video conferencing and desktop sharing might be more difficult to solve without impacting ease of use. The more complex the function, the more difficult and expensive the transition can be.

2. Overlapping Identities During a Migration

Throughout the process of a migration, companies will face the challenge of having overlapping user identities, also known as domains, on different platforms. One possible solution to this issue is to change your UC domain. But this doesn't come without risks. For example, changing your UC domain would be similar to changing your email address. This is not ideal, since letting all of your contacts know of a new way to contact you is time consuming and could lead to lapses in communication and collaboration.

A second option is to have name translation between your old UC domain name and a new TC domain so that your business partners can still reach you via your original, well-known user identity during the migration. In the background, you have separate domains, but your contacts will be none the wiser.

A final option is known as a flash cut-over, meaning you build up the new TC system prior to the migration from your old UC system and move over your federations all at once.

All of these methods have their pros and cons, but consult with our experts and let our team help you decide which option is right for you.

3. Syncing user accounts between platforms

When your company uses multiple UC and TC platforms, they might be connected to different identity management platforms, making it complicated to search for colleagues in the UC or TC platform's corporate directory. To ensure effective communication in these scenarios, it is important to have the user accounts synchronized across all platforms so users don't need to think about how and where to reach their colleagues.

Today's enterprise and cloud infrastructure environments are becoming more complex and sophisticated, therefore the synchronization of the accounts needs to be well designed and implemented.
As companies begin the journey from legacy UC to TC platforms, it's easy to feel overwhelmed. Proper planning, technical expertise and solutions are critical for IT managers to complete the migration while maintaining optimal levels of collaboration and productivity in the enterprise. Get in touch with us, and we can help you navigate the maze of migration.