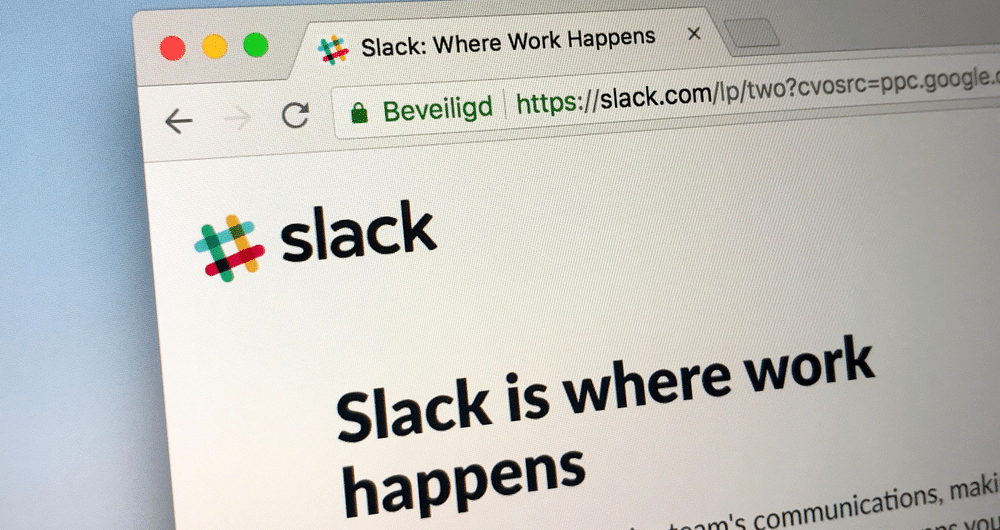 IBM Goes All In For Slack
Slack and Microsoft have been closed in a metaphorical cage battle for the future supremacy of productivity communications. And a few days ago, IBM placed a massive bet on Slack.
According to a report on business insider, IBM, a company based in Armonk, New York, just officially announced that it is now a customer of Slack, which is a company based in San Francisco. This denotes that IBM will make use of Slack for powering its chat communications in its entire company, which has more than 350,000 workers. 
According to the same report on Business Insider, they talked about the fact that Slack has been on trial in IBM for quite some time now. Some 2014 reports also stated that this relationship will now happen throughout its whole digital workplace worldwide.
Even though this is undoubtedly a great deal for Slack and a huge challenge to make sure it functions rightly, it will not really change anything at Microsoft or at Teams – a comparison that always comes up anytime a customer win of this type comes up. Microsoft has continued to use Teams as one of its productivity suites, and because of that, selling to organizations looking for productivity sites, not just standalone tools for communication. 
The fact is that Slack isn't underestimating the job they have before them as a result of this. In a Business insider interview with the CEO of Slack, Stewart Butterfield, he said that "Going wall to wall in IBM — it's basically the maximum scale that there is, so we now know that Slack will work for literally the largest organizations in the world."
After Slack launched its Enterprise Grid in 2019, the company reported that it'd got 165,000 users from IBM. Nevertheless, the official launch increases this figure to a whopping 350,000, which is more than twice the above number of users.
According to Forrester, which is a business analyst firm, thirty percent of the time of employees is used interacting with internal systems, applications, and repositories. Nevertheless, companies that make use of Slack have got the chance to give some of the time back by gathering tools and data into the precise place where there's collaboration going on. Over 1,100 cloud services are used by the average enterprise. That is a substantial investment – and that's in terms of both subscriptions and licenses and also time. When you connect them via Slack, IBM will have the ability to optimize their digital workplace's productivity and also the value of their different applications and tools which have been deployed. 
Either this IBM deal denotes that there're others in the offing that's not been seen, but this is undoubtedly great news for Slack.
As a result of this, the stock price of Slack has gone enormously high. Last week, the shares of Slack increased with as high as 21%.
If this intraday high holds, it'd be the most significant moment of Slack since its first day as a public company. Slack tasted public markets with an unconventional direct-listing procedure.
This deal with IBM strengthens the relationship between both companies. As said earlier, some of the employees of IBM have been making use of Slack since 2014, so they've already had a relationship all along. This partnership will only strengthen the already built relationship.
One of the reasons why it is an excellent win for Slack is because the competition in the instant messaging industry is heating up. The stock of the messaging platform went down to as much as eleven percent in November 2019, after the announcement by Microsoft that the daily active users of Teams are a whopping 20 million. As at the time of the report, Slack had just 12 million daily users, which is 8 million less than that of Teams.
When we add the whole employees of IBM, it offers Slack an instant boost to its number of active daily users. According to the CEO of Slack, Stewart Butterfield, he stated that when he launched the application, he never had the thought that a firm as huge as IBM would want to make of it. But as the employees of IBM used and enjoyed the application, it assisted Slack in expanding the product and then appeal to some other huge customers.