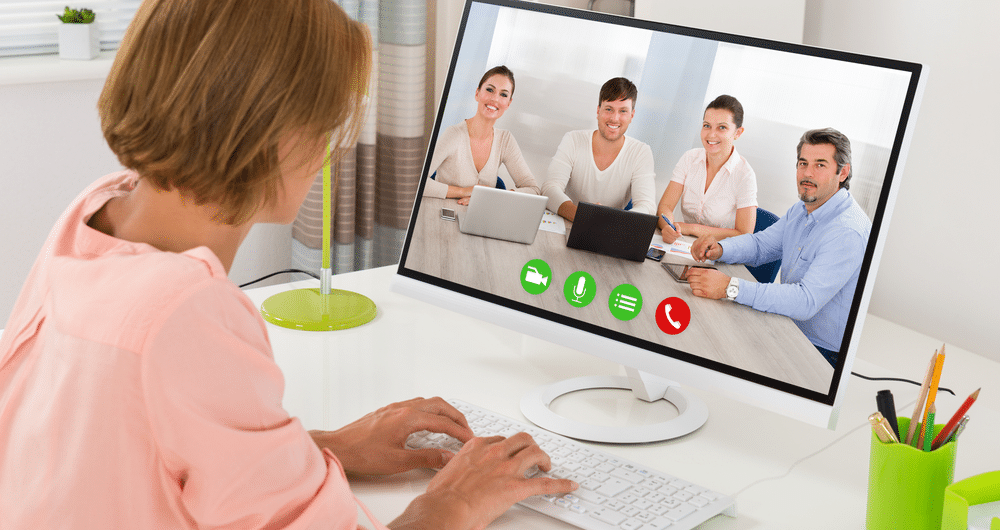 The Secrets of Effective Collaboration with a Remote Team
Today's workplace is becoming more global and virtual. More people are choosing to work remotely, especially in highly developed countries such as the United States and Europe.
Since virtual teams are on the increase, a new kind of leadership and management approach is therefore required. This would give room to effective collaboration that would help get team members that are miles away on the same page to achieve a set goal.
To collaborate effectively if your team is remote, there is a need to bridge the virtual gap between in order to work more closely regardless of distance. Here are the ways organizations are achieving effective collaboration with remote teams;
1. Communication is everything
The ultimate key to collaboration is communication. It is the single most significant aspect of the remote team collaboration. Regular communication is vital to creating an effective collaboration between you and your remote team.
It is also necessary to know the right channel you can use to communicate with your team without a hitch, whether it be email, video chat, phone calls, or messaging. Skype for Business, Zoom, and WhatsApp are some of the most useful tools that can be utilized to stay in touch with your remote teams and check-in on a regular-basis.
Using your preferred communication channel, you can get to know about every member on your team to understand how to get them to work more closely with you towards achieving your set goals. Try using a core messaging app and ensure you are available or online around the clock in case any member on the team needs help.
Time is gold, don't forget that as valuable as your time is, so is your team's time. It is quite understandable that time spent communicating is time spent not-working, therefore you don't have to be chatty with your team all day. Just be available or online 24/7 to attend to a simple question, make a clarification, and/or make a request for information.
2. Set Clear Norms for Remote Teams
There are many collaboration methods used by work teams. For these methods to work effectively, it all lie in the hands of the team leaders/managers. You as a team leader has to be straight-shooting about where people can work from and how you want them to be engaged. This would help get rid of the perception that individual team members enjoy privileges that others don't enjoy.
Set clear rules for your remote teams to avoid confusion, unnecessary hitch and misconception. Stating your norms clearly would let every member on you team knows what to expect from others. Since remote team is all about collaboration, you should get the entire team involved in designing the norms.
Never assume on a thing, ask your team when they like to take meetings to avoid unnecessary disappointment. You should try to find a flexible solution that works for the majority of the team. All these are methods that would bring about an effective collaboration with a remote team.
3. Emphasize the Team's Purpose
Team leaders should constantly remind the team members of the team's purpose to ensure that it is clear enough, ambitious, substantial, and widely-held. This can have a great influence in motivating your team to remain on the same page with you. This also holds true for every team member worldwide regardless of the location.
You also need to make it very clear how the individual team member's purpose fits into the master plan. Every member on the team needs to know why they are there and what they have to do as per time. They also need to be told what aspect of the project they need to work on more and who they can turn to in case they need help, supports and/or resources.
It is the responsibility of every team leader to align the team's goals to the overall master plan of the company. Emphasizing the purpose of your team again and again is one of the top secrets to an effective collaboration with a remote team. Real companies around the world have been leveraging on this concept to bring out the most out of their remote team.
4. Make your Instructions as Straightforward as Possible
Sometimes, what seems like a clear message for you may appear unclear for some members on your team, especially the newbies. This is more reason you should be upfront with it. You should try as much as possible to always make your instructions straightforward and clear enough for your team.
The more straightforward and distinct your instruction is, the better it would be for you and your team. Plus, it will save them time in executing a given task in an exact way you want it. Also, messages that are clear enough would help eliminate misconceptions and your team won't have to waste their time trying to understand the message if it is clear enough.
Putting all your messages in a written form and writing specifically what you need your team to do and when they have to do it can help get rid of any form of misleading. Also, attaching a quality picture, diagram, or illustration to your message can make a task more understandable for your team members, even if they are miles away.
5. Keep Time-Zones in Mind
To be able to answer the popular question of ''how to collaborate effectively if your team is remote'', you need to first learn the difference in time-zones of your teammates. When a team leader understands that there is no such a thing as a perfect time to hold a meeting with a remote team, there won't be an issue. As far as remote team collaboration is concerned, no matter how really hard you try to fix a perfect time for a meeting, it will always result into a disappointment. You need to understand that as well.
Distances or differences in time zones always make it harder for team members to collaborate as they would want to. And since the possibilities of hiring a dedicated team from the same region as you is tenuous, you have to be prepared to pick your team from other regions. Once you do that, you need to respect their time-zones and also need to consider time-zone adjustment, if you really want to effectively collaborate with them.
The secret to effective collaboration with a remote team is no secret. It all boil down to how you manage your team. Regularly re-evaluating the workflows, getting feedback from your team and communicating effectively with them can help create room for effective collaboration.
Published 09/27/19