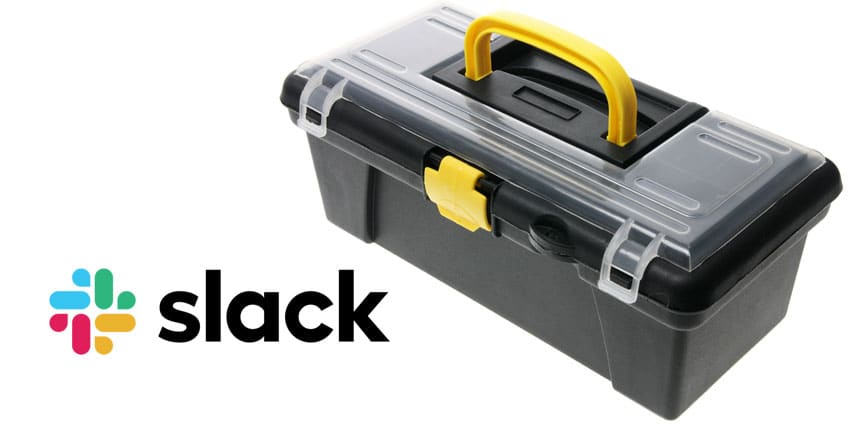 Developers Get a Boost With Slack's Improved Toolkit
Since the launch of Slack in the year 2015, their platform has evolved and their customer base has increased dramatically. They have grown to a massive 12 million active daily users and this high level of engagement is all thanks to their developer community. About half of the users of Slack are outside the United States and are working in roles that are non-technological. As the users of Slack become more global and diverse, they aim to provide you with more amazing tools.
The most recent set of updates in the Slack Platform are majorly concentrated on maximizing the utility and visibility of the applications which integrate with the platform. Slack is doing that for the improvement of the total experience for its users.
Improved Application Toolkit
Among the important updates is the launch of their improved Slack application toolkit. This is a framework of application development basics created to assist developers in driving adoption for their applications. There are four components in this toolkit, and they include:
Actions
Surfaces
Block Kit
Permissions
There are also some updates made by Slack on the way permissions function. Before, a bot token was used by administrators for application approvals which included a wide array of scopes. With the new bot token granular permission, developers now have the ability to request just the info an application requires to operate.
App Home
Slack also unveiled a novel interactive space known as App Home. The aim of this is for easy visual interaction and access to applications. For app developers, the aim of this is for the provision of big surface area to display the ability and potential of an application. The application launcher of Slack was also redesigned so that users can easily see what applications they've installed and the ones which are available for their team and them.
Actions from Anywhere
Actions from Anywhere is also another application-focused feature. The company described it as a Slack-wide shortcut or action which one can initiate from anywhere on Slack by just clicking a button. This feature also adds to message actions, which is a tool unveiled at Spec in 2018. It's meant to help users have more ways for interaction with applications in the entire Slack Platform.
Models for Developers
There was also an announcement from Slack that they'll be launching models for developers. Its similar to a pop-up multiple-step window. It's enabled by the Block Kit UI framework of Slack. Models give an application the chance to collect a number of inputs from an individual in Slack without them having to switch between context.
According to Slack, Qualitrics pilots models to customize, distribute, and watch every survey in Slack. While Bridge, which is an education company, began to use models for the creation of an easier way of viewing and registering for the study of courses in Slack.
The platform and developer updates of Slack are in line with its user acquisition and growth techniques. And that's to replace e-mail and be a tool across corporate functions through integration with some higher software systems. The director of product at Slack, Andy Pflaum, stated that the center of the success of Slack is its software integrations.
In March 2019, Slack also unveiled a Platform Community that supports developers who are searching for new ways they can build fantastic work solutions on Slack. In this community, they already have groups in more than 50 cities globally.
According to Slack, their aim is to upgrade and improve the way individuals work. They are also excited about the launch of their new tools because they are sure of the results it delivers.
Published 02/7/20