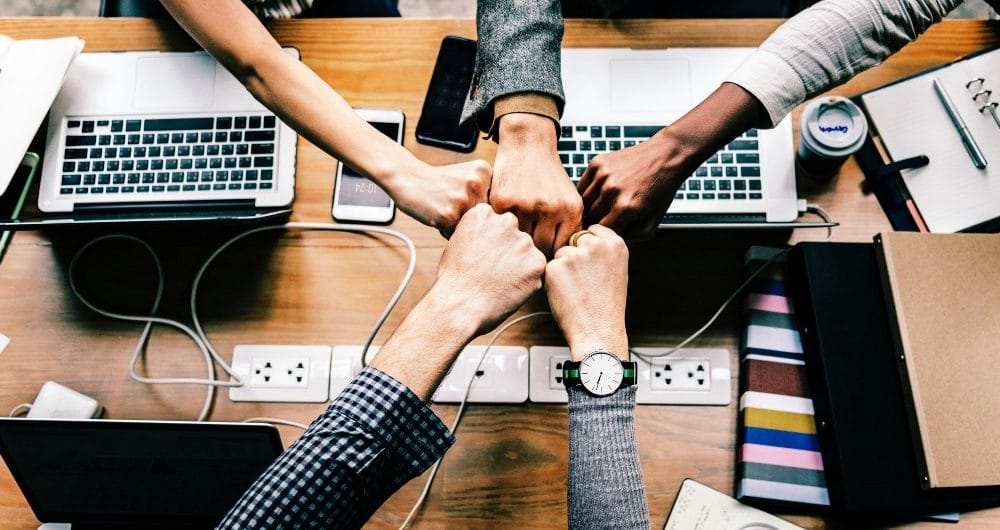 Building Better Smoke Signals — What Tomorrow's Collaboration Tools Will Look Like
Mainstream team collaboration platforms like Slack and Microsoft Teams, as well as newcomers like Monday.com, have permeated their way into modern office culture. Perks like instant messaging, channels, video conferencing, and file sharing are second nature to today's workforce, and a good portion of companies are beginning to shun legacy communications methods like landlines and email altogether.
Whereas a large percentage of the workforce can't remember a time without these tools, it won't be long before an equally large cohort of workers look upon them with the same feelings of irrelevance as we do dial-up internet, fax machine or the humble Rolodex.
Without indulging too far into Jetson-esque speculation, here is a closer look at what tomorrow's collaboration platforms might have to offer.
Augmented & Virtual Reality
The applications of augmented and virtual reality can look different across the collaboration spectrum. While remote workers (projected to be 50% of the workforce by 2020) may benefit from donning a VR headset to engage with clients and team members in an artificially constructed space, there are more subtle ways the technology aids collaboration.
Even in its current relative infancy, IT departments have seen integrated visual collaboration tools become invaluable to teams in industries such as design and industrial maintenance. Teams at Caterpillar machinery, for example, use AR tools to run collaborative training and maintenance exercises on equipment in real-time.

Teams in industries that rely on 3D spatial reasoning are beginning to embrace collaborative AR tech, like the Hololens headset, to cut down on time spent explaining complicated visual concepts internally, with vendors and with clients.

Sophisticated Chatbots and AI-Powered Assistants
Chatbot technology has advanced a long way since the days of the witty but often befuddling Cleverbot web application. Today's artificial intelligence (AI) tools use increasingly complex and comprehensive algorithms to provide more substantive and useful services to users, becoming more fluent and less intrusive every day.

From the enterprise collaboration perspective, today's most refined chatbots act more like intelligent assistants to users. They're capable of instantly conducting data-centric tasks such as searching databases, answering natural language questions, finding content and monitoring the progress of projects in real-time, 24/7.

Real-Time Translation Services
Most notably debuted by Microsoft Teams earlier in 2018, team collaboration tools are beginning to offer services that allow international teams to work together in their own languages (currently offering 39) with instant translation. Coupled with voice interface technology, such as Cortana from Microsoft and Alexa from Amazon, interacting with tomorrow's workstream collaboration platforms may be as natural as popping into your co-workers office for a chat (maybe more so, in some cases). Collaboration tools have made location a non-variable to working together, and soon, language barriers will be broken down as well.

With new collaboration tools making their way to the market seemingly every day, tomorrow's teams will be spoiled for choice to get their jobs done. Coupled with the wildfire pace some collaboration tools, like Slack, have taken a hold of the market (8 million active daily users in a matter of a few years), users will find and latch onto the tools that truly help them be productive.

Learn how Nextplane's built-in federation functionality can help your business corral the myriad of collaboration tools making their way into workspaces across industries. Follow NextPlane on Twitter and LinkedIn for more updates as well as new upcoming research on employees' habits and attitudes about the role of tech in the workplace.