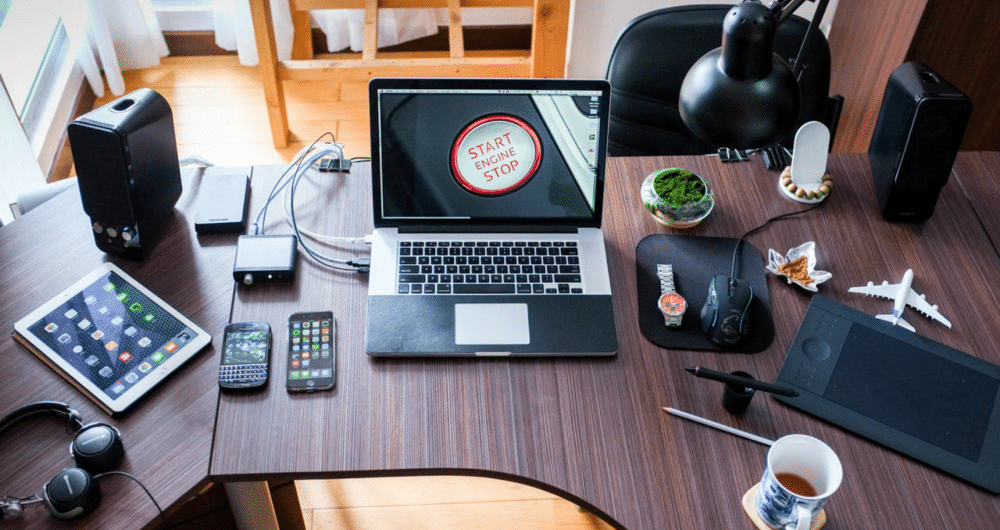 Best Practices for IT Managers: Ensuring Smooth and Continuous Collaboration
For its undeniable benefits, it has become increasingly important for teams to collaborate. Team collaboration failure is no longer an option for high-aiming firms of today. Collaboration, however, does not come naturally to any team of employees. Smooth collaborations are birthed by the strategic efforts of all members of the team. This time, let's see the IT mangers' responsibility in ensuring seamless team collaborations.
1. Have Set Goals and Objectives
It is essential for IT managers to have clearly defined goals and collaboration objectives. It is difficult to achieve effective collaboration without directions to guide your actions. Inadequate planning is the reason for most collaboration failures of today. A good plan will help you come up with ideas to achieve goals. Collaborations require financial investments and you will need to have a target before preparing a budget. They help to minimize distractions and unnecessary use of resources. These objectives are the checkboxes you will tick when measuring the effectiveness of your strategies. Remember that goals and objectives vary with the nature of teams and projects involved.
2. Select and Reselect the Right Tools
With rising dependence on collaboration, there are limitless numbers of tools in the market today. IT managers must know that not every tool will be effective for their teams. First, you must understand the strengths and weaknesses of your team. If a selected tool is too advanced for the majority of your members it may be a huge setback. Select tools based on the functionalities and in relation to the peculiarity of your teams and projects. The subscription costs, user interface, integration, storage and transfer possibilities are important considerations. You can even get the team members to vote on their tools preference. If a tool does not support effective communication and workflow, you will need to reselect.
3. Standardize Processes
Standardization is key for team collaboration success and it is the IT manager's responsibility. Standardization implies consistency, centralization and automation of communication processes. There has to be a central channel or platform for documentations of information. This eliminates the burden of managing multiple channels and misplacement of information. Reminders and other regular updates must be automated as a standard practice. This means everyone must be kept up-to-date and reminded when necessary. Consistency makes it easy for people to know what to do in every situation. Without these standardizations, collaboration becomes burdensome to manage. Standardization is hard work but achievable if taken seriously.
4. Prompt Diagnostics
It remains a fact that smooth collaboration is not easy to achieve. Challenges will always come up during the course of interactions. System failures are not completely impossible to even when technology seems perfect. Members will always need assistance when there are failures in the system. As an IT manager, you must have troubleshooting and support systems on standby. Remember that any obstacle to communication is a threat to smooth collaborations. Thus, you must be prompt to tackle issues whenever they arise.
5. Regular Experiments
As an IT manager of a collaborative team, experimentation is part of your job description. In this technology-powered landscape, evolutions and trends are not uncommon. What is uncommon is the lack of changes and experiments. Try new things as regular as your time, budget and project cycles permit. Put your ideas to life and test those strategies you think will bring positive changes. Be careful that these experiments do not too regular and become difficult for members to keep up. As you practice, you learn more and get better at the art. The only way to keep your collaborations smooth sailing is to keep trying new methods.
6. Get Feedback and Measure Impact
Knowing how effective your strategies are is an indispensable practice for IT managers. Check up on your team members and sample their opinions regularly. Listen to their concerns about the strategies you implemented and your choices. Use surveys that can help you monitor the growth and usability of your tools. Listening to others perceptions will help you identify blind spots in the system to help you improve. Take time to reflect on how your strategies have influenced smooth communications. Analyse your collaboration growth to see of your technological investments have paid off. These will lead to strategy review and reinforcement for improvement.
Final Thoughts
Smooth collaborations require managers who are highly skilled in the technical aspects of their work. Your actions and inactions determine the outcome of every collaborative effort. Be flexible, respect the diversity of your team and be sensitive to your team members' needs. Above all, get all the professional training required to manage your team effectively.