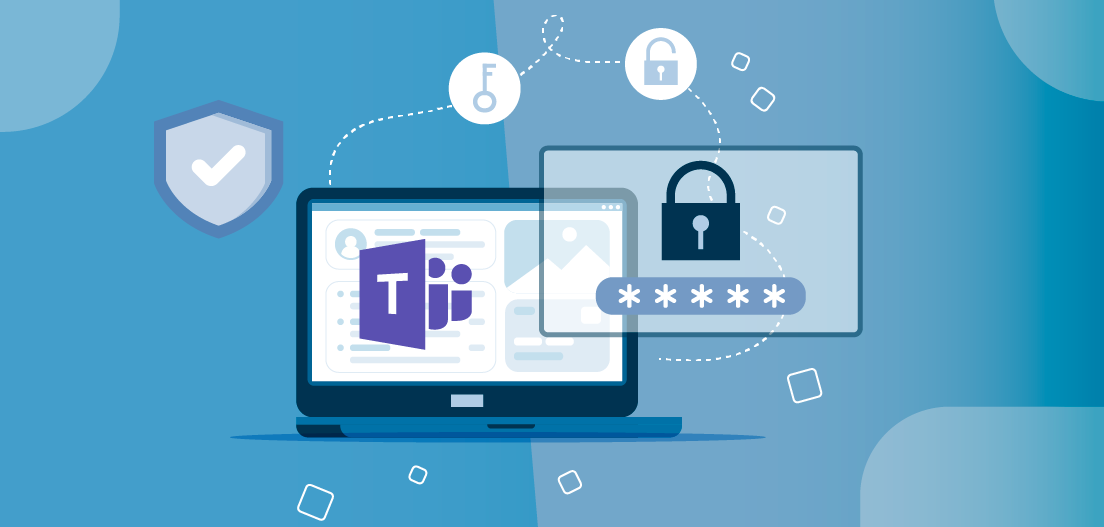 A Quick Guide to Managing Microsoft Teams Apps for Your Organization
Apps are an essential part of the Microsoft Teams user experience. They bring the power of third-party software tools (or your custom enterprise applications) inside the Teams ecosystem, letting users accomplish more without leaving the platform. In fact, you could say that Microsoft Teams apps are the company's biggest differentiator in a crowded marketplace where platforms often sport a similarly designed UI or copycat functionalities.
At the simplest level, you could add apps from the Microsoft Teams store, choosing from productivity tools, project management, industry-specific apps, and vertical-enablers. Organizations with some technical expertise can go a step further and build their low code solutions.
Let's go over the various ways you can leverage the full power of Microsoft Teas apps in your organization and manage them effectively as an admin role.
How To Set Up Microsoft Teams Apps
The apps capability comes built into the Microsoft Teams platform and is ready to use out of the box. On the bottom left corner of the Teams user interface, you will be able to see two options: Apps and Get app. The former lists all the Microsoft Teams apps already available in your organization. The user can choose an app to install in their own workspace or add it to a team channel.
The latter option, i.e., Get app, will take you to the Teams app store, which lists 700+ options that will make your work-life easier. You can check out the full list of Microsoft Teams apps here.
It's worth noting that user access to apps is subject to admin policies. If you are a Microsoft Teams administrator, you can govern app setup from the Teams apps > Permission policies module in the Teams admin center. All permissions are turned ON by default, but you can choose to allow/disallow specific custom apps, third-party apps, or Microsoft apps.
Understanding the 3 Types of Microsoft Teams Apps
There are three types of apps you can use in Teams – first-party published by Micrososft or its partners, third-party, and custom applications. Microsoft regularly comes up with first-party services, like the recent addition of Bulletins and Milestones to the Teams platform. You can consider these as first-party services delivered to Teams users using an app format.
Third-party apps let you access select capabilities from popular software like Adobe Creative Cloud, Salesforce, Cisco Webex, Workday, Polly, etc., without leaving the Teams interface. We have previously listed the best Microsoft Teams apps in a different article – these are more like integrations than a first-party service.
Finally, you can add custom applications to Teams using its built-in low code features, or professional developer tools. These can be used internally, or you could even add an app to the Teams store by undergoing the Micrososft 365 App Compliance Program.
View Consolidated Teams Apps Information
The Microsoft Teams admin center lets you view information around app usage – across the organization – on a single page. Under the Teams apps > Manage apps module, you'll find a list of all the apps in use, as well as any custom apps submitted for approval.
You can view the following details for Microsoft Teams apps:
Application name – app description, allowed/blocked status, version, app ID, and category
Certification – shows if the app is Micrososft 365 certified or carries a publisher attestation
Licenses – lists licensing options for third-party SaaS apps
Permissions – indicates whether a third-party or custom app has permissions that need consent before the app can access data
The list allows you to provision/de-provision apps in bulk using a simple multi-select action. Further, it can be configured to reflect app details as per your priorities through the Edit Column option in the upper-right corner. As an administrator, this is a massive help, as you get a single-pane-of-visibility into app usage, so there is little to no risk of application sprawl or shadow IT within Teams.
Advanced Application Policies and Controls
Delving deeper into the Teams admin center, there are more granular options that let you regulate the Micrososft Teams apps experience. Admin roles can set specific policies for a certain user or user group, which will take precedence over the policies inherited from your organization-wide Teams policy. For instance, you could set one type of access rules for new hires, another set of rules for partners, and a completely separate set of rules for customers with guest accounts.
You could even prioritize apps for specific verticals – for example, pin a custom talent management app for users in the HR team.
Even if you aren't an administrator, Teams lets team owners a degree of control. For example, if you head to the Settings option under Manage team, the members permissions checklist has an option that lets you allow/disallow members from uploading custom apps to the team. So, even if the organizational admin turns on the custom app upload option, team leaders and departmental heads can regulate custom app access in their specific groups.
New Micrososft Teams Apps You Shouldn't Miss
The Teams apps catalog is constantly growing. If you're looking to maximize your Teams experience in 2021, make sure to check out the new approvals app (first-party) introduced in January. It lets you create a simple approval flow from anywhere on Teams (chat, a channel conversation, or the dedicated app entry point), uploading any relevant files with a centralized view to manage approvals.
Also available are the Bulletins and Milestones apps, built on the Power Platform, so you can customize them as per your needs.
The Power Virtual Agents app released in Q4 2020 enables easy bots for query resolution. At the same announcement, Microsoft added Power Apps, Microsoft Dataverse, and the Power Automate app in Teams to empower users to build custom apps with very little effort and further improve Teams utilization.
Simply put, apps are at the heart of the Teams experience and Microsoft is constantly working to bring in more features, business-user-facing functionalities, and stronger admin controls that finetune apps usage for every role. This article discussed some of the most interesting things you can achieve by managing Microsoft Teams apps effectively.
For more information and to discuss your Teams implementation with us, please email us at .