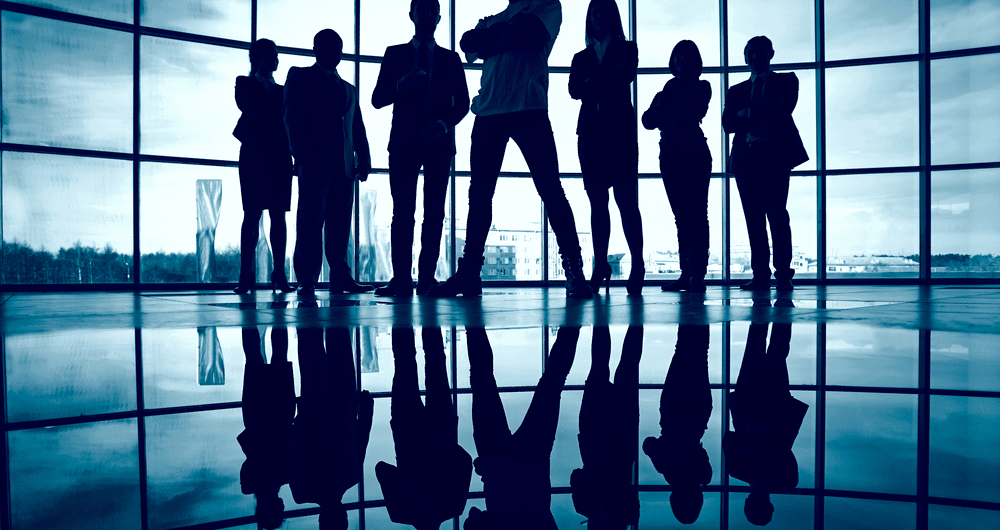 Knowing the Leaders of the Pack: 7 Top Companies in the Unified Communication Space
The world has evolved in a direction where remote working, mobile employees and diverse offices have become business trends. Organizations have had to deal with a growing network of hardware and software solutions. Right now it is no longer feasible to manage a disjointed and complex communication amongst employees. Teams need systems that can allow central and prompt communications on a mass scale. Unified communications have become an efficient team collaboration solution on a global level. Unified communication solutions are, therefore, a much-needed remedy.
The benefits of unified communication solutions are quite numerous. It saves the time wasted in switching between computers, desk phones, CRM systems etc. Teams no longer have to work with multiple vendors for their communications. They would also save the cost of patronizing these many vendors. This is achieved through the integration of instant messaging, emails, audio and video conferencing. Consequently, it provides communication access through a single, complete and intuitive technology stack. Thus, enhancing and simplifying business operations to boost productivity.
In the wake of these developments, there are currently many unified communications solution companies in the market. Many enterprises are searching for a unified communication solution system that best matches their requirements. Well, the best way to choose is to get intimated with the best unified communication solution companies. These are the companies making waves in the unified communication space:
Avaya
The name Avaya must ring a bell in the unified communication solutions world. With a client base consisting of many of the best US large companies, it has a well-deserved spot on this list. Millions of people over the globe rely on this brand for its reliable communication strategies and services. Avaya provides unified communications, contact centres, networking and related services to companies. It specializes in communication strategies on-premise, in the cloud or through hybrid cloud investments. Services are delivered through a converged, open and innovative approach. It has been known for creating seamless communication across devices, applications and browsers. Avaya offers everything from messaging to meetings, calls and team collaborations. Its simplicity and intuitiveness amongst other things make it one the best unified communication solutions.
Cisco
Cisco has consistently stood out as a leader in networking for the internet. Its services connect not just people, but devices and networks to access and share information. Cisco has been in business since 1986 and still stands out in recent times. It has claims to a long heritage and a dignified spot among the best-unified communication solutions. Their services include; licensing, cloud calling, telephone extensions and collaboration management. Statistics show that about 85% of today's internet traffic passes through Cisco networks. Their customer base consists of both small and large businesses and government agencies. Another fact is that Cisco runs its business operations using its own services. They will definitely put in the effort to make the services good. For the knowledge and experience it offers, Cisco is definitely a recommendable team collaboration solution.
Mitel
Right here is another leader in the global market of business communications that must be listed amongst the best. Mitel has a primary goal of helping its customers achieve their expected levels of communications. It offers public, private and hybrid cloud solutions to its millions of worldwide business users. It offers businesses the flexibility and capability of either public, private and hybrid cloud technology options. So businesses can without hurdles choose the deployment model that is right for them. It leverages on the Google Cloud Platform to offer users optimum services. Mitel is secure, stable and compliant with advanced AI, machine learning and analytics. Mitel must be lauded for its reliability, secure services and consistency. It is no surprise that it is on the list of the best-unified communication solution.
Huawei
Huawei is an enterprise communications solution with a broad range of capabilities and products. It delivers a tightly integrated solution for any organization regardless of its size and industry. It is capable of accommodating different ranges of applications, devices and number of subscribers. Unique services include safe user access, integrated video, email and messaging communications, applications and services. Face-to-face HD videos on this platform allow for life-like communication on multiple devices. Therefore, allowing for effective real-time collaborations. It is simple, safe, flexible, efficient and easy to use.
Sangoma
This is another notable member of the best-unified communications solutions team. Sangoma offers on-premises and cloud-based phone systems, telephony, and Voice-Over-IP solutions. This is the platform to enjoy seamless connections between traditional media and new technologies. This technology allows for video conferencing, desktop sharing and other forms of real-time communications. It offers hosted phone systems with phones and SIP Trunking. Its three distinct offers include; a cloud-based PBX, SIP Trunking for FreePBX and fax services. It has a wide integration and compatibility range of devices and models. Their technology is always up-to-date and they have free online training modules to intimate users on their products. Sangoma indeed has a cost-effective team collaboration solution for small to medium business.
Vonage
Vonage is a total communication solution that must be mentioned amongst the best. It seamlessly consolidates all applications and services within a single platform. Messaging, video, conferencing, contact centres, business apps and chats all integrated into a system. This system is also accessible to every connected device uninterruptedly. It helps to streamline workflow with its simple-to-use and comprehensive system. Its wide variety of communication and collaboration application solutions is a great addition to any business collaboration.
Oracle
This is an innovative and compelling unified communication solution worthy of mention. It enhances business collaborations and value differentiated services to their users. It provides a balance between the need for sharing information and the risks involved in such communication. It provides real-time and near-real-time communication capabilities that many organizations require. This includes voice, video, messaging, calendaring and instant messaging on a wide range of devices. Communication over Oracle is highly scalable, reliable, secure and very cost-effective.
Unified communication has improved the way businesses conduct their communication. Now you can provide excellent services to customers and collaborate easily with your employees. These are indeed the best-unified communication solutions that you can choose from. It is expected that choosing would be much easier for you by now. You must remember that there is no one-size-fits-all among these options. When you chose, you must put your customers, your team and personal preferences into consideration.
Published 09/11/19