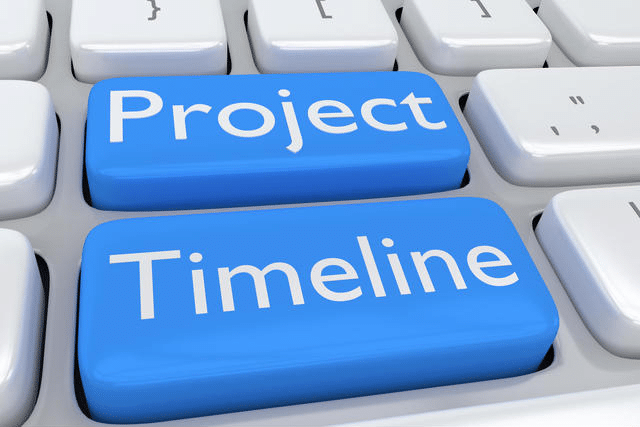 7 Best Timeline Software and Makers to Boost Productivity in 2020
Timeline software is one of the many charts that's gaining popularity among project managers in the world today. It's being leveraged by managers for better planning and scheduling of a project. The software allows users to visualize project deadlines. It also makes it possible to view and monitor tasks and project schedules in an easy and efficient way.
A timeline is often used in fields like project management, creative writing, legal preparation work, and more to spread out tasks over a period of time. It also provides users with a holistic view of the entire project cycle. Timeline features the past tasks and events as well as those projected to occur in the near future. However, if you're still struggling to select the best timeline software and makers to boost productivity, you're not alone. Here is a list of top 7 best timeline software and makers for 2020 that you can count on to boost productivity.
1. Paymo
If you're looking for just one timeline software for the entire cycle of your project, then you may want to consider Paymo. The software would allow you to manage your projects effectively from start to finish. It'll even allow you to calculate production costs and to manage the invoicing process on a daily basis. Today, thousands of project managers around the world trust this software to get a project done on time and on budget.
Paymo features a lot of task management tools that help boost productivity. These tools help generate accurate plans, improve team communication and help end the ''blame game''. It also makes it possible for users to minimize work overload and can be used to keep management and clients updated always. However, as good as this software can be for small and medium project-based businesses, you may need to look for a better timeline software to take care of your big projects.
2. Asana
If what you're looking for is a timeline software that can help you simplify your team-based work management, then Asana is all you need. This software would make it easier for CEOs and product managers to keep their team focused on the goals that help grow business. Asana has a lot to offer any project-based businesses. You can use the software to plan and structure tasks in a way that's ideal for you.
With Asana, you can set priorities, project deadlines, share detail and distribute tasks all in one place. It's the best timeline software to count on to hit deadlines, pinpoint risks and eliminate obstacles, even when plans change. Asana is best for keeping the focus on task tracking and communication. However, the software also comes with some limitations. It doesn't allow multi-person task and lack time tracking and estimate functionality.
3. Flow
Flow is one of the more visual timeline software that covers all daily tasks and projects with your team at work. The software's main objective is to provide you and your team with a high level of transparency into everything the team and/or organization is working on. With Flow, it's possible to have your entire life organize in one place without having to switch between different apps for personal, work, side project, and more.
This timeline software is loaded with a catch-up feature to allow users to take a quick glance at all that's needed to catch up on their projects. You can also delegate tasks to people and keep track of them in a concise manner using this timeline software. However, the timeline software doesn't permit easy integration with other apps. It may also be a bit overwhelming to organize for users that are just getting started with the software.
4. Teamwork Projects
Teamwork Projects is a well-known project management timeline software for more experienced users. It allows users to stay focus on communication and collaboration on tasks effortlessly. The software comes with tons of features including time tracking, Gantt charts, subtasks, reports, and more. Teamwork Projects also allows easy integration with other apps such as Microsoft Outlook, Google Calendar, and iCal. It's also compatible with iPhone, Android, Blackberry, and Windows phones, thereby making it possible for users to access from anywhere with internet access.
However, this software also has some shortcomings. Teamwork Projects are for more experienced users and may be a bit overwhelming for fresh users. Also, the inability to import a large number of tasks is one major challenge that the users of this software are facing.
5. Redbooth
If your organization is looking for something simple to organize tasks and files while boosting efficiency and communication, Redbooth can be a great project timeline software. This software is best for managing workloads and tasks in an easy manner. Redbooth doesn't require much experience to use and navigate. It's one of the most easy-to-use timeline software you can lay your hands on out there. It also allows users to easily keep track of current projects and individual tasks.
Redbooth comes with lots of features that can help boost productivities. It features a workload chart that provides managers with a quick view of the project progress and when tasks are due. There is also quick access to files feature that makes it easier to find whatever you need to get work done. Redbooth integrates easily with Slack, Box, Google Drive, Dropbox, Zendesk, and Zapier. However, this timeline software also has its limitations. Currently, it doesn't allow for advanced task-management capabilities. Also, it doesn't offer customizable workspaces.
6. Wrike
If you're in search of project management and collaboration tool for your team, Wrike is a popular choice among its peers. Trusted by 17000+ customers around the globe, Wrike allows both startups and large organizations to be in absolute control of their projects.
Wrike has essential features ideal for project management and collaborations. It allows for easy collaboration among teammates to get work done effortlessly. It's easy to integrate with your email, thereby allowing you to quickly tag your teammates to send task or project updates. It also allows for multi-project assignments and offers built-in Gantt charts. However, there is no better option to break tasks up. Also, Wrike may be a bit difficult to use and navigate for new users.
7. Basecamp
If your focus is to handle small projects and remote teams, you can count on Basecamp as a timeline software. Basecamp is one of the most popular project management tools use among managers for handling small projects efficiently. The software is easy to use and navigate and it's best for businesses with small, repeatable projects. It's equipped with essential tools like a message board, chat room, schedule & calendar, docs & files library, and check-ins.
With Basecamp, you would get everything you need to collaborate to get the work done quickly with your employees, both within and remote. It also comes with core features such as simple user-interface, quick setup, better communication, as well as automatic check-ins. However, Basecamp has too much simplicity and doesn't allow for time tracking or reporting. It also lacks the capabilities to use tags and can be a bit clustered.
Bottom Line
The seven timeline software listed above can greatly help boost productivity. The list was not created with any specific order in mind. The first timeline software is not necessarily better off than the seventh. They all have their pros and cons and only you can decide which one will benefit you the most, depending on your project size and nature.

Published 11/4/19