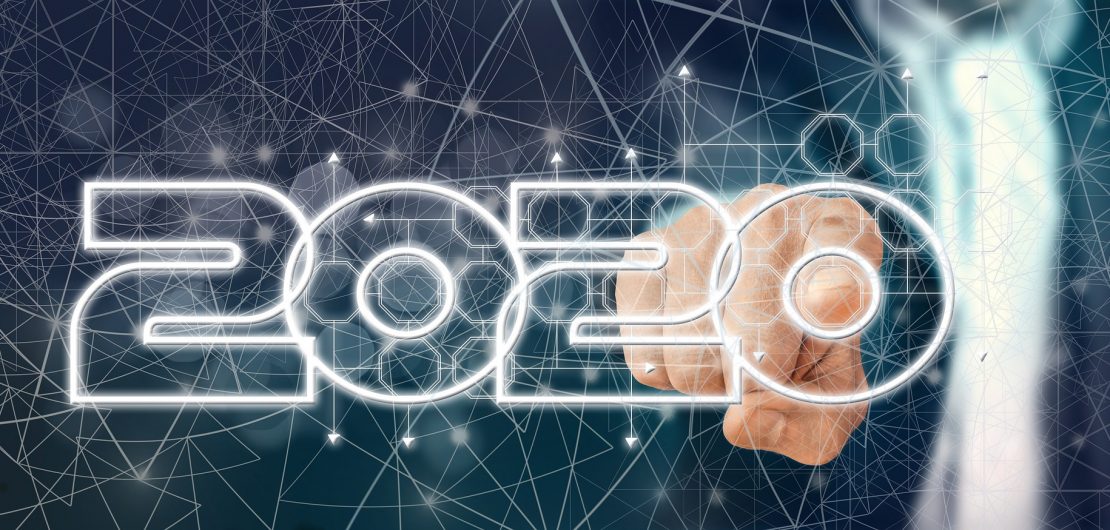 5 UC Trends That Will Transform the Industry in 2020 and Beyond
The year 2019 was indeed a year of great transformations in the unified communications landscape. It saw increased efficiencies in collaborations and customer/employee experience. AI took a center spot and cloud-based communications were on the rise. UC vendors were at the top of their game, deploying tools that delivered tremendously. These preceding events can only leave one wondering what the future holds. 
Here are some of the trends expected to shape the future of UC.
1. Increased Adoption of UCaas
Many large enterprises are adopting Unified communications as a service platform. This is a cloud-based service that combines multiple communication channels. It's like having a single solution bundled with voice, text, chat, video, and email. The UCAAS system is highly cost-effective as it allows organizations to save a lot of investment costs.
 It eliminates the need for a large percentage of hardware investments. UCAAS solutions are more flexible and scalable for business operations. There are less management and maintenance requirements as a result. As time goes UCAAS will command the industry.
2. AI Expansions
AI, just like in other tech organizations has taken the UC world by storm. In the year 2020, this trend will see an exponential increase in many organizations. Instead of remote controls, companies can use virtual assistants or bots. This works closely with smart cameras and video equipment built with AI technology. Meetings can then be organized using just voice commands. 
It is quite evident how much digital transformation AI and machine learning are bringing. These technologies will make communications easier and better. It promises a remarkable increase in employee productivity. These include increased access to information, automation of tasks and its other capabilities. It is anticipated that there will be more rapid AI inclusions in the UC industry this year and beyond. 
3. Team Collaborations as Work Hubs
The workplace is gradually transforming from the traditional conference room system. Teams need to have a system that allows them to have uninterrupted communications. They want to break the barriers of distance to brainstorm, interact and work on projects. Emails have proven inefficient for team collaborations. Limitations like delayed messages, missed information, and overloaded inboxes are some of the reasons.  
UC collaborative tools are solutions to the prevailing issues. More organizations have begun to invest in these tools for seamless workflows. The benefits of app integrations, file sharing and video conferencing are immeasurable. The culture is changing and the collaborative tools are taking over. 
4. 5G and Internet of Things Expansion
Mobile internet has become more popular with better connectivity and more affordable data packages. More companies are adopting the 'bring your own device' (BYOD) policy. The UC vendors have been and are still launching innovations to bolster unified communications. These have so far helped to support unified communications across the globe.
5G was meant to be a thing of 2019 but it's had a rather slow growth so far. 5G technology enables faster and smoother internet connections. Teams and corporate users of video applications would appreciate this technology.  In 2020 and beyond, there will be more devices with internet connectivity: A need for faster messaging, file sharing, video interactions, and other internet connections. This will also translate to a demand for the 5G network. 
5. Increased Interoperability of cloud solutions
UC service providers have begun to allow partnerships that facilitate mixing and mating of services. In 2019 Microsoft and Cisco announced one of such partnerships. Cisco WebEx can now be used with Microsoft Teams. These will bring about competition among service providers. On the user's end, it will improve cost and user experience. Thus, UC solutions will become more attractive to non-users.
Final Thoughts
This will be an era of increased connectivity to make business operations much better than before. The world of technology is very dynamic and lagging behind will be at your detriment. These five trends are the future of UC and you need to move with the flow.
Published 01/15/20