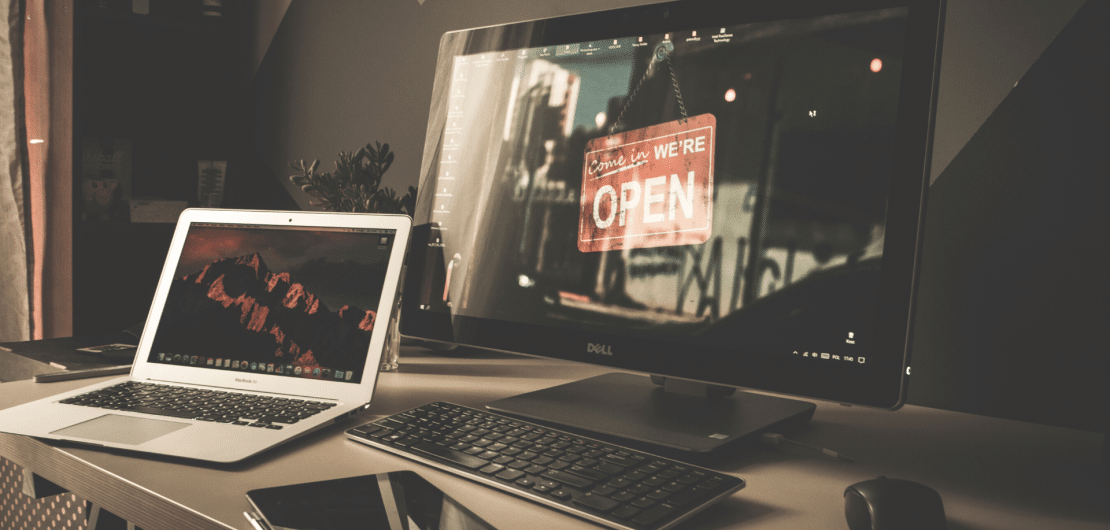 5 Productivity and Mental Hack for Isolation Workspaces
Working in isolation from home is the new normal in the business world. Isolation workspace saves commuting time and is very flexible to different arrangements. Adjusting to this work style may not be as rosy as it sounds.  It's easy to go from being highly productive to struggling to meet deadlines. Here's how to stay productive while working in isolation.
Create a Home Workspace
Whether it's a separate room or small corner of your bedroom, you need a dedicated workspace. Try to stay away from your bed, couch or TV. This workspace arrangement will distract you rather than boost productivity. You can buy a desk and slide it into a corner of your bedroom. There's no need for fancy and expensive arrangements but you can if you wish. This work area should have natural lighting and great window view.
According to research, cluttered workspaces negatively impact productivity. It has the ability to reduce brain power and ability to focus. Every object on your work desk should have a purpose. It's better to place objects that inspire you while you work. It could be a family picture or office award that makes you happy. You can include plants to beautify and improve the air quality of the environment.
Schedule to Separate Home and Work Tasks
Working from home sounds very fantastic until you hit the harsh enemy-distractions. Parents may find staying productive quite challenging while dealing with their children. For others, the challenge could be social media or procrastination. Attending to family is essential but you can't spend all day having a 'family time'. You'll be amazed at how easily work can seep into personal time and vice versa.
Realistic scheduling is making time delineations and establishing targets that are attainable. At the start of the day, plan how to achieve your target. Your schedule should effectively demarcate your work and personal time. Multitasking does not always help; it reduces your productivity by 40%. It is imperative you keep track of your time and include short breaks in your schedule.
Dress for Work
One of the mistake people make while working in isolation is in dressing. Fashion isn't necessary while working in isolation but wearing PJs all day is totally wrong. Dressing for work is more than just keeping up appearances. What you were sets the tone of your day. A change of outfit signals to your brain that you are making a transition.
Studies show that dressing formal makes you authoritative and competent. It doesn't have to be what you wear to work on a regular day. You can't dress shabbily for a work video call so make the outfit nice. Yoga pants and a sweat shirt or any nice and decent outfit change is good enough. Remember to take a refreshing shower before dressing for work.
Take your Well-being Seriously
Poor posture can cause body aches and reduce your productivity drastically. Use quality furniture that support the nature of your work and avoid poor postures. Avoid sitting for too long continuously as it is detrimental to your health. Walk around for a few minutes to reduce fatigue and boost your mood. Exercise is good to boost your memory, learning potential and reduce anxiety and stress.
Diet contributes to physical and mental health and should be taken seriously. Develop and stick to a healthy diet routine. Put food away from the workspace but keeping a healthy snack nearby is permissible. Drink water regularly, have a bottle beside you all day. Work with time so you can have adequate rest and don't miss out on quality sleep.
Stay Social
Staying completely isolated can make your productivity fall. It's not uncommon if you feel alienated and mentally drained. Humans are social beings and you will definitely miss being around people. Loneliness during isolation is a threat that can cause devastating effects on health and productivity. In the absence of traditional office interactions, there has to be a substitute.
Make time for virtual meetings with colleagues for non-work reasons. Have a dedicated time for leisure; a sport or learning new things with others. So, you need to have all your collaboration tools intact for your work and pleasure needs. Plus, you need o go out and interact with the world, it's therapeutic!
Final Thoughts
Making the best out of an isolation workspace involves forming habits that foster productivity. Find a balance between all the activities that you have to do. Be realistic about your goals and don't overwork yourself trying to meet up to impossible deadlines. Rid yourself of toxic emotions and by all means, stay happy even in isolation.