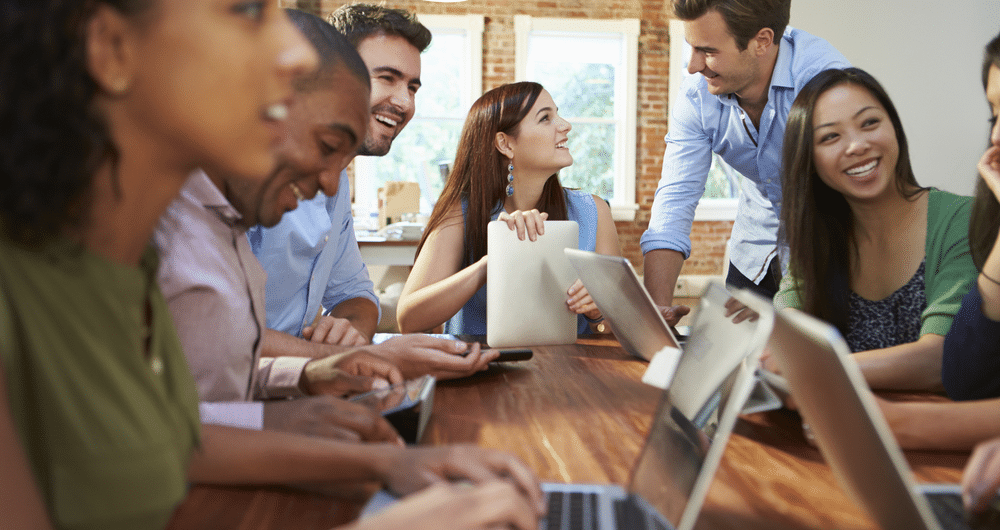 10 Best Online Collaboration Tools For a Productive Remote Team
Remote working has become a trend in the business world of today for it advantages. Businesses can now hire the best talents from different countries to build a very productive team. How then do you manage relationships with long-distance employees? If it wasn't possible then remote working would not be a trend. Collaboration software facilitates the maintenance of a team of employees in real-time over the internet. There are many collaboration tools available which mean you must choose the most relevant. The right set of tools will be very beneficial to your business.
We've highlighted 10 of the online collaboration tools to use for your remote teams;
Zoom
Zoom is an easy-to-use web conferencing and webinar solution tool. It is used to make video and/or audio calls. It's definitely the best tool for virtual collaborations. You can conduct trainings and demos with this tool. Zoom stands out amongst others for many reasons; 
The screen share feature allows you to share your screen with participants
Sharing of images, web pages and cloud content from Google Drive or Dropbox
Its whiteboard feature allows you to make notes you can share to participants in real-time
Webinars allow panels of up to 50 interacting participants and 10,000 view-only attendees
Zipboard
Zipboard is a design tool. It enables project management collaborations between managers, designers, developers and clients. Non-tech members would find this task manager easy to use. The striking features of Zipboard include:
Team members can use the app to send direct emails to other members.
Members get automatic updates on issues related to their projects.
Designers can upload their prototypes as screenshots for the team to review
Annotations can be entered on the design for easy reviews
Visual bug tracking
Google Docs
Google docs is the best documentation tool for remote companies. Blog posts, technical documentations always undergo editing and approval. It allows for:
Collaborative writing, sharing, commenting and direct editing
Users can make suggestions and the writer determines whether to implement them or not
Employees can easily share, edit and even publish documents
Dropbox
Dropbox is a popular file-sharing collaboration tool. It is highly favoured for its interface and intuitiveness. Drop box is outstanding for;
Sharing of files and folders on the web
It has editing controls and video streaming features.
The experience gets better with features like 'file undelete' and 'version history'
Dropbox offers one of the best syncing and backup cloud storage solutions
Asana
Asana is an online collaboration tool for workflow management and task management. There are many reasons to choose Asana. They include;
It is quite easy to use
The colour-coded projects, hypertexts, video tour for starts all make it a mobile-friendly tool
It gives you an overview of all the projects your team is handling currently
Users can assign tasks to other members and add followers to projects
It will tell you who is assigned to a particular task and when it is due for submission
It serves as a useful to-do list or calendar for strategic planning
Teamviewer
Teamviewer is a remote access tool that enables remote access IT support, access to files and presentations. Once the program is installed on both the host and admin computers, a passcode is generated. Teamviewer is an outstanding remote access tool because;
Security is thorough as access can only be granted upon permission
Access can be gained through a web browser
The remote desktop can be displayed in full screen once accessed
It is user-friendly and has a high performance
GitHub
This is a popular collaborative coding software that serves the full project cycle. You would find it useful from the code writing to documentation phases. Reasons to use GitHub include;
It affords users a web-based graphical interface and access control
For every project, you can use the bug tracking, task management and feature request collaboration features
It allows for real-time updates, remote access and mobile apps and systems integrations
World Time Buddy
If you work with a team that is distributed across various time zones, you must have this tool. You would need to be able to track the date and time in different parts of the world. World Time Buddy would do that and much more. World Time Buddy would assist team collaborations in various capacities;
As world clock
As an event scheduler
As a time zone converter
It has a colour-coded system that will display the times where business hours overlap
Mural
This tool is most useful during the brainstorming stage of projects. There are many features on Mural to assist your remote team during the initiation of projects. These are;
Team members can visualize design solutions during the decision-making process of projects
It is an online whiteboard where team members can collect and organize ideas with images and virtual sticky notes
It has integrations with numerous tools like Google Drive, SlideShare and YouTube. This means ideas can be supported with links, videos or images
The collaborators on Mural can vote for the best ideas on board
TextMagic
You need to send notifications, alerts, reminders, confirmations etcetera to your team. That's what TextMagic handles for you. You should use TextMagic because;
It has features that make it easy to work with
It is compatible with desktop, iOS and Android devices
Emails can be converted to text messages which can also be sent as bulk messages conveniently
It has access to over a thousand mobile networks across 200 countries; literally global access
It has been predicted that in the coming years more employees will be working remotely. The best collaboration tools offer the flexibility your remote team needs to thrive. It is to your benefit to get acquainted with the best collaboration tools now. It is also important to keep up with technological advancements that would make your collaborations easier.